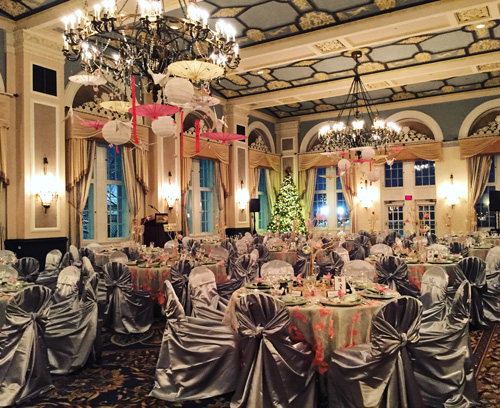 Merry Christmas Eve, you guys! I hope you are enjoying a lovely time with family and friends tonight … and in the meantime, here's a look at my office Christmas party this year. Hey, this blog is nothing if not timely, right?
So, this is my 7th Christmas party at my current firm, and the first one that I helped to organize. In case you couldn't tell from that header photo, this event is kind of a big deal on our office's social calendar, so organizing it brought back flashbacks of my wedding planning, um, adventures – the good and the bad. Luckily, everything went off without any apparent hitches, and everyone seem to have a good time. The theme this year was Japanese tea garden, by the way. We basically wanted an excuse to use those gorgeous, pink blossom table overlays – and lots of orchids.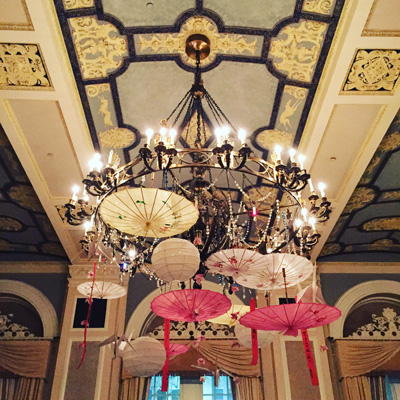 Oh yeah, I wore stuff: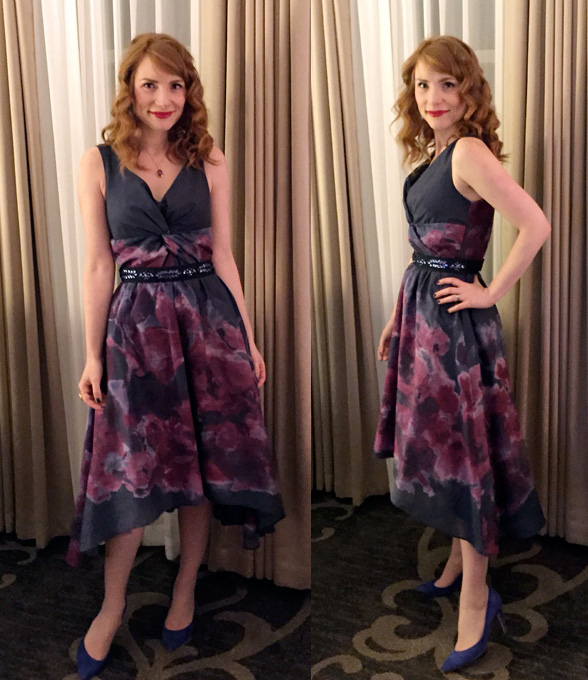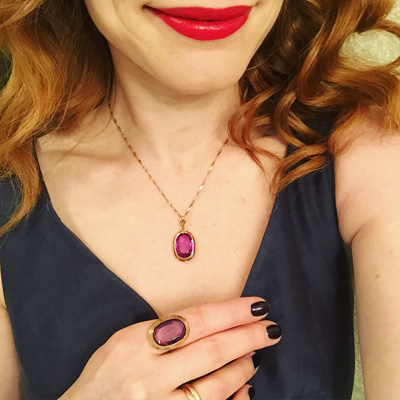 This was also the first year we reserved a hotel room for the night of the party, which meant … that we could finally partay, baby!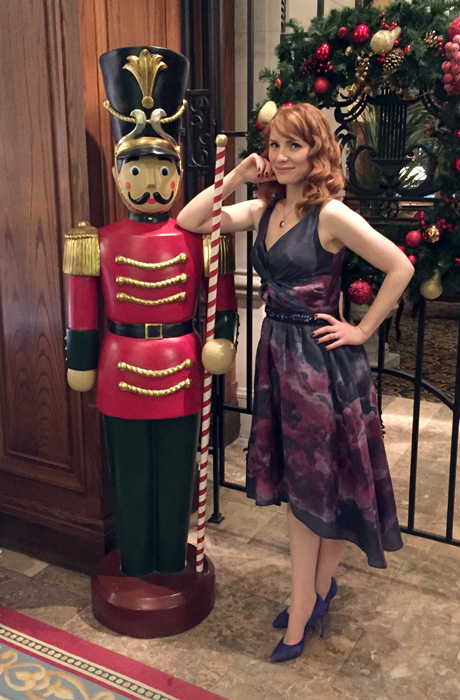 It was all a lot of fun … until the next morning, when we had to get up early-ish to go home and rescue the grandparents from kidlet duty. C'est la vie. Seize the prosecco, and make merry!