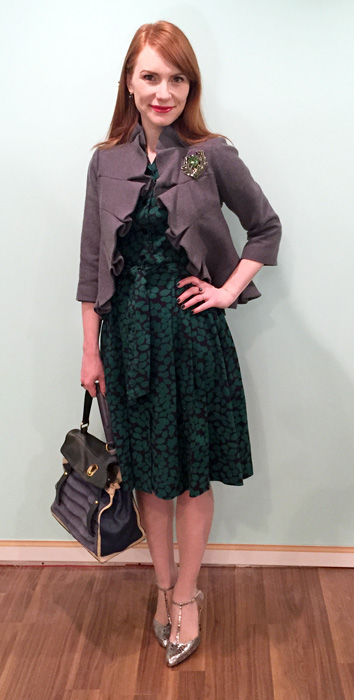 This was an outfit I wore during the Christmas-to-New-Year "break" when I had to go to work. Considering how quiet the office was, I figured I could get away with more, um, creative outfits. So I threw together a bunch of old pieces that normally don't get a ton of wear and, hey presto! An outfit everyone loved. Hmm …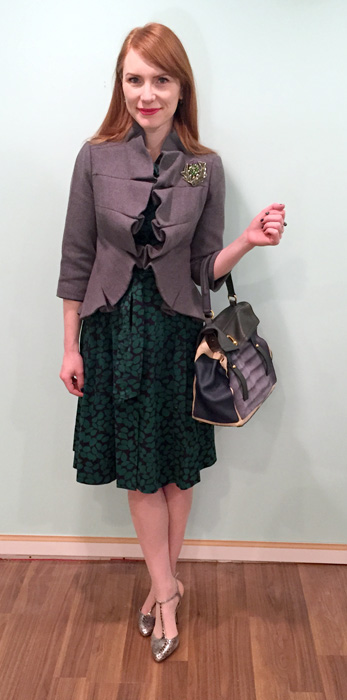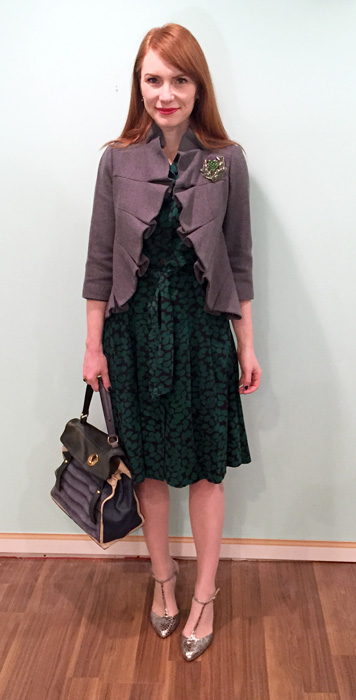 The silver shoes are at least 6 or 7 years old, purchased for $5 at the old C'est Cera outlet on 111th St. (Who remembers that?) The dress came to me from the lovely Lou, and it's one of the best constructed shirt dresses ever. I highly recommend checking out Boden on eBay to look for something similar; secondhand prices are (or were) quite reasonable. The jacket is about 5-year old Anthro, one of the few pieces I've ever bought in store. I had never worn it much, and it was the wrong size for a while, so I tried to sell it for ages … without any luck. Must be a sign. It goes perfectly with my most recent beading project.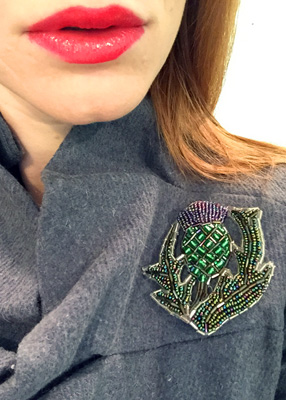 I've been looking for a thistle brooch for a long time (don't ask me why), so I eventually decided to make my own. It turned out … interesting. Well, at the very least, it looks like a form of plant life, right? Right.