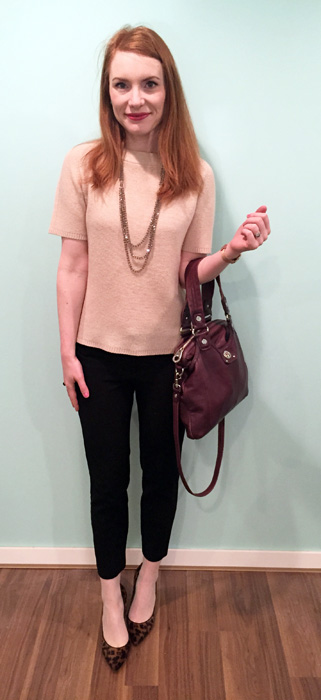 This is a super simple outfit, but I liked how nicely polished it looks. Sometimes less is more, I guess. I'm still of the more-is-better mentality (especially when it comes to colour and print) but I'm willing to concede exceptions.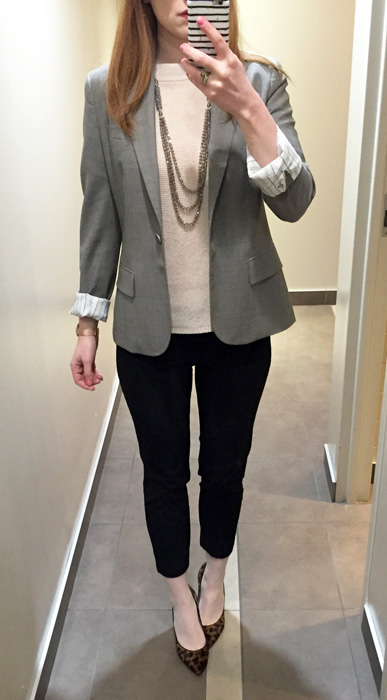 I threw on a blazer for my hearing, both for appearances' sake and to stave off the cold. I think the powers that be are trying to ensure we all stay awake by turning down the thermostat way low. Smart but also … brrr. This thrifted Theory number actually worked out better than expected, picking up some of the cooler undertones of the necklace.
Also, check out my awesome thrifted J. Crew collection pumps. They're quite furry, which makes me (a) think of Cinderella, and (b) absent-mindedness pet them from time to time. I just hope they don't start shedding like crazy, like my last pair of calf hair leopard pumps.