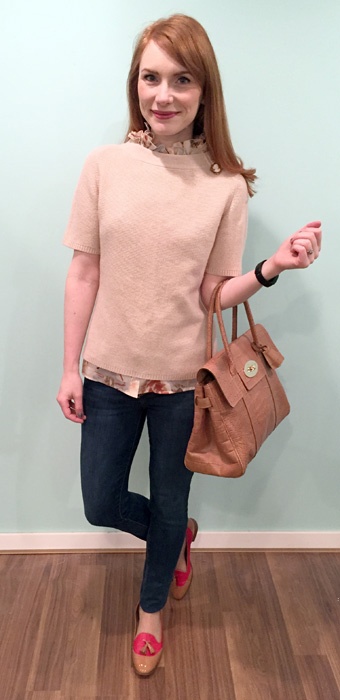 I was going to wear this sweater with a different top initially, but didn't like how it looked and then … I had the bright idea to try it with this ruffly blouse. I like the result, even though, by rights, the competing necklines shouldn't really work. I also like the muted colour scheme combined with the pop of red from the loafers.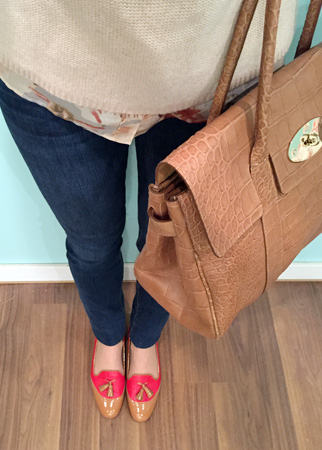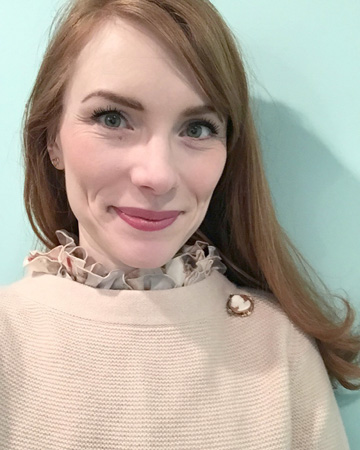 Hey, let's look at that brooch more closely: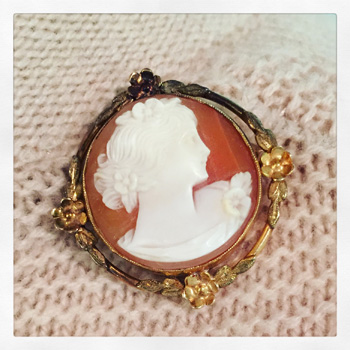 Yep, this outfit is a perfect mish mash of everything. Still works … I think.
What I might love best about it is the fact that everything — head to toe — came to me via consignment. My shopping philosophy in action: get the best quality possible for the lowest price possible. Cashmere sweater, silk top, designer jeans, leather shoes and bag … I would say I nailed it. The whole look cost me a hair under $600 (the bulk of it being the bag), and would have retailed somewhere north of $2,700.