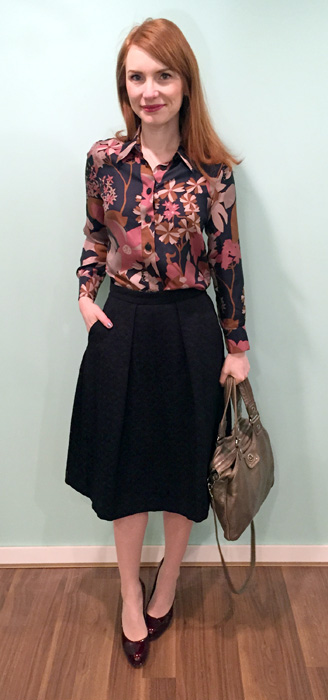 I love everything about this See by Chloe tunic (especially the #thriftspecial price) but the fit is very strange. As you can see, the top part fits perfectly fine. The bottom part … not so much. It's basically cut for someone whose hips are two sizes smaller than mine. But that's not an insurmountable problem when you're as determined as I am to wear this lovely 70s floral print. Since I don't trust my sewing skills with silk, I decided to roll the hem under (about 4-5 inches) and then tuck the whole thing into a full skirt. Voila: cute blouse!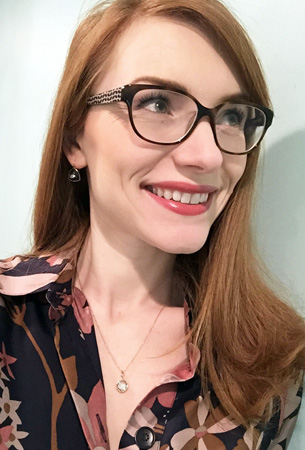 Down the line, I'll probably have the tunic altered professionally, but I'm going to see what magic I can create with double-sided tape first. Wish me luck — I'll need it.
The rest of this outfit is pretty basic, since I was having a crummy week and just needed a perk-me-up outfit. This Zara skirt always kills it, and you can't go wrong with some pretty pumps and a Marc Jacobs bag. Done and done.