The title says it all: I went a little bit wild with my thrifting last month. On the plus side, I've been shopping almost exclusively secondhand this year and my purchase-price-to-MSRP ratio is under 10%. Score! Speaking of which …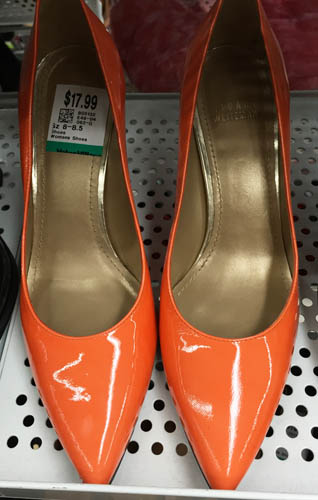 I did NOT buy these fantastic orange Stuart Weitzman pumps, but only because they were not my size *weeps*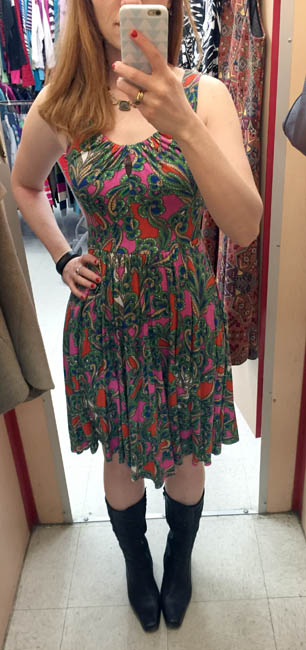 I also didn't buy this Lilka dress, despite my general buy-all-the-Anthro thrifting MO. This is actually the second time I've found this dress at the thrift store, so I took it as a sign. No joy sparked here.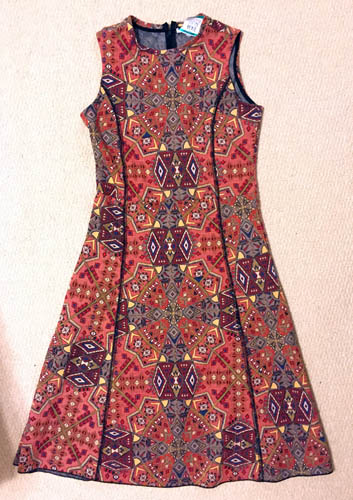 I DID, however, buy this rather, um, eclectic Zara dress. I am calling it the "carpet dress", and it will probably turn into a regretted impulse buy but … YOLO and all that.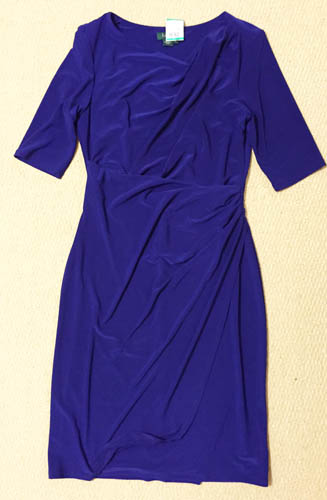 This dress, on the other hand, will probably be a keeper. Laying it flat on the floor doesn't do it much justice. It's a very flattering style on the body, and the colour is fantastic.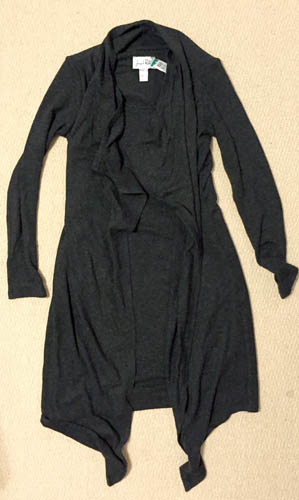 This was another impulse buy (VV was having a sale on women's clothing, sensing a theme here?) that I purchased without even trying. I'm happy I did however, because it turned out to be pretty awesome. It's a lot like my grey Joe Fresh tube dress, except shorter, more fitted, and equipped with a built-in cardigan. I know, that sounds dubious, but trust me — it works, and it doesn't look dowdy. Joseph Ribkoff is a Canadian designer largely targeted at an older crowd, I believe, but some of the pieces are pretty classic. (They're made in Canada, which I really appreciate). I've been won over to the versatility of plain grey dresses, so I'm excited to see what I can do with this one.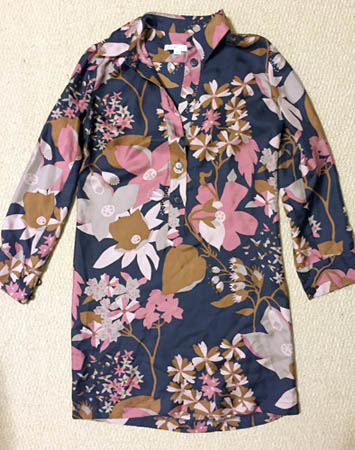 I may or may not have audibly squealed when I found this on the VV rack. The fit is all kinds of weird (more on that in another post) but I adored the 70s-ish print … and, well, you can't go wrong with silk.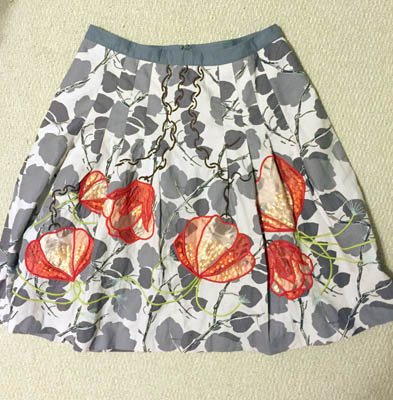 Here is my buy-all-the-Anthro MO in action. I couldn't pass up this skirt even though it's two sizes too big. Look at those sequinned flowers! I'll either have it taken in, or come up with a DIY solution to the sizing issue — I have bazillion outfit ideas for this already.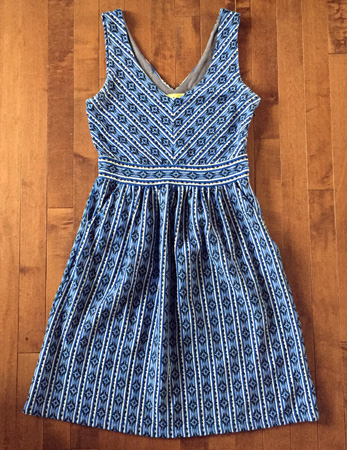 Seven dollars for a cute Anthro dress? Sold.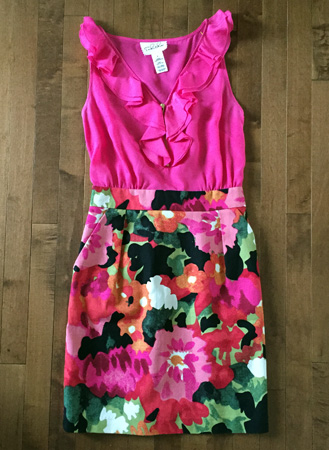 And sold again.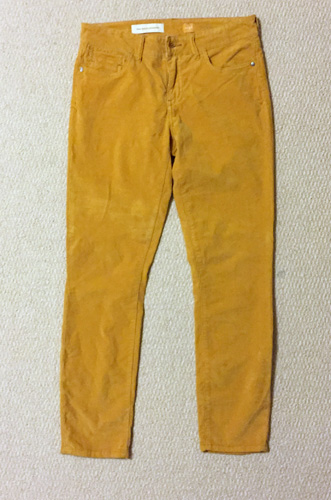 Mustard cords in my size … and my fave cropped length? Yes, please.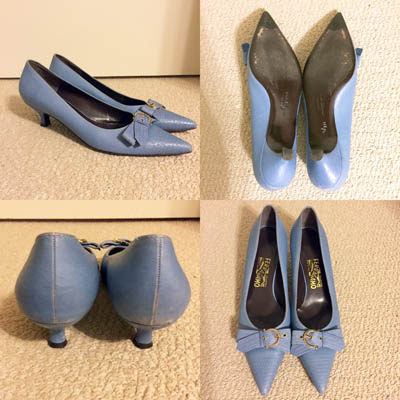 Of course, nothing beats paying $8 for a pair of almost-new Ferragamos. The only visible sign of wear is on the back of the heel, which seemed like no biggie. These were too cute to pass up — the hardware matches my Sofia bag.
Hope you guys enjoyed some thrifting success of your own!