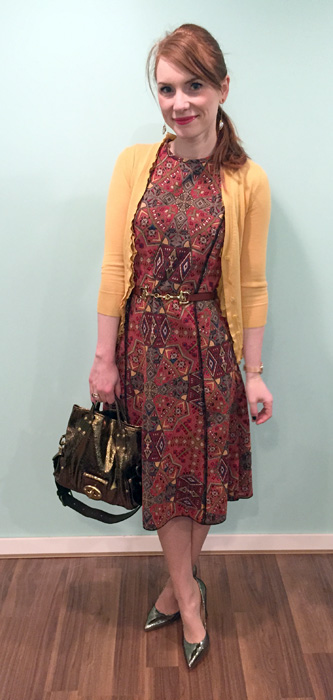 This Zara dress was a total impulse thrift buy, but I'm glad I "splurged" the $11 to buy it. It's definitely a conversation starter. It's also quite versatile, and has a boho vibe that's passable at the office. Bonuses all around. Here, I paired it with lots of shiny gold-toned accessories because … well, the magpie instinct is hard to repress.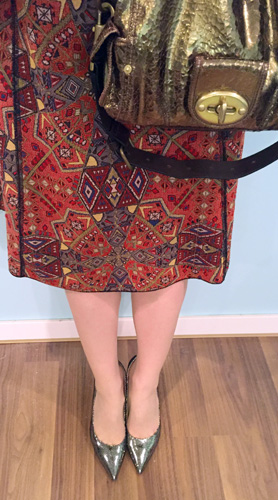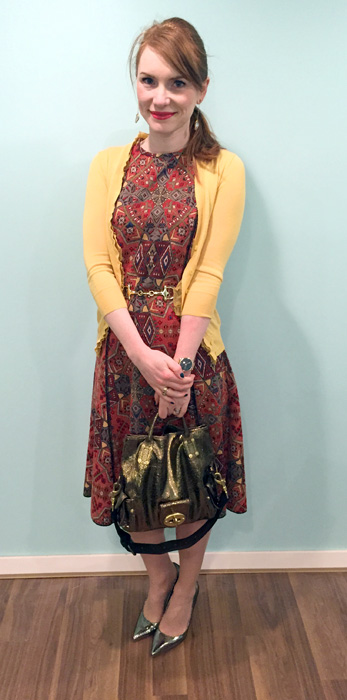 I did tone it down a bit for my hearing. Bathroom selfie ahoy: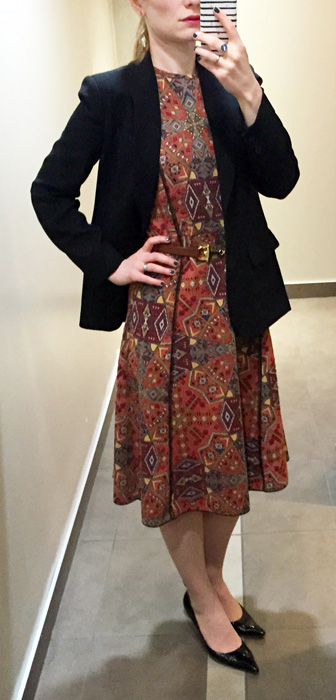 All in all, I'm happy with this thrift find, even if the fact that the pattern on the bodice and skirt doesn't line up still bugs me. And even if I occasionally feel the urge to burst into a certain Disney ballad whenever I catch a glimpse of my dress in the mirror…
Hope everyone has a wonderful Easter!