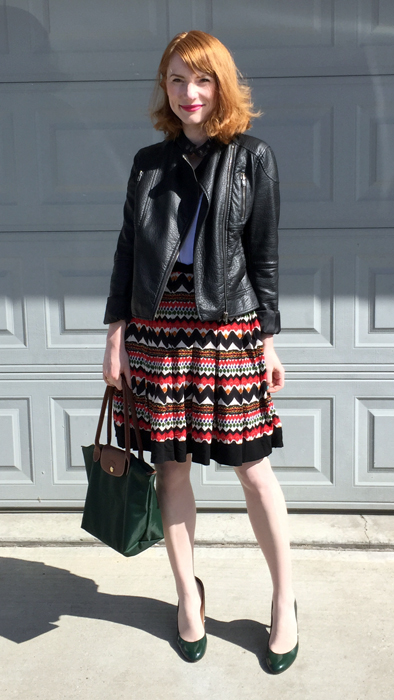 I've been wanting a moto-style leather jacket for a while, but never pulled the trigger — leather jackets are a pricey proposition, and I wasn't sure how versatile one would be in my wardrobe. So when I saw this good-as-new (faux) leather jacket at Value Village for $10, I jumped. What better way to try a style I'm unsure about? The wonderful upsides of thrifting, I'm telling ya. Now that I have one of these at home to play with, I'm starting to realize that a classic moto jacket is pretty much the perfect weekend topper. You can dress it up (or, looking at it from a different perspective, toughen up a girly outfit) like this, or …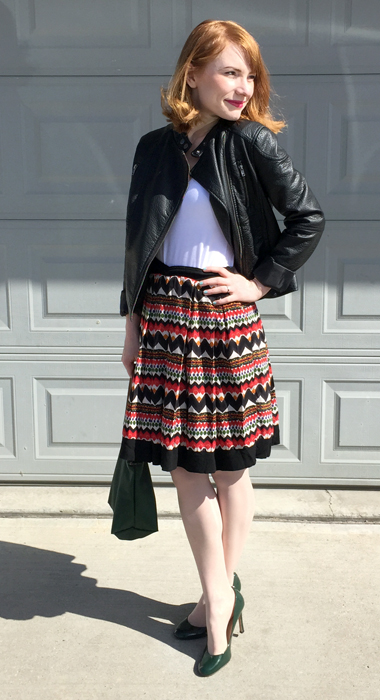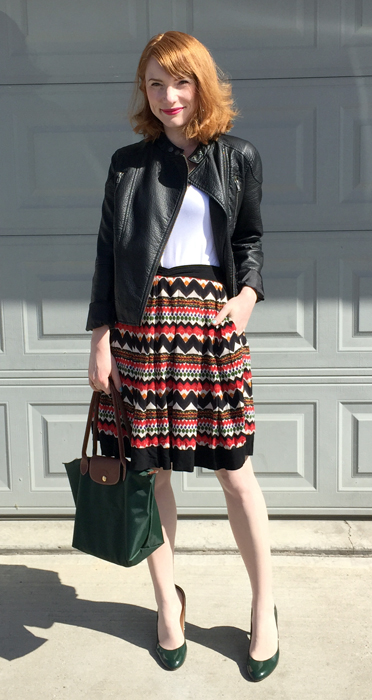 … you can do the whole casual minimalist chic thing. You basically can't go wrong with it. And it's a good weight for spring too. I will say that the faux leather is apt to get pretty warm on sunny days, so keep that in mind.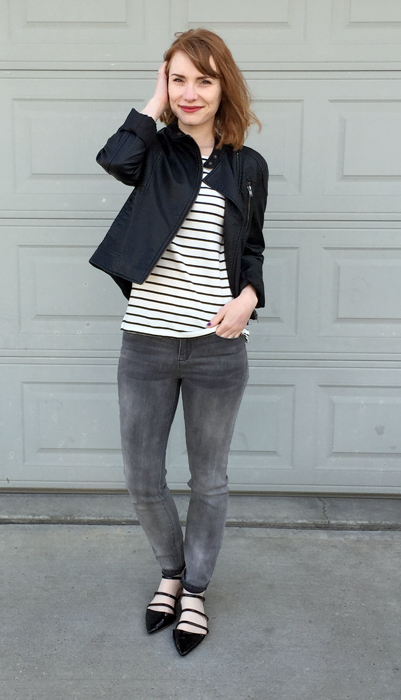 For anyone wondering how I cleaned this puppy, I just followed the care instructions, and wiped down the outside with a damp cloth. The inside looked clean (no stains, smells, etc.) so I took my chances. Since this is not the sort of garment one wears close to the skin, I figured it would be OK. If anyone has other tips or suggestions from cleaning faux or real leather jackets at home, please share in the comments.