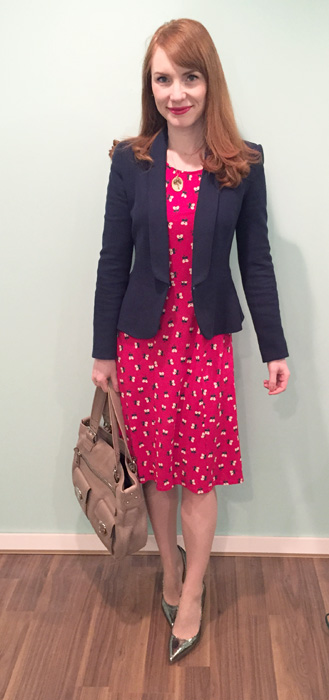 I was all set to purge this dress from my closet last year, but then I had second thoughts — as I am wont to do — and decided to keep it … just in case. Well, my instinct has paid off; this Zara peplum blazer I got from the last clothing swap is its perfect mate. I loved this outfit, and I can see it having a long and happy future.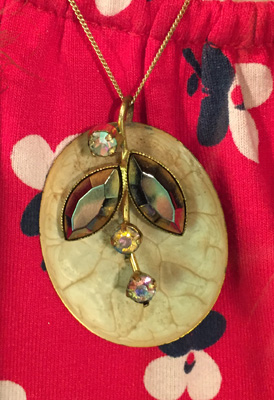 The print of the dress is almost too busy for accessories, but I added this vintage pendant at the last minute, and I'm glad I did. It kinda goes with the print, doesn't it? Since the pendant was a travel souvenir, I always enjoy the opportunity to wear, and reminisce briefly. Anyone else do that?
Finally, and completely unrelated, a rant: why is it almost impossible to find a decent pair of navy pumps? I've been looking for over a year, and no luck. I just don't understand. Navy pumps and dress pants that fit are my shopping unicorns, it seems.