With everything going on last month, I have no idea how I managed to do any thrifting … but I must have, because the proof is in the pudding. Or, rather, all the things that I bought. This, and that, and everything. No, seriously.
Ok, I didn't buy this. Consider this a PSA: counterfeit goods end up at thrift stores all the time, and the staff is not qualified to tell the difference so don't be fooled by price tags. This was tagged for something like $30. The "leather" was so cheap and nasty, I didn't even need to look at the hardware (which is usually a giveaway with fake designer stuff — it never feels as substantial as the real thing).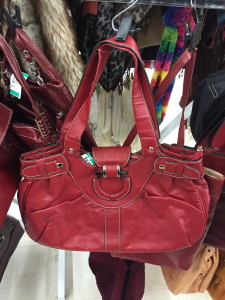 Another fake. Again, the leather was a dead giveaway. A real designer bag of this caliber, no matter how old, will never fray and crack in this manner.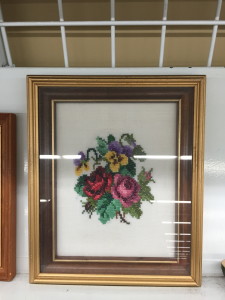 I also didn't get this, but I wish I had. It was only, like, $5-6. Bah!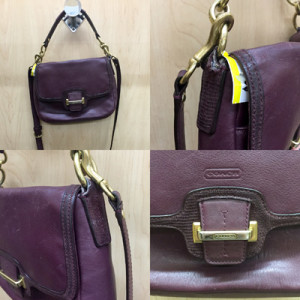 I went back and forth on this bag, but ultimately passed due to the price relative to its condition. After the fact, I thought I might have been able to do some conditioning on the leather (although there wasn't much I could have done about the tear in the strap), and went back to look for it. Of course, it was gone. C'est la vie.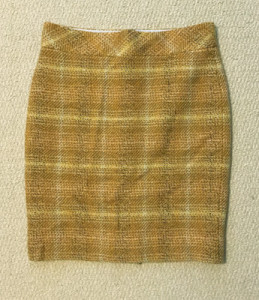 I bought this on a whim, because it's yellow and only $5. I'm having a bit of a yellow moment. Go figure.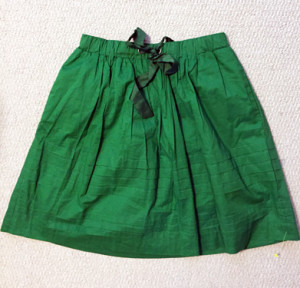 Cute, cheap skirt? Pretty green colour? Anthro brand? Twist my rubber arm.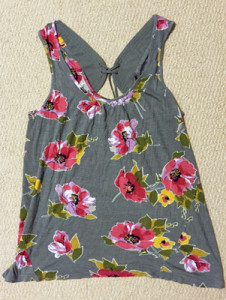 Super soft, super cheap, will be fab with jeans in the summer. Sold.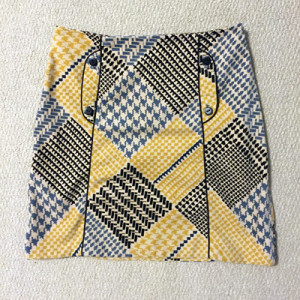 Yellow love strikes again.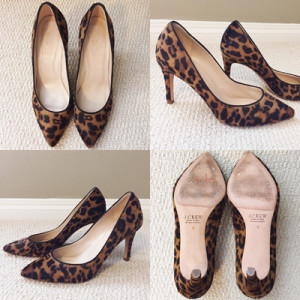 I actually needed these! Can you believe it? It never happens that I find something I actually NEED (as opposed to just fancy) at the thrift store. This pair of leopard pumps was practically brand new, down to the soles, so it was a double great score.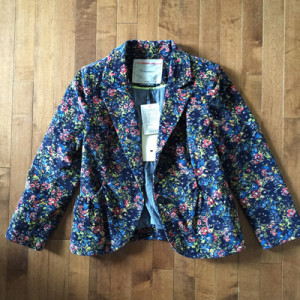 Impulse buy time. I'll probably regret it, but it was new with tags (hence the price) and I liked the cropped length.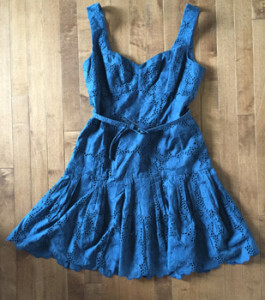 Very cute summer dress. I suddenly seem to have a lot of navy in my wardrobe. Good thing it goes well with yellow 😉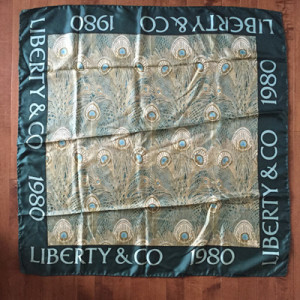 Totally random find, but I couldn't resist that gorgeous peacock print. And silk for $7? No brainer.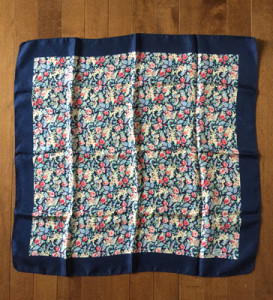 When I went back to look for that Coach bag, I found this little gem instead. I'm going to need to figure out how to wear fancy scarves, stat.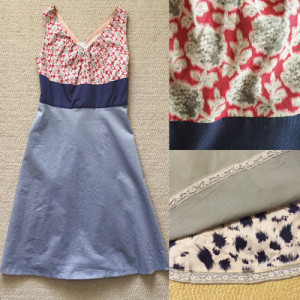 Doesn't this look so very Anthro-esque? I love the details like the lace hem finish, and contrast lining. Very unique.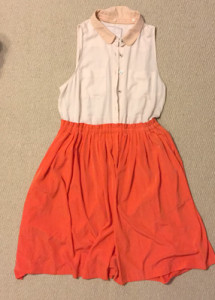 This was cute, and reminded my husband of orange creamsicle (which he loves), so I thought "why not". For $9, why not, indeed? That's why I love to thrift.