March was the month of the never-ending hearing and the never-ending cold from hell (last tally: 5 family members down, each one with his or her own secondary infection requiring antibiotics). You might think that would be the beginning and end of it, but March also had some highlights. I read some good books (including this month's book club selection), caught up on some excellent entertainment (including BBC's Zen), spent some quality time with family and friends, and still managed — somehow! — to finish my second book. Gresham Park, a mid-century gothic novel, is available now!! You can buy it HERE (US), HERE (Canada), and HERE (UK). (Or not. Totally up to you. But I am really, ridiculously proud of this book, so I hope you give it a try. And if you do, drop me a line and let me know what you think.)
Also, I wore some clothes. Go figure.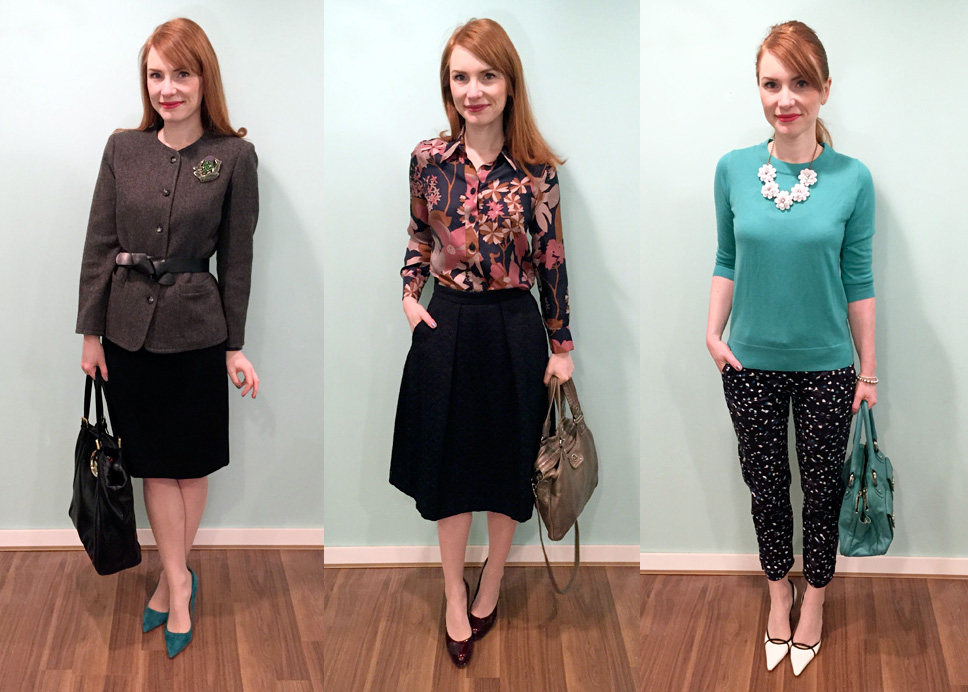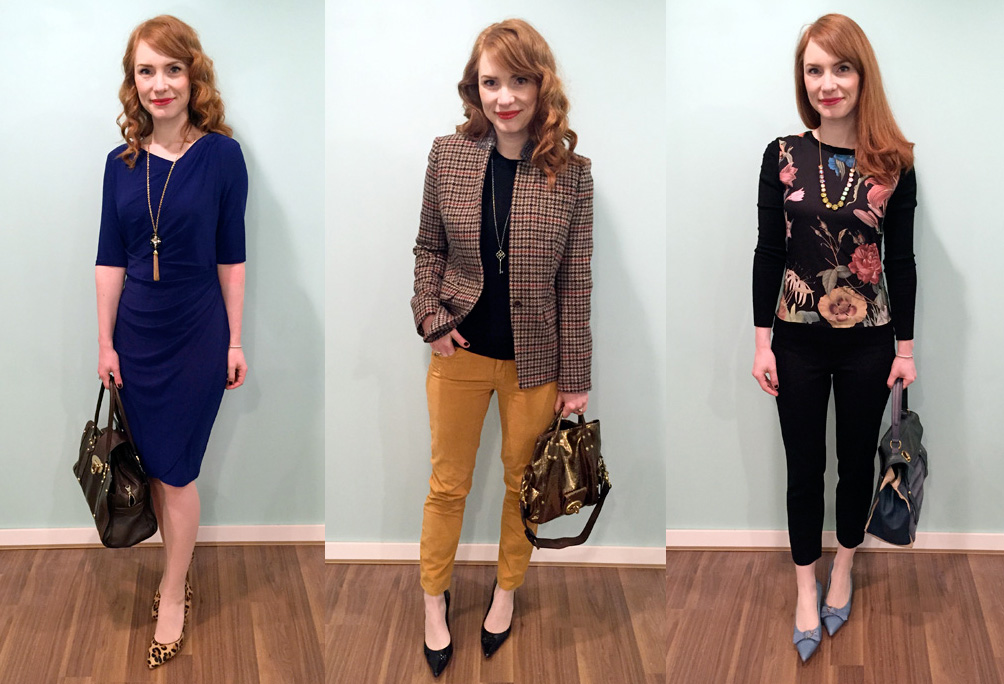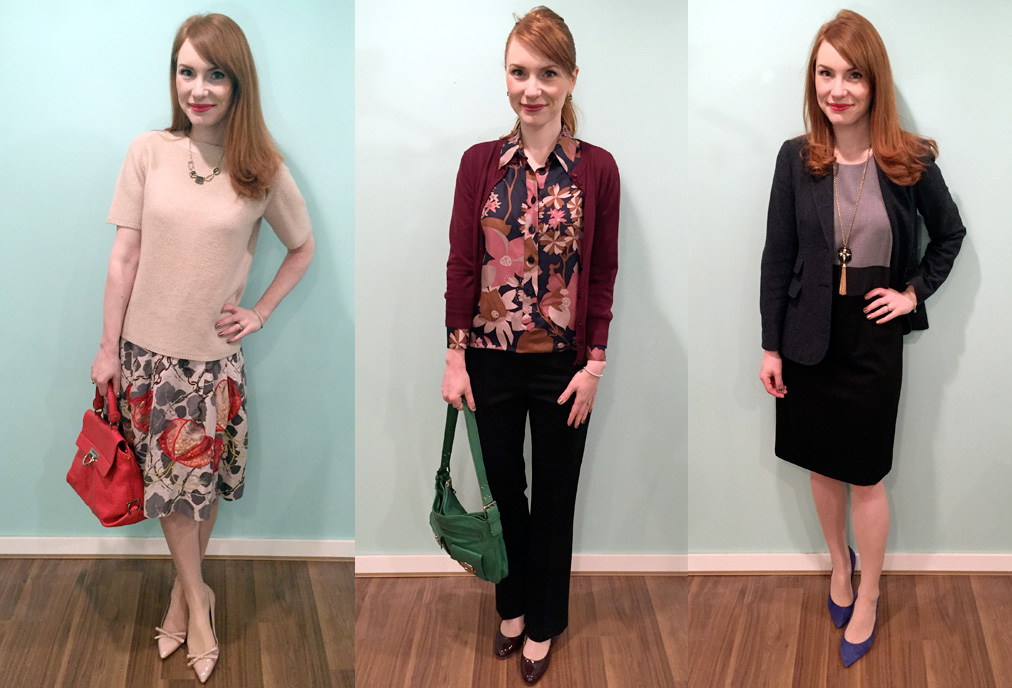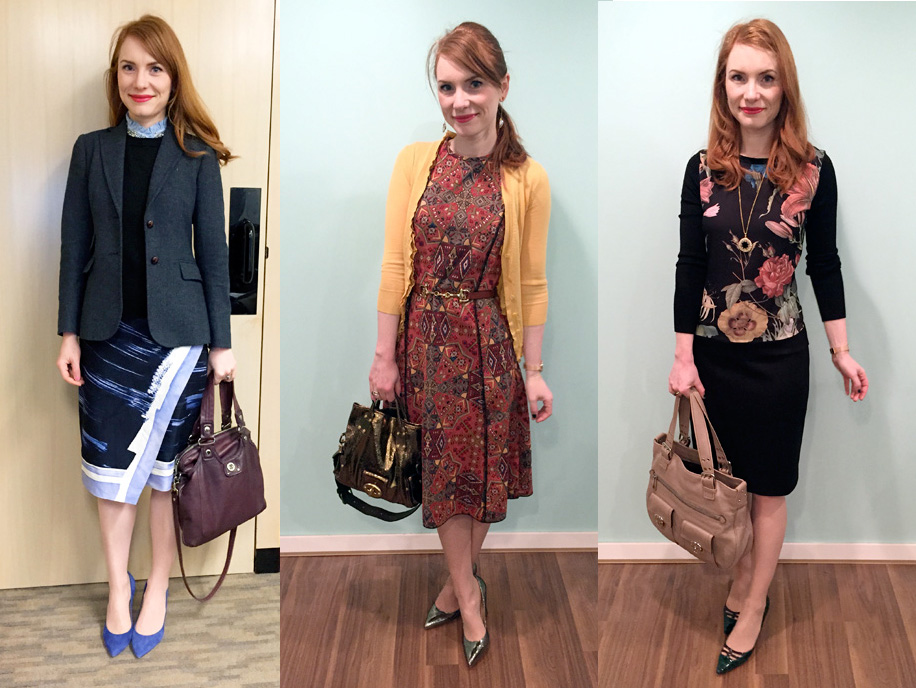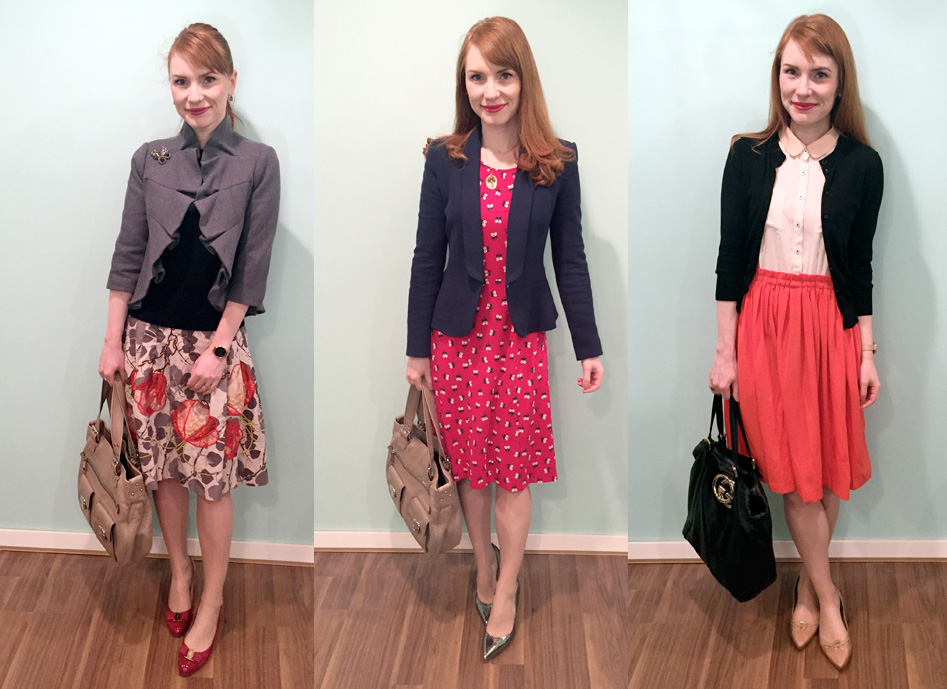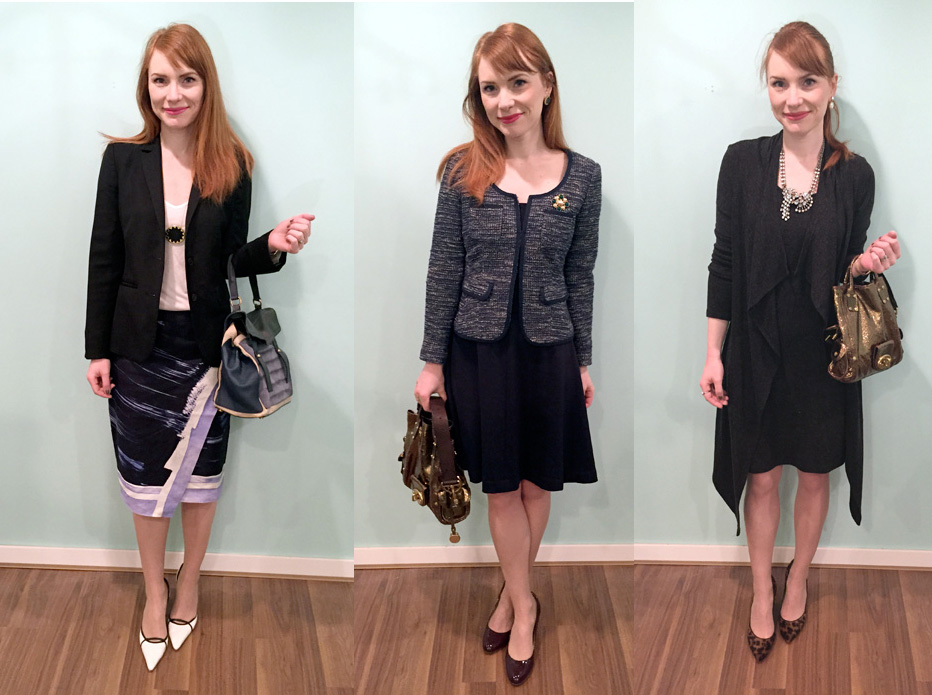 There were a lot of really fun outfits happening this month, so picking faves is a bit difficult. If pressed, I'd probably go with #5, 13, 14, 17 and 18 — but only if absolutely necessary. The only outfit I didn't love was #1, and it served as a lesson in not pushing to make a piece work at all costs; that blazer was a poorly thought-out impulse buy (contrary to what one might think, most of my impulse buys involve some degree of strategic thinking) and I shouldn't have bothered trying to prove otherwise to myself. It was re-donated shortly after its first and only wear.
Hope March treated you all well — and here's to a fun, but hopefully less overwhelming, April.