May, May, May. You little heartbreaker of a month. I've had enough of you, so let's talk about something else. Such as … what is going on with these monthly recaps. When I first started posting them, back in the fall of 2014, my goal was to do an honest-to-goodness monthly capsule for work, rotating pieces as my fancy struck. Basically, at the beginning of every month, I would pick 3-4 dresses, 2-3 skirts, a bunch of tops and pants, and plan a sort of 30×30 type of dealio.
Gradually, that began to lose its appeal, and sometime in the last year, I more or less gave up on it completely. I still plan my outfits ahead of time (I'm a type A, list-maker extraordinaire to the death), but I tend to just pick whatever I feel like wearing that month, without making any concerted efforts to remix a limited selection. Out of sheer laziness, I've continued to call these recaps "capsules", but I realized recently that this might be misleading. I do hope that they tend to show how pieces can be mixed and matched (and new things added to build on existing ones), but anyone looking for a minimalist approach to dressing is bound to be disappointed with my approach.
But you guys already knew that, right? Minimalism, c'est pas moi. On to the clothes!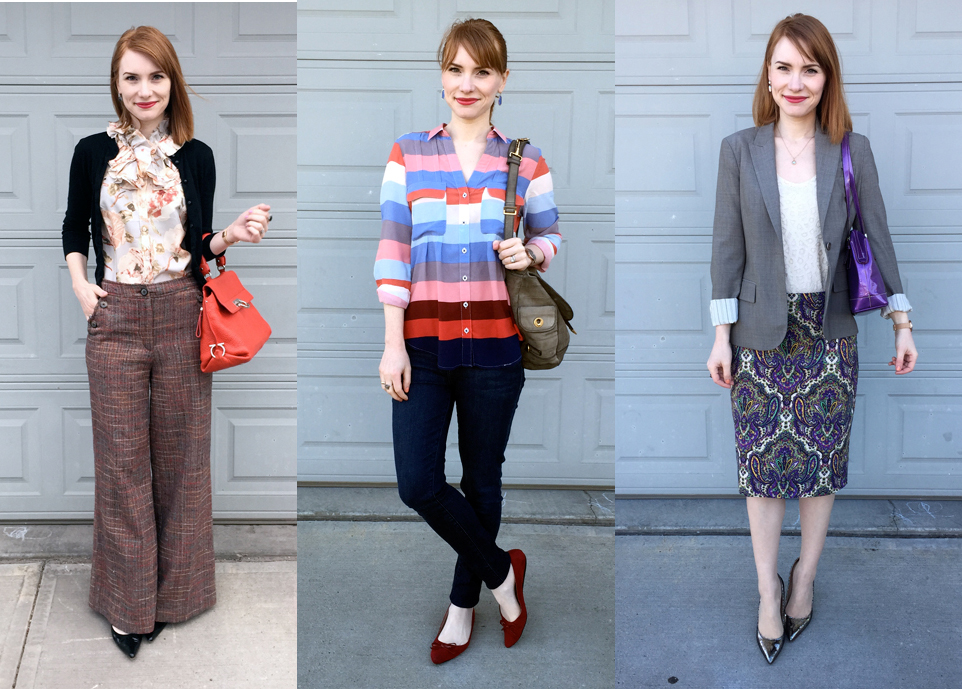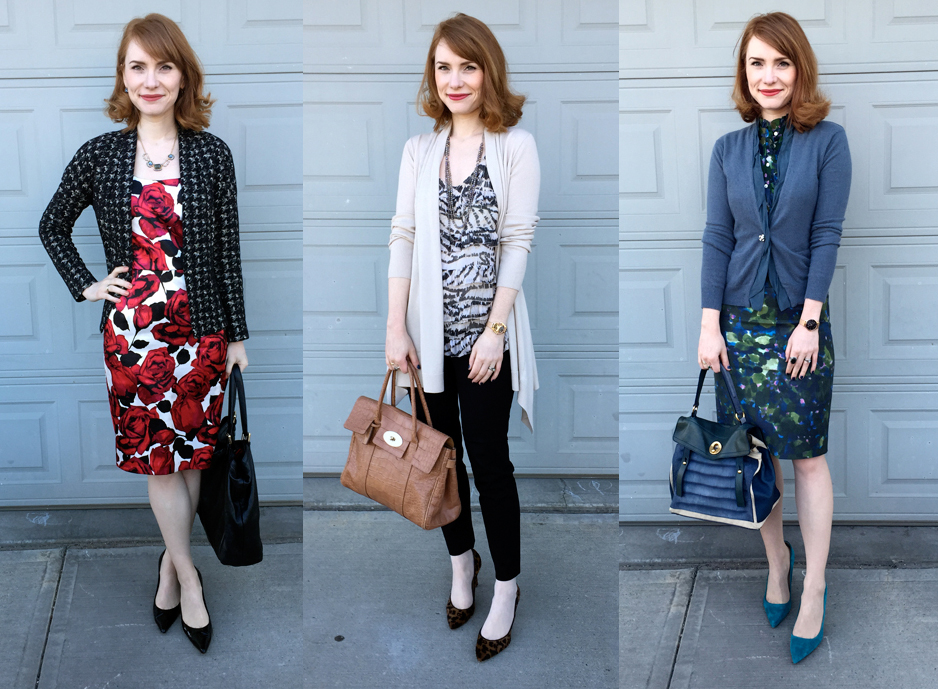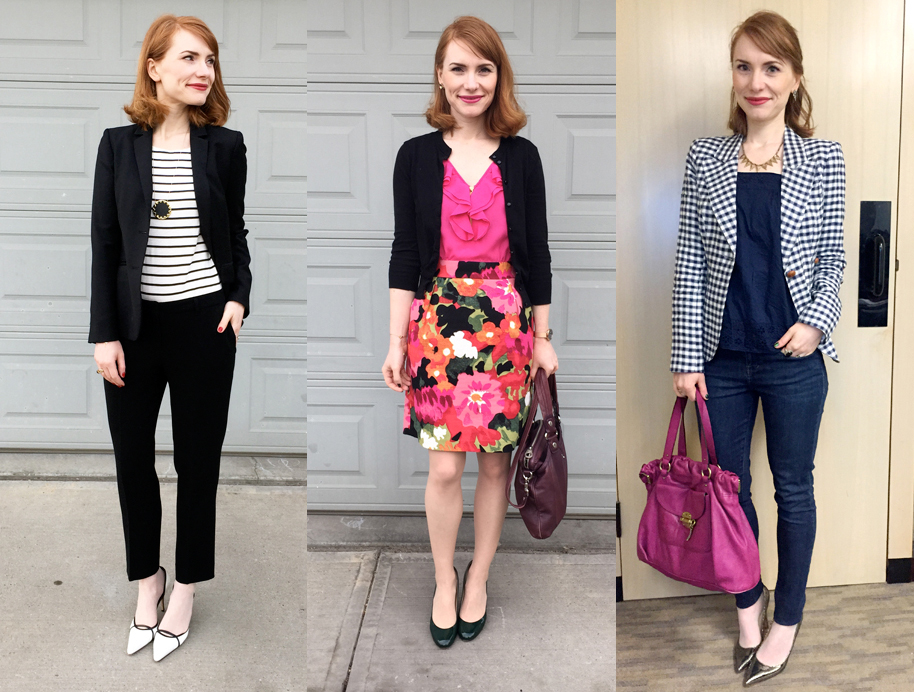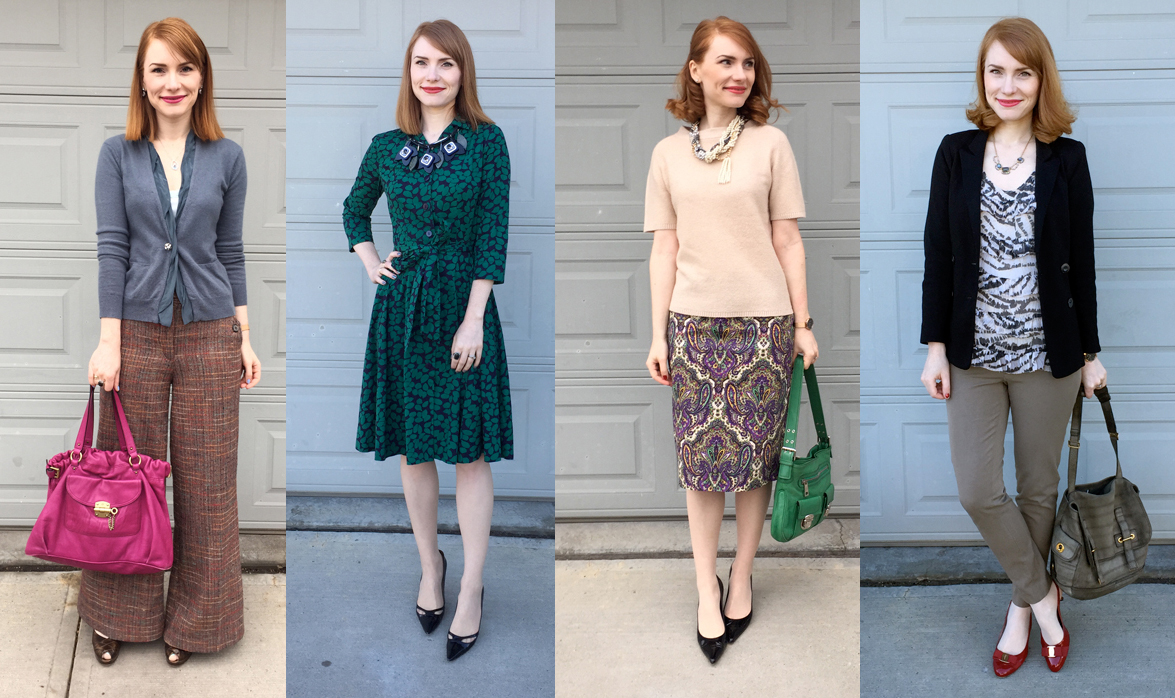 This is a good example of an anti-capsule month, because there wasn't much repetition or any sort of cohesive theme. With that said, there was a decent representation of older pieces mixed in with some news ones. Some decent outfits, some forgettable ones, a few awesome ones (if I say so myself). It is always interesting to me to see which outfits photograph well (or not) versus feeling great on the body. Which ones felt the best to me? Numbers 1, 4, and 9 for sure, although others certainly didn't look too shabby (11, 13-15).
Your turn: do you like these monthly (non-capsule) recaps? Do you enjoy seeing the everyday versus only the highlight reel?