This dress is a little tricky. It feels rather fancy for everyday wear, but not quite full-on glam. In the end, I wore it to the office — mostly because it was too pretty to "save" for a special occasion. It proved to be a mistake, though not for aesthetic reasons. Turns out, these cap sleeves are very unforgiving; they are very fitted, which is fine if I keep my hands by my side, but as soon as I start moving … no bueno. It's a problem, because approximately 90% of my day involves typing. So this dress will be a "special occasion" piece after all.
Here are some of the other things I wore.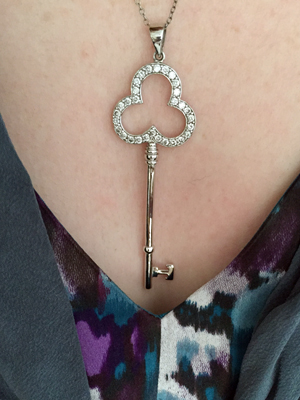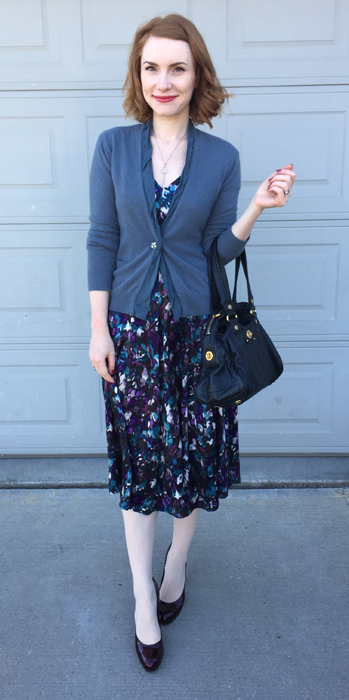 The necklace is old (one of those amazeballs Winners finds of fantastic quality) and the cardigan is the one I love and some of you hate. I promise I'm not wearing it all the time just to annoy you. It just goes with everything, you know?