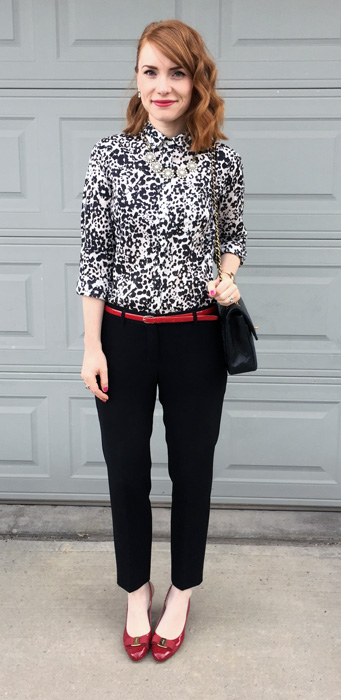 I mean, right? The alternative would be Cruella de Vil — what, with the lipstick red pops of colour — but I'm not quite ready to commit to the dark side. But speaking of the red, on second thoughts, I should have heeded the old adage, and taken off one accessory before leaving the house — the belt, methinks. Too matchy, even for me.
Because it was a bit cool in the morning, I threw on my newish Club Monaco jacket. It worked quite nicely: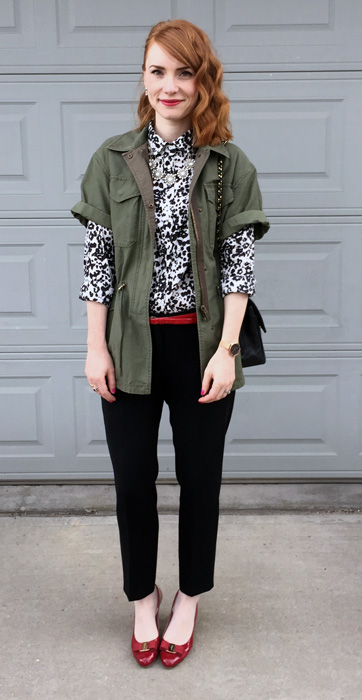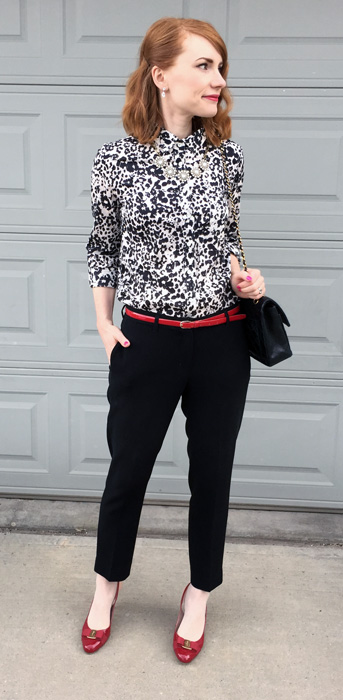 All the pieces here are preloved, from various sources. The pants are thrifted, the shirt is from consignment, and the bag came from a reseller of vintage Chanel bags. (I recently checked them out again because a friend asked for recommendations, and holy moly, the prices are quite a bit higher than 2-3 years ago. These bags may be the only exception to the "clothes are not an investment" rule.) As for these Ferragamo pumps, they cost me a pretty penny (at consignment, no less) but they are ever so nice. Sometimes, a red pair of shoes is just the right amount of pop.