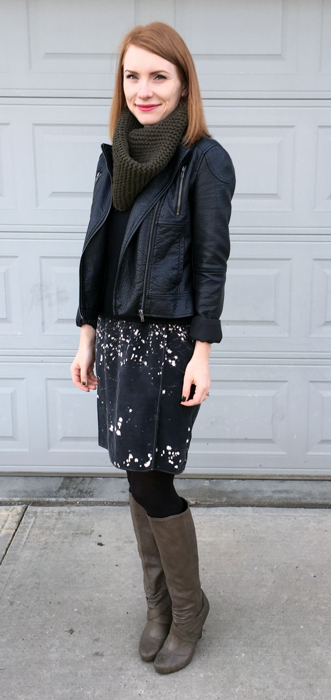 As the days turn dark, so does my style, it seems. Welcome to the season of black, black, and more black. Though, to be fair, I did throw some olive into the mix, thanks to these impulse-thrifted Seychelles boots. The key to wearing a lot of black, I've found, is texture. Throw together some silk, knits and (faux) leather, and you've got yourself a somewhat interesting, mostly monochrome look.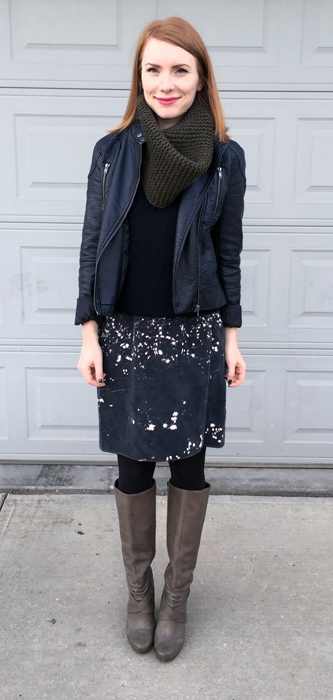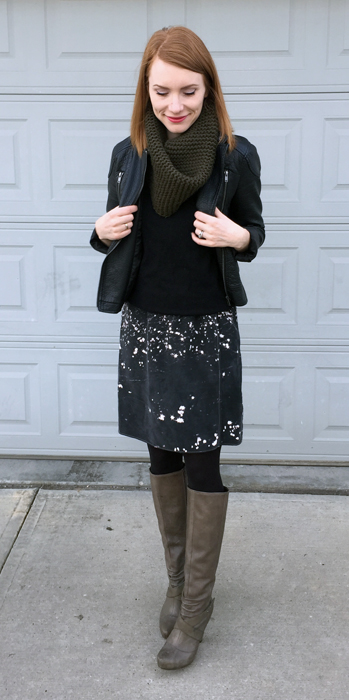 Remember this skirt … well, dress actually? It's been in and out of my "purge" pile for what feels like years, but it's currently on reprieve once more. The elasticized waist drives me crazy — both for the elastic part, and for sitting way too far above my natural waist — but I've decided to put up with it a little longer because I love the fabric and pattern so darn much. Plus, it's perfect for those dark winter days.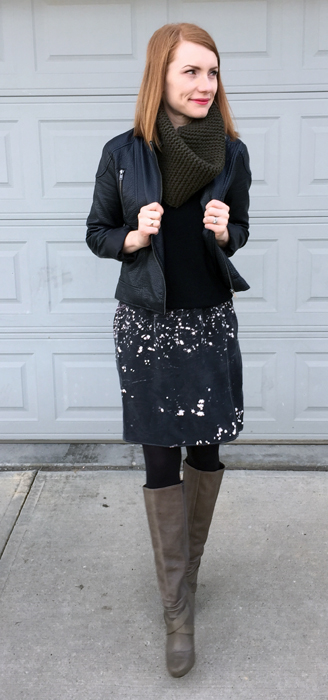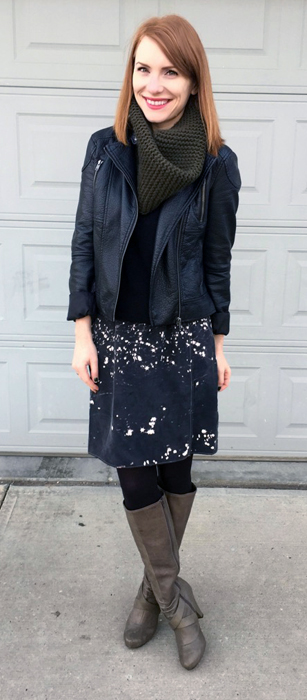 Note: Chapter 7 of A Temporary Engagement is live — run, don't walk, and read it over here.