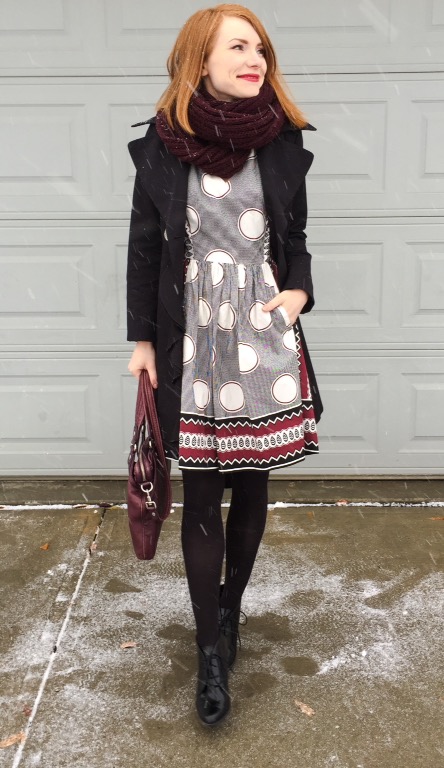 Yup, it snowed (again) on Thanksgiving. Nothing could deter me, however, from wearing the dress I had originally picked out for the occasion. This Maeve number was — what else — a lucky thrift find, and it seemed perfect for an extended family brunch. A little snow wasn't going to stop me, no siree. Thankfully, other than the 2 minutes i soent frolicking on my driveway for blog purposes, I had no occasion to be exposed to the elements. And, to be fair, it was only, like, -5 Celsius. Practically balmy /sarcasm/ (Yes, I'm still bitter about the snow.)
Now, I know what you're thinking. That is, indeed, a skater dress … and I am not supposed to be buying skater dresses anymore. Does it skew a little you? Maybe, I'll give you that. Mea culpa and all that, but I ask you: would you have passed up such a cute dress? Didnt think so.
The rest of the outfit is as basic as it gets, but why reinvent the wheel when you already have a good thing going. The trench is an Elie Tahari number I thrifted earlier this year, and everything else falls into the "seen before" category: old Aldo scarf, my trusty Mag bag, and those Clarks booties you're sick of seeing. I'm also wearing a cardigan because, well, we're not in Kansas summer anymore, Toto. No, definitely not. Sigh.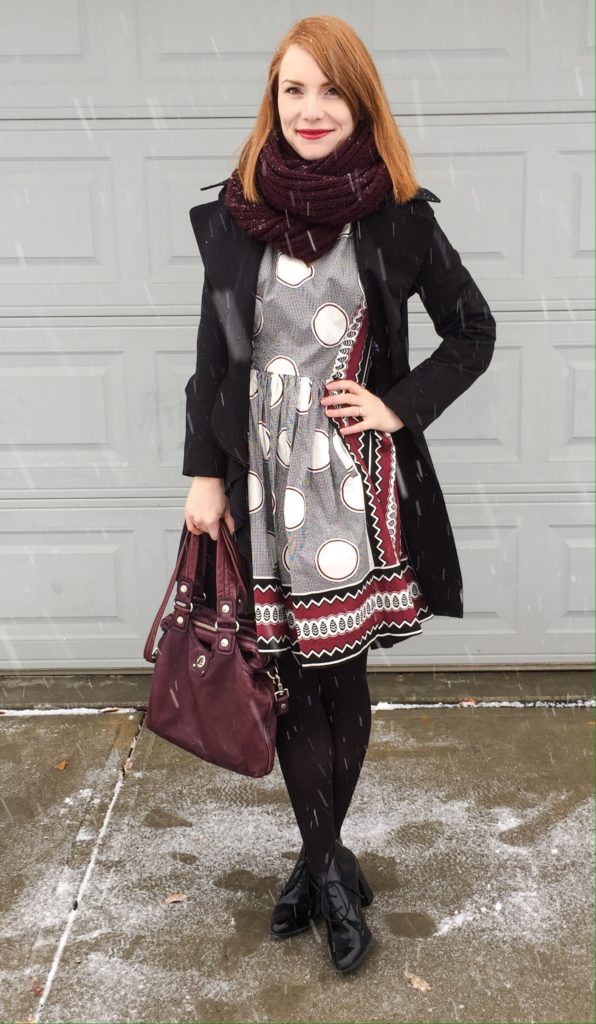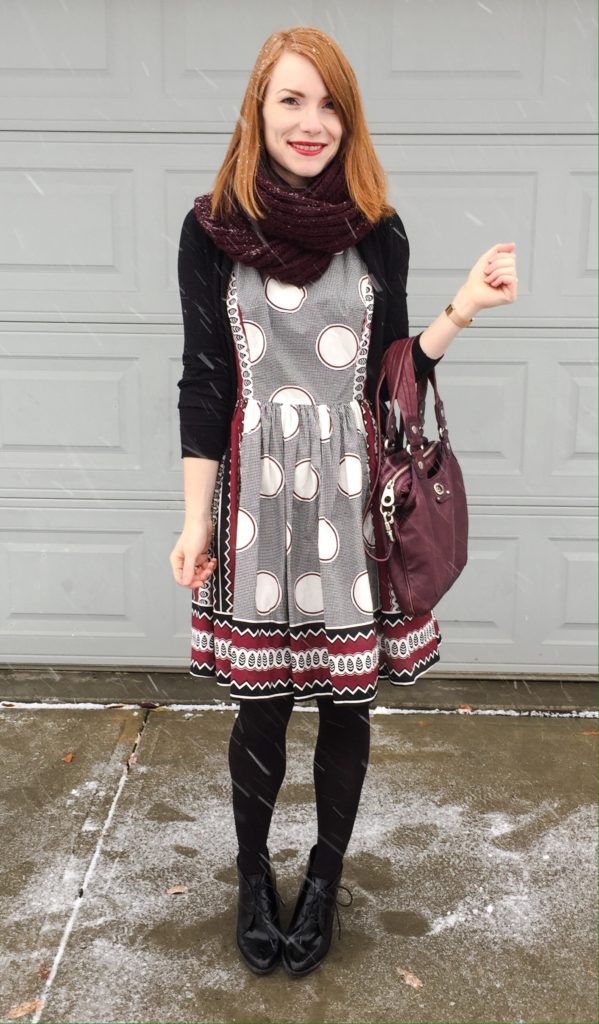 Note: Chapter 9 of A Temporary Engagement is now up on my author blog. Check it out here. Also, Tuesday Night Thrift is about to go down again. Edmonton peeps, Nicole and I will be at the Goodwill on 51st Avenue tomorrow, October 18, starting around 6:30 pm — feel free to come by and say hi, if you want join in on the thrifting fun.