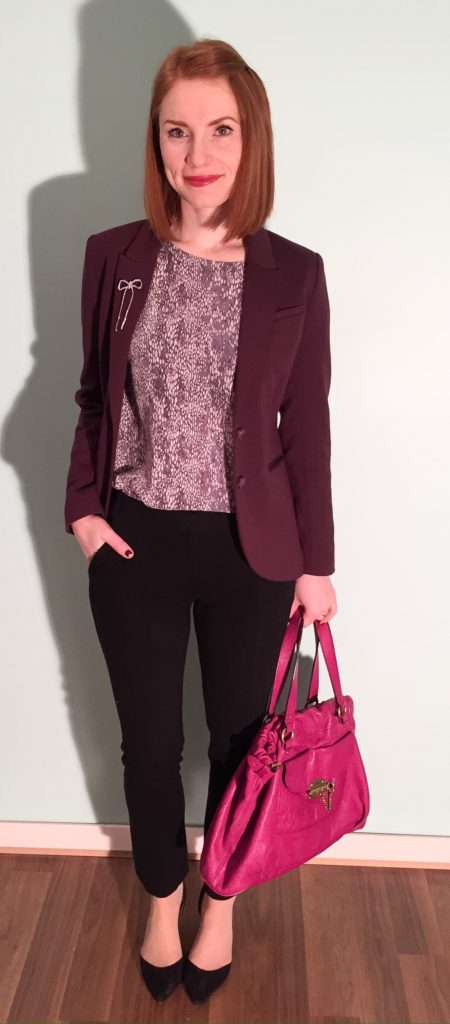 I haven't bought any H&M pieces in years, but when I spotted this burgundy/plum coloured blazer at the thrift store, I decided to take a $5 gamble. The colour is right in my wardrobe wheelhouse, and the cut was comfortably flattering; ponte can usually be counted on for that. The blazer looked to be unworn, so I figured I would get at least a dozen or more wears out of it before it might start to show wear. I knew it would work with a lot of things in my closet, so I was excited to start mixing and matching.
First up, my (also thrifted) Rebecca Taylor blouse — mostly grey, with some pinkish undertones. I added a fuchsia bag for an extra pop of colour, and loved the result.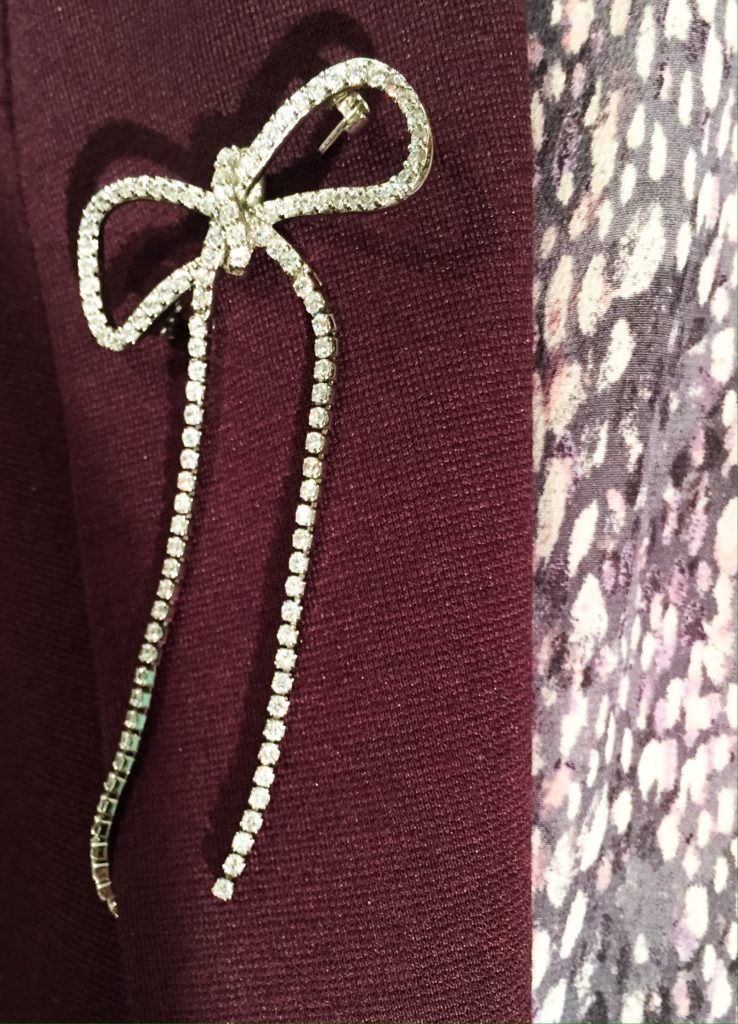 Most of my brooches are vintage, but I couldn't resist getting a couple from the BR clearance rack last month. They were just a bit different than other things I'd seen. This bow one is delicate but still statement-making; a little bit retro, a little bit modern. I think it was the perfect finishing touch to the outfit.