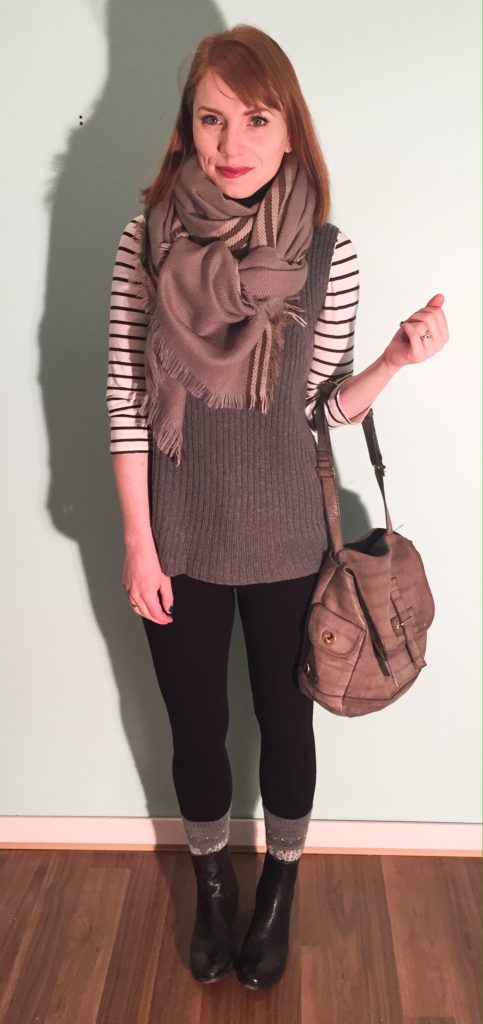 This might be more of a "snooze" for some of you, but I loved this casual outfit so, so much. It was one of those slapped-together-at-the-last-minute looks that turned out nicer than expected. The combination of the cozy scarf (one of the most versatile and practical ones I've got) and the chunky sweater gave me the warm & fuzzies … literally and figuratively.
My boots are new-ish, and a Winners clearance rack score. I already have a pair of ankle boots I really like, but I thought a flat-heeled Chelsea boot might be a good addition — and what could be better than (discounted) Fryes? Well, here's the thing. I like the look a lot, and I have no reason to expect the quality to be anything but good, but I have some reservations about these boots. The shaft is very — and I mean VERY — tight/skinny, which makes them a pain to put on and take off. Most of my skinny jeans are too bulky to tuck into the boots, and even if I get them in, they get un-tucked almost immediately. It means that I have to tuck them into socks first, which doesn't help with the getting-my-foot-into-the-boots thing and … ugh, too much work. I'm hoping the leather will soften up with age, making this whole process less of a PITA.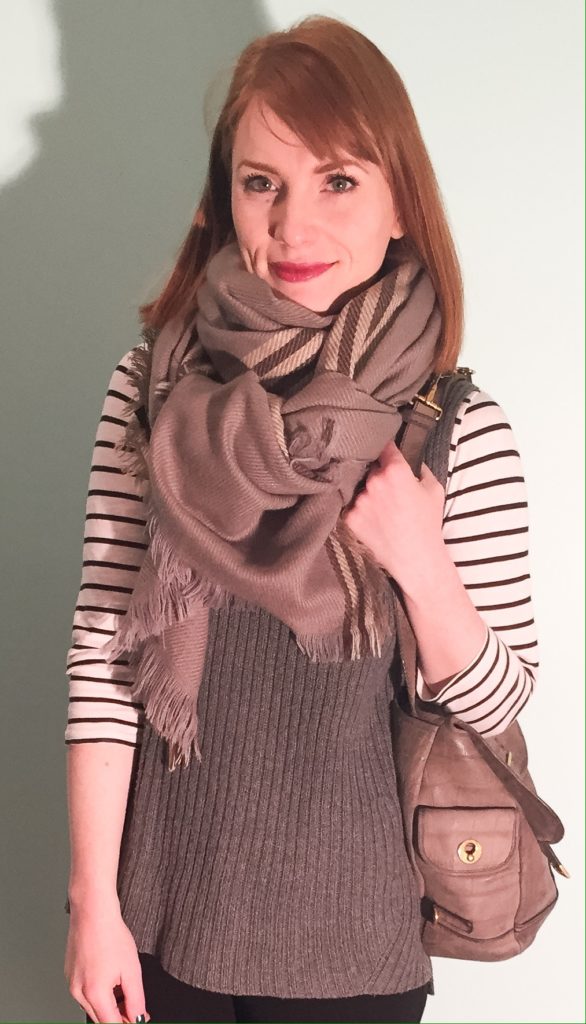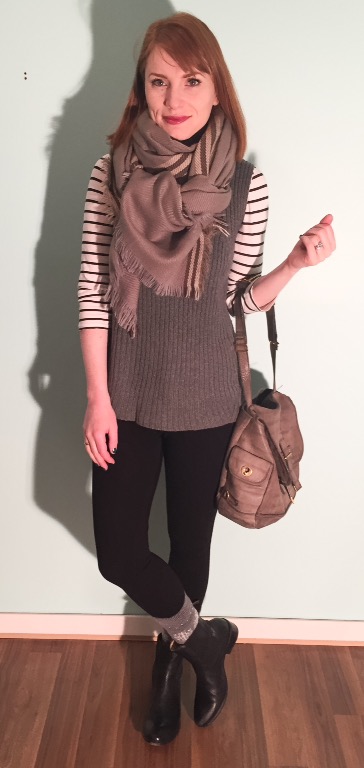 My bag, on the other hand, is not new. I bought it last year to replace my still-regretted purple version (which, much to my current chagrin, I sold a few years ago) and while I got a great deal on it, it has quite a bit of, um, patina. To wit, colour-fading. The soft, croc-embossed nubuck is definitely delicate, so this is not surprising. It's what's kept me from putting the bag through its paces … until the holidays. I wore it non-stop for a week, and loved how versatile and easy to use it was. (I usually keep the straps free, for easy access, and find that there little danger of spillage.) And I came to love its imperfections because I realized that (a) they make it look like a well-loved bag (which it should be) and (b) make me less worried about damaging it.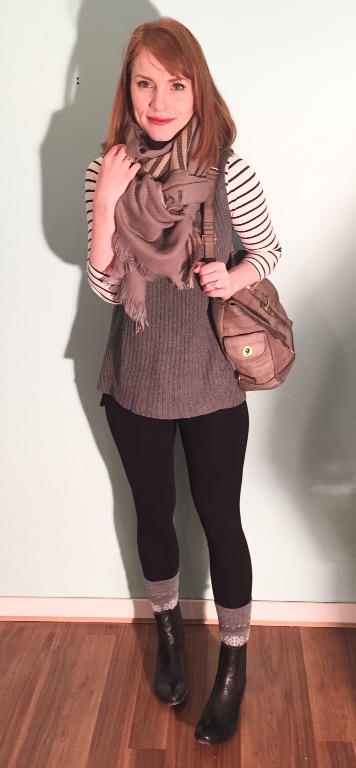 NOTE: A new chapter of A Temporary Engagement is up, and you can read it here.