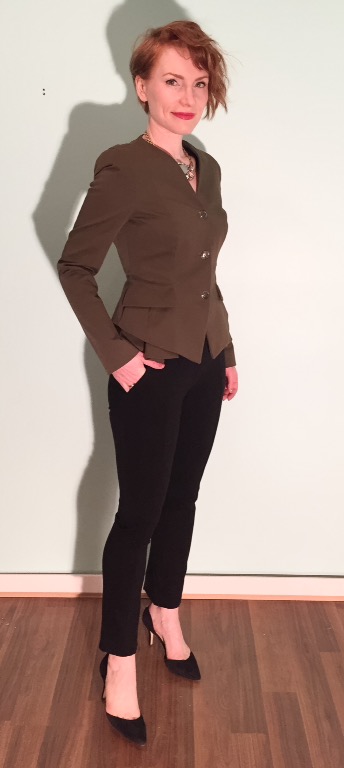 One of my favourite things about thrifting is finding, from time to time, some truly unique piece. This Philosophy blazer definitely falls into that category. The construction is impeccable and plain to see; this blazer is tailored within an inch of its life. Were it not for the weight of the fabric, it might almost be a top rather than a jacket. Needless to say, I love its aristo-quirkiness. Incorporating it into an outfit was rather challenging, however, because I had to find pieces that would let it take centre stage. A plain black tank (not visible) and simple black cigarette pants ended up doing the trick.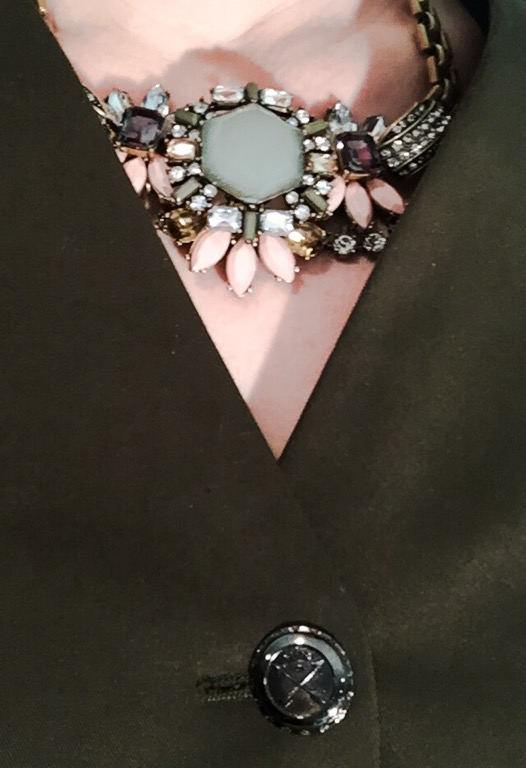 I also added a short statement necklace to keep things from looking too severe. I would love to use a large statement brooch as accessory next time, but none of my current pieces seem like a good fit for the style and vibe of the jacket. I'll either have to MacGuyver a suitable brooch bouquet, or … it will be time to go brooch shopping. Twist my rubber arm, why dotcha?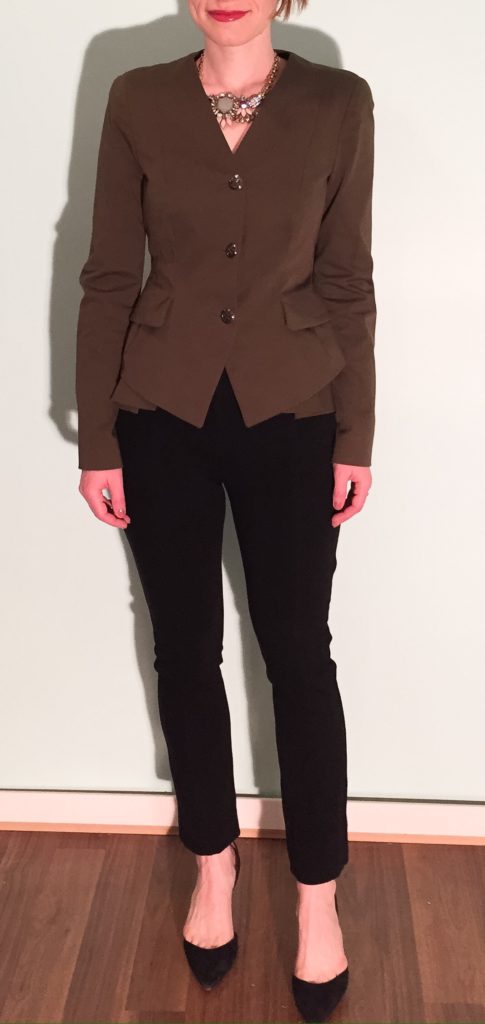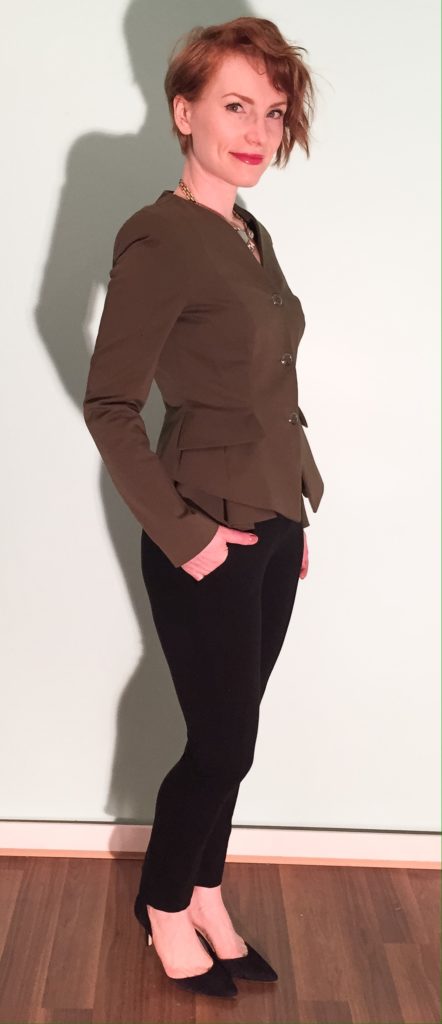 NOTE: new stuff added to the blog shop – check out the link in the top menu.