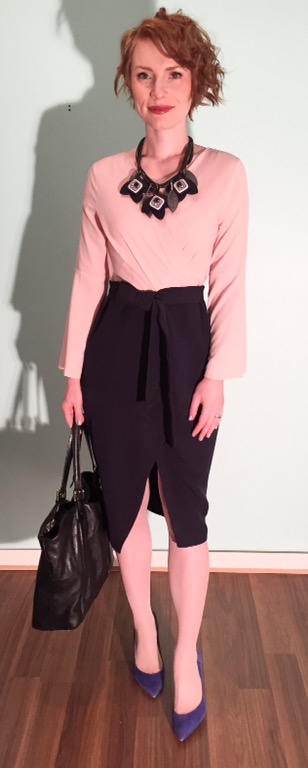 I can't believe I didn't think to pair these two pieces — dress and necklace — before. They're truly perfect together. I feel like most of the credit needs to go to my MaxMara necklace, which has proven to be a statement accessory superstar. So much for all the doubters (ahem, my husband) who questioned the wisdom of my decision to buy it. Almost every time I am in need of a special piece to elevate a simple outfit, this necklace does the trick. It's a compliment magnet too. There is something surprisingly elegant about all those big pieces of resin.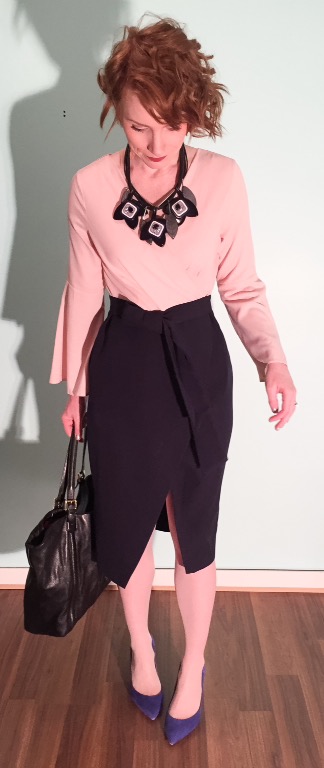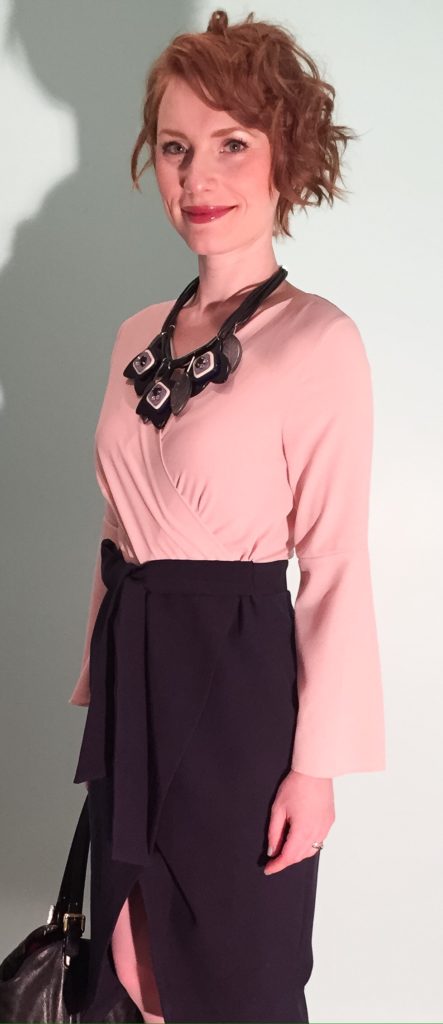 My outfit was not the only good thing going for me. Behold, a Good Make-Up Day: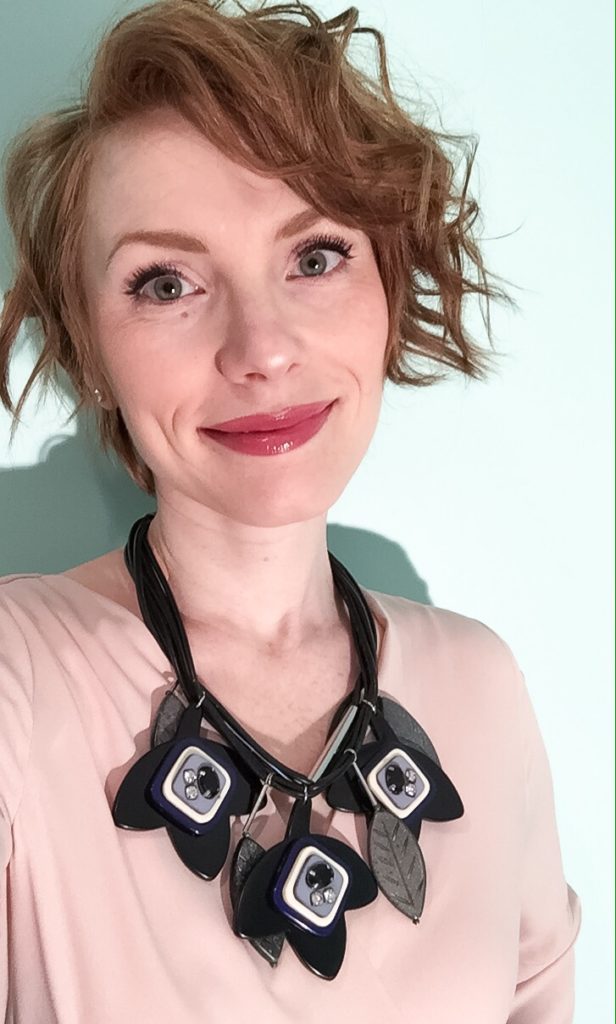 Don't ask me what I did differently that day, because I have no idea. I just, somehow, magically, looked far more rested and fresh and glowy than usual. Like lightning in a bottle, this whole effect has proven rather difficult to replicate. If you've got some new must-have beauty items to recommend, I'm all ears.
Back to the outfit, with one more word on the dress. I am starting to be less enamoured of the bell sleeves. I know they're currently trendy, and they're not flappy enough to actively bother me, but I feel like they make the dress look a bit "fancier" than I'd like. Plus, they're hard to fit into blazers without wrinkling them. I'm debating taking the dress to the tailor to consider a partial sleeve-ectomy. Thoughts?