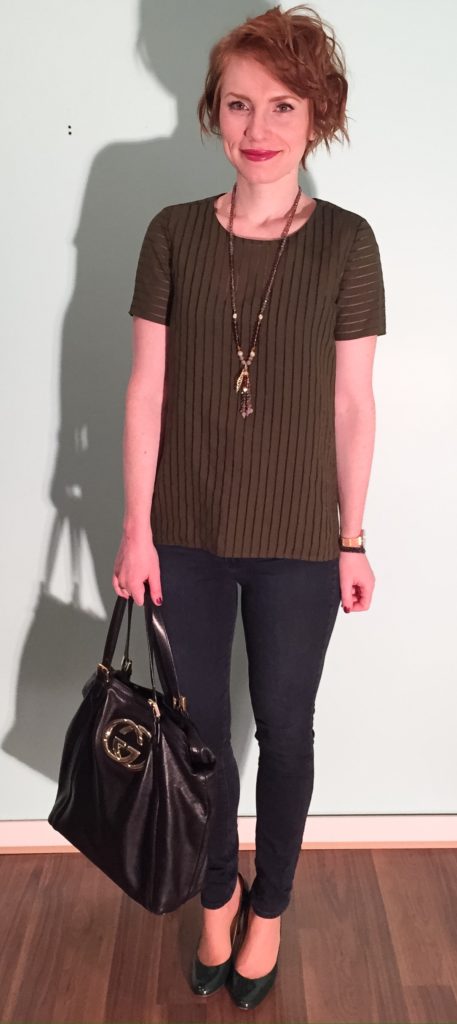 As you can probably surmise from the title, I wore this outfit for St. Patrick's Day. It's a tricky occasion for me, since I look Irish even though I'm not, and know nothing at all about the tradition. I also don't drink beer, which is something you should try to not hold against me. I'm still a fun person, I swear. Anyway, I do try to make an effort for St. Paddy's, and since I don't have a lot of green in my closet, I pulled out this J. Crew top that Nicole gifted to me earlier this year. I like it, but the fabric is hella itchy. Fair warning to anyone who might come across it on eBay, etc. (It also fits very large. I'm wearing a XXS, and it's pretty roomy everywhere except the sleeves.)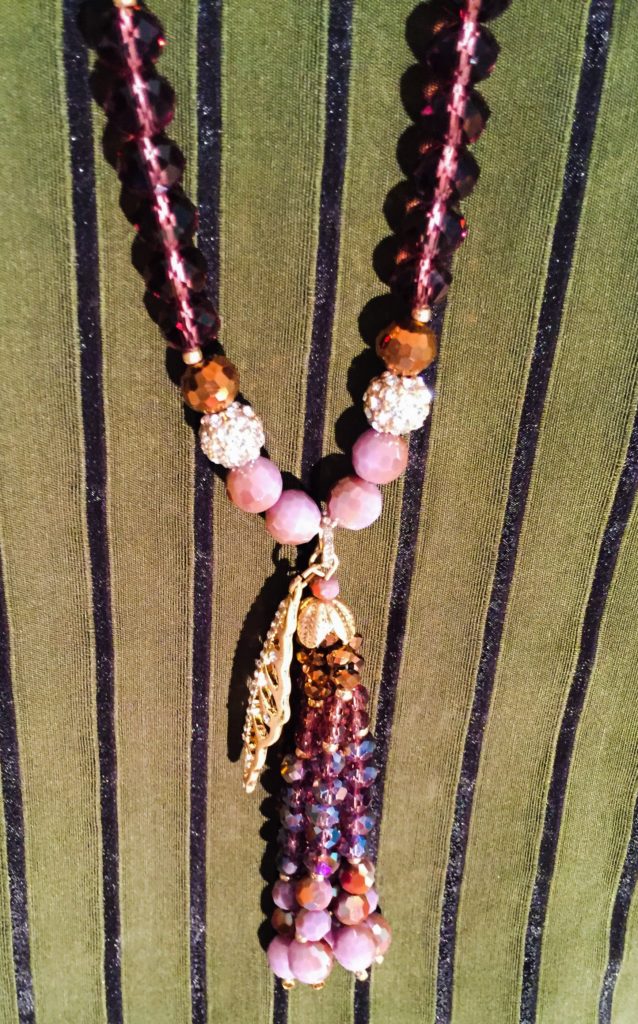 I am also wearing a new necklace I got at Saks Off Fifth. It's pretty great. I love all the different types of beads, and I think it looks more expensive than the $30 I spent on it. I can never find any good deals on clothing, shoes or bags at SOF, but I've had good luck with accessories. Speaking of which, I was really excited by the promised new Nordstrom Rack we're getting in the same location, only to find out that it's not due to open until Fall 2018. Why they're advertising it more than a year in advance I don't know, but it bugs me. It's like advertising Christmas in June … times a hundred. I am impatient, why you doing this to me, South Edmonton Common?
Ahem.
On my way home from work, I realized that my commuting outfit was cuter than usual, so I asked my husband to take a photo when we met up. It's in front of Superstore, because our Friday nights are cool like that. Try not to be jealous.