For the most part, I'm fairly immune to the lure of retail shopping. Having rarely set foot in a mall for the past year, I find myself increasingly uncomfortable in those kinds of surroundings; avoiding them is easy peasy. (Were crowds always that overwhelming, or did I just never notice before?) Outlets are similar, except it's the navigating/parking situation that gives me major anxiety – if you're familiar with South Edmonton Common, then you probably know what I mean. But my Achilles heel is online shopping. So easy. So convenient. Too convenient.
Too tempting.
There are several reasons why I must find the inner fortitude to resist the temptation. One, I am committed to buying my clothes secondhand and while I am willing to make the rare exception, it has to be something worthwhile. Two, I am working hard on being mindful/intentional about adding things to my closet – that whole "curated style" thing is no joke. To the extent that I allow myself to indulge my impulsivity, I prefer to focus it on thrifting, where the circumstances often require spur-of-the-moment decisions. Most of the things that tempt me online are (i) retail, (ii) fast fashion, and (iii) cute but not necessarily in line with the aesthetic I am currently pursuing.
But the struggle to resist is real, you guys. So I'm gonna work through this like the over-analyzer that I am: by writing it all out.
First up, remember that Gucci dress/coat/work of art thingamajig with cranes all over it? Zara does too.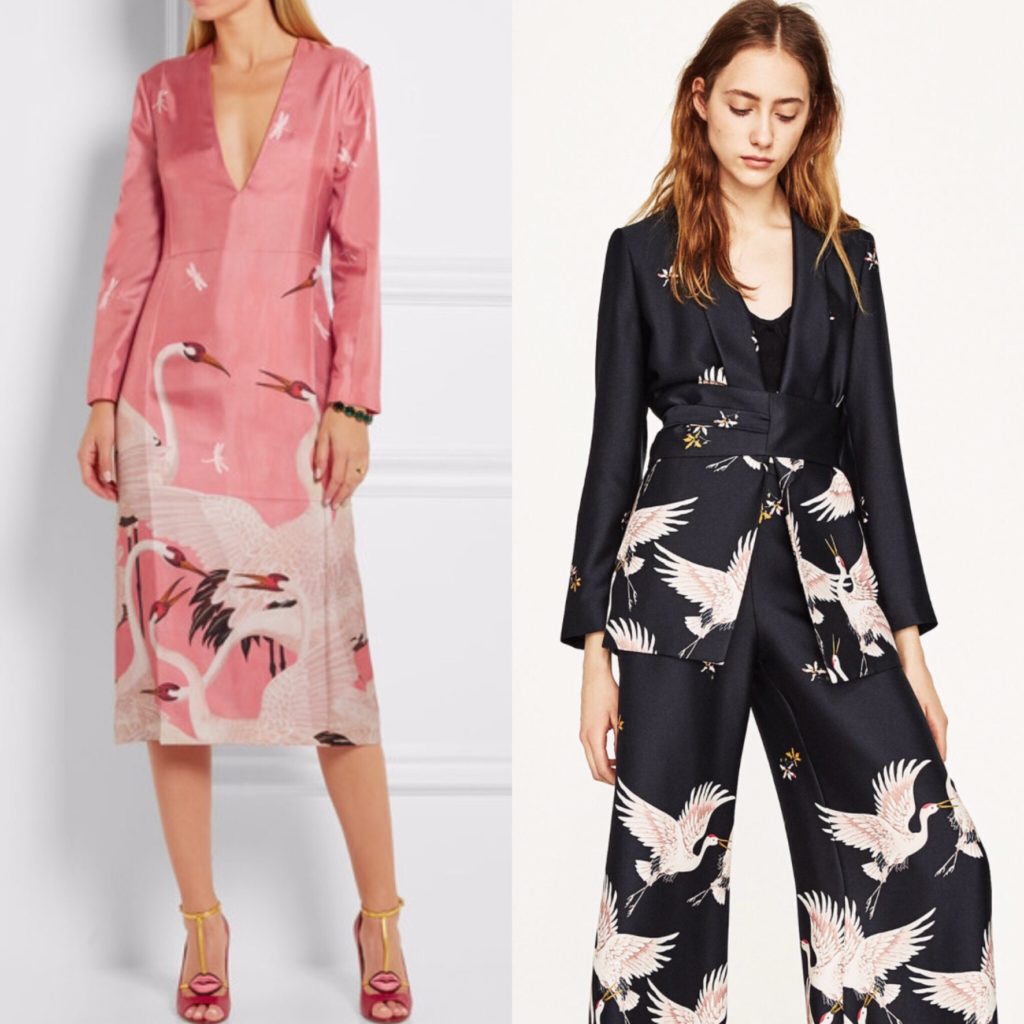 Clearly, these two things are not really comparable, but for someone who's been obsessed with crane-printed clothes for a few years (I blame Anthropologie), the Zara jacket version is really, really tempting. I appreciate the style, and I think it works with my current aesthetic. It's black, which would normally be a plus, but perhaps should count as a negative now – what with my Soft Summer-inspired colour palette. More importantly, it's polyester. It's impossible to tell from the photos if we're talking "good" polyester (unlikely), average polyester, or crap polyester. Zara wants $140 for it, which is too much for any kind of polyester.
Bottom line: I would buy this in a heartbeat if it was 100% silk at $140. At that price, it would have to be secondhand because the fabric alone would probably cost more. I would also consider paying $20 for a polyester version, also probably secondhand since I don't see Zara discounting this coat by so much even on final sale. However, I'm not sure that I would pay more than $150 or so, no matter what the quality, because I don't know if I would love and keep this long enough to make it worth a higher price. It's the kind of thing that could become an all-time favourite piece … or something I purge in less than 2 years.
Next up, the Victoria Beckham collection for Target. Right off the bat, this is pretty much a no-go for me since we no longer have Target in Canada. If I wanted to get something, I would have to (a) do it without the benefit of seeing any of the pieces in person; and (b) exert myself more than usual to get it. (And quickly, since the collection is bound to sell out immediately, and end up getting hawked on eBay for a bazillion American dollars.) Having seen the preview of the whole collection on Refinery29, I'm not sure that extra effort would be worth it. However, there are a few pieces I wouldn't mind seeing up close.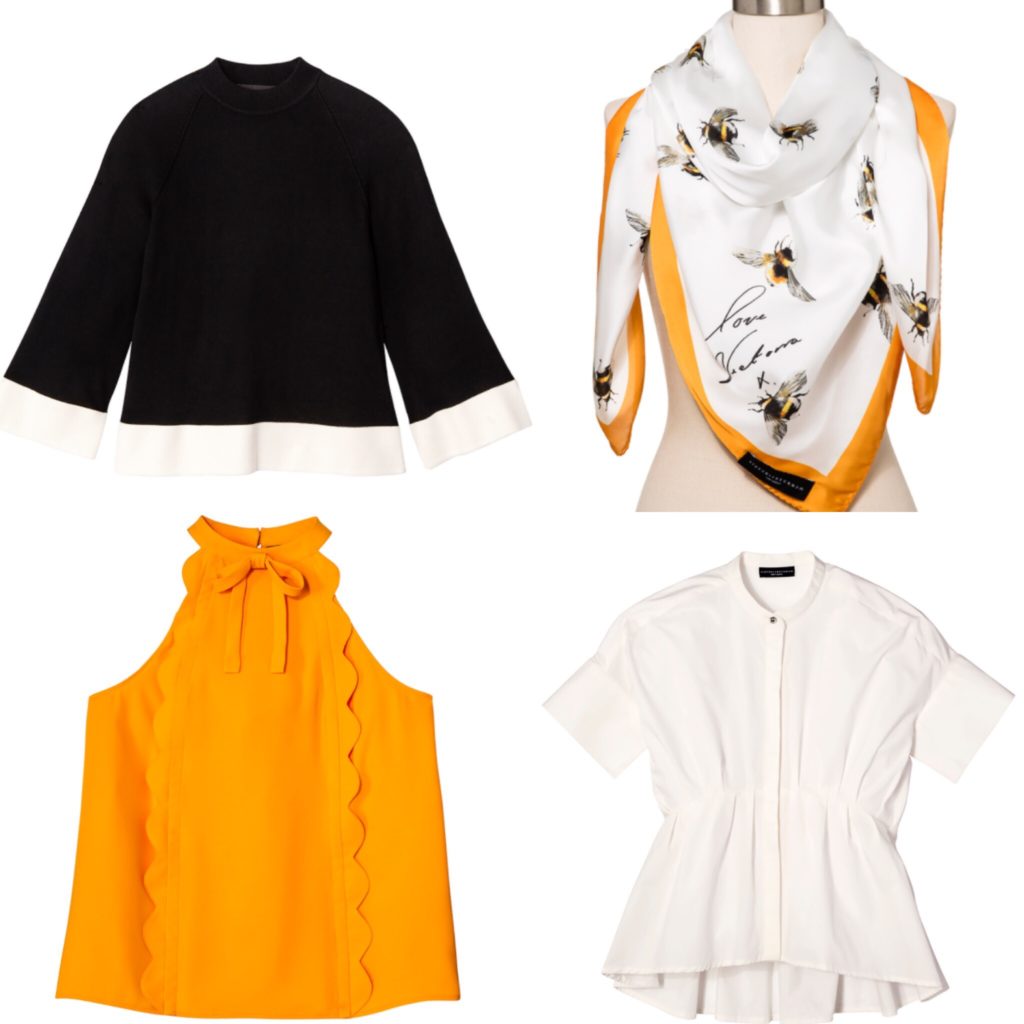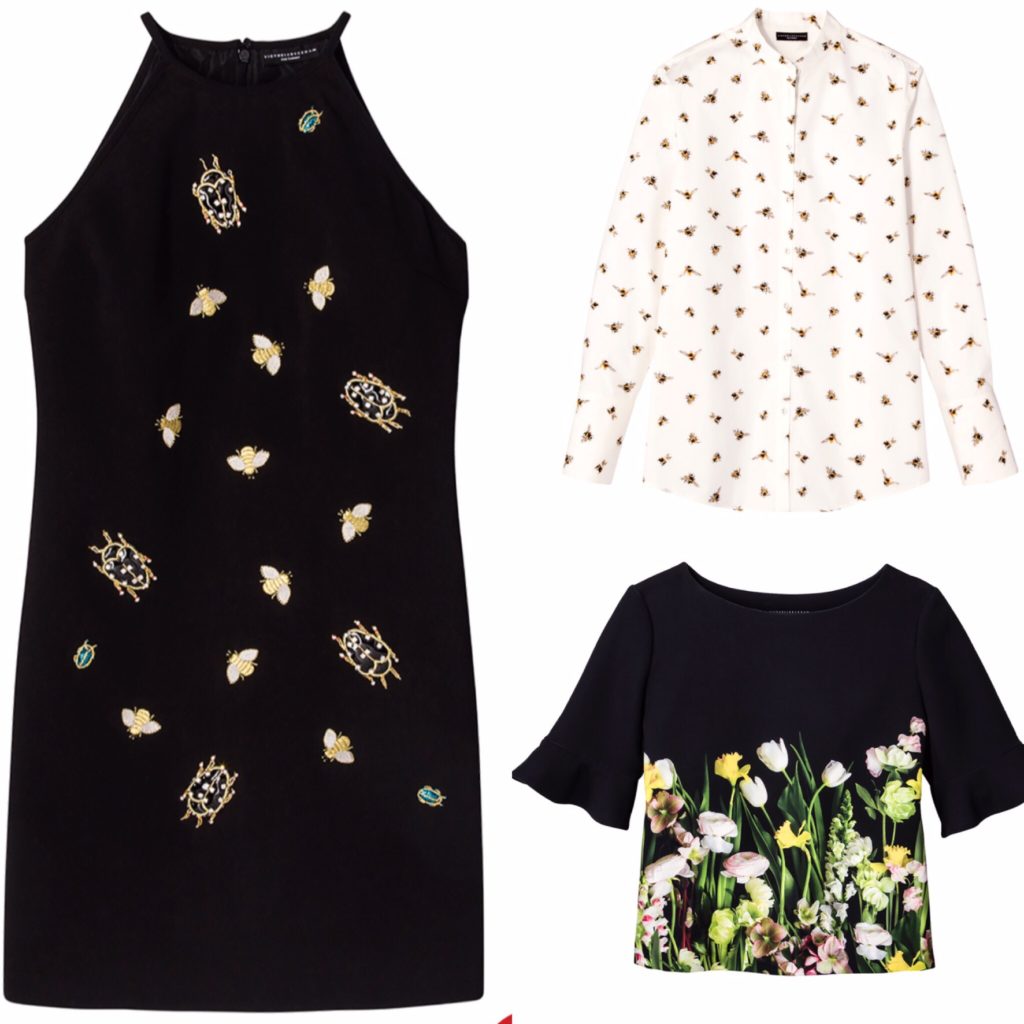 Speaking of novelty prints, I'm also a sucker for bees. Like Napoleon. And Victoria Beckham, apparently. It's hard to tell from the stock photo, but that black shift dress is bedazzled with bees and beetles. Vicky has my number. I also appreciate that marigold yellow colour, although it's probably not an ideal shade to wear too close to my face.
With that said, I was surprised by the aesthetic of the collection as a whole; it was not what I expected from VB, although I understand that this is supposed to be a reflection of her diffusion line. It's a lot more twee than the image I associated with her. The other big sticking point is the quality. The Target design collabs I'm familiar with have tended to be of disappointing quality (cheap polyester-ville). Most of the VB pieces look like they would probably fall into the same (polyester) category.
Bottom line: regretfully, I'm going to sit this one out, partially by choice, partially because, well, I don't have a choice anyway. Sigh.
Last, we come to a real dilemma. If you've been reading here for a while, you probably know that I have been coveting the Valentino Rockstud pumps for a few years. All the cool kids have already bought, worn, and gotten tired of them; meanwhile, I am still waiting for a stroke of luck to bring them within my reach. I mean, I love them but not $800 worth of love. Recently, A.J. linked to these incredibly similar pair available on Amazon.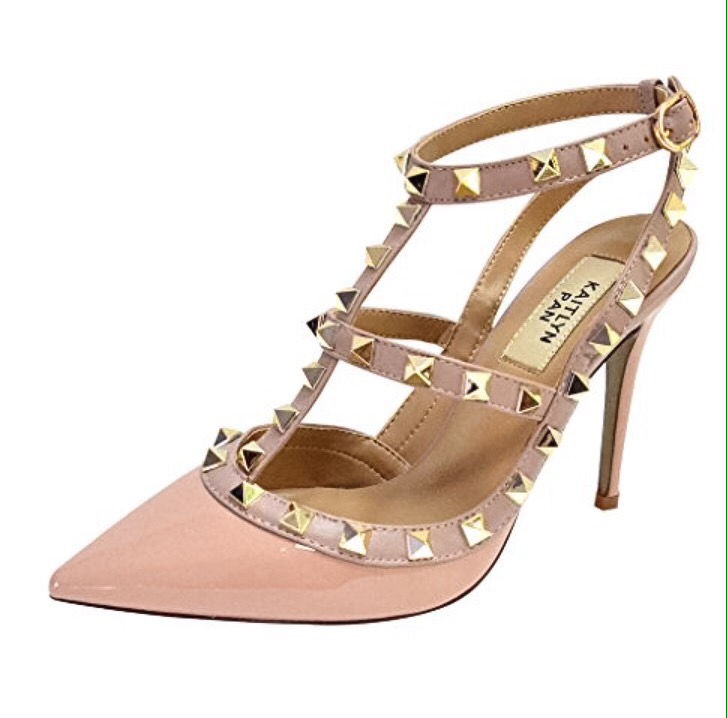 According to the reviews, these dupes are as close to the real deal as you can get from shoes made in China. They're being sold through Amazon, so that gives me a little bit of extra comfort. And I really, really wanted them.
But.
There are a couple of "buts". The line between knock-offs and dupes is a fine one. I think it's fair to characterize these as dupes, since they are not being passed off as "Valentino", but there are still (to me) some ethical implications here. I know I would feel weird wearing these – not because they don't bear the fancy label, but because I feel like I'd be cheating in a way. I'm not an IP lawyer, so I have no idea of the legal rights involved, but as a writer, I am sensitive to the idea of people profiting from the creative work of others. The design of the Rockstud is pretty distinctive so this is not a question of different people being independently inspired by the same things. I don't expect everyone to agree with me on this point, so I would be interested in hearing your views. Do you consider dupes to be "fair game"? Is there a line to be drawn and, if so, where?
Bottom line: ultimately, though, it comes down to more practical considerations. In Canadian dollars (only slightly more valuable than Monopoly money, it seems), these shoes would cost me $150 including shipping. That is a lot of money for shoes of untested quality from a brand with which I have no experience, and which are probably a hassle to return. I am still hopeful that I will someday find a secondhand pair of (legit) Rockstuds for under $300. With that (admittedly optimistic) hope in mind, $150 is not nearly inexpensive enough.