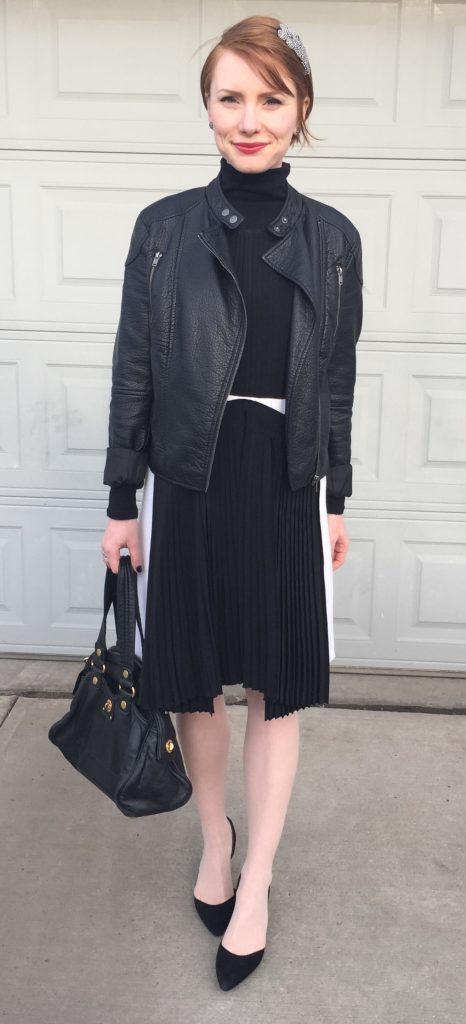 Ahh, spring: the great unshackling from the grip of my winter footwear and outerwear. It's a game changer, folks. I can wear cute outfits to places other than work again! Like, say, the ballet. It's hard to dress fancy when you have to take into account boots and/or a big coat; conversely, it's much easier when you can wear a pair of heels and let your actual outfit shine. In fact, this was the perfect opportunity to finally wear the Vanessa Bruno dress I got from Mine & Yours in Vancouver a year ago. It's whimsical in an unexpected way, which seemed a good fit for Alice in Wonderland (the aforementioned ballet). The hairband was a given, in the circumstances. Sparkly nails also seemed fitting somehow, although technically, sparkly nails need no excuse.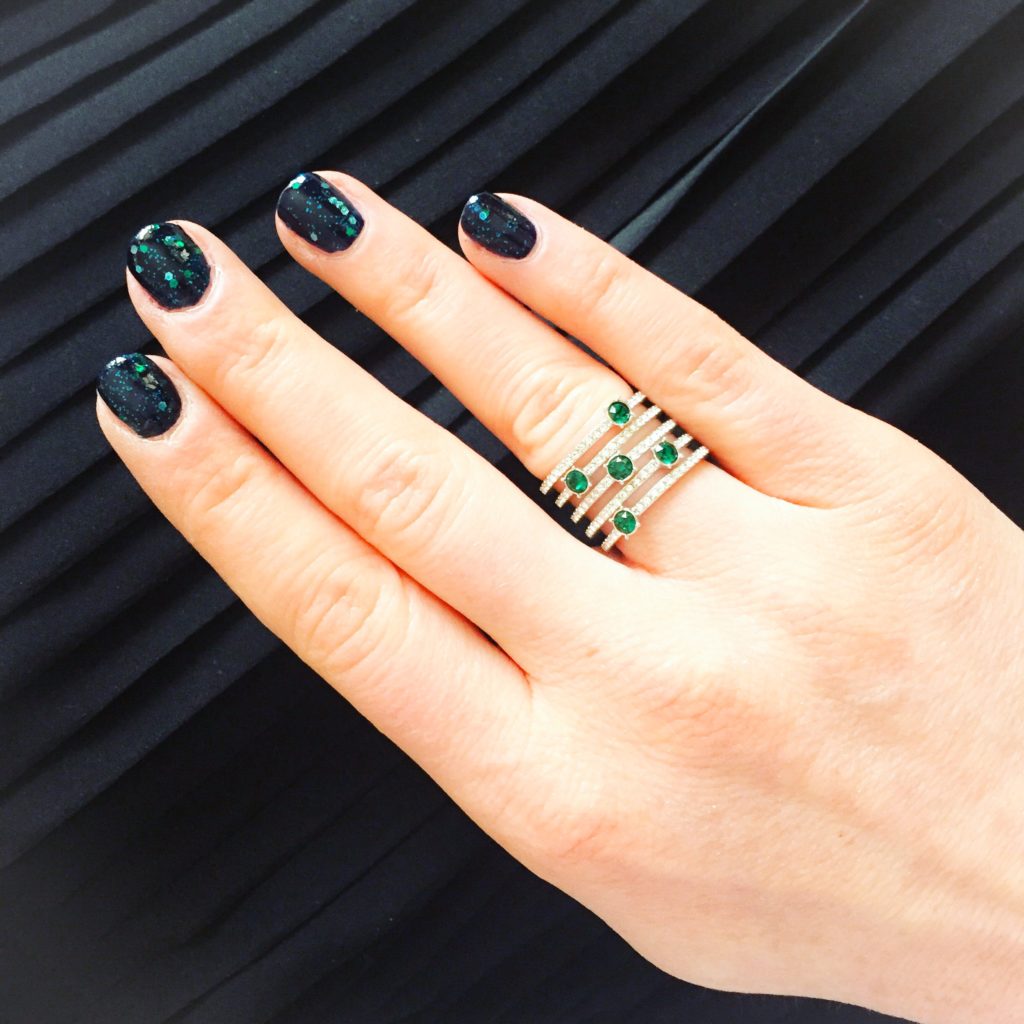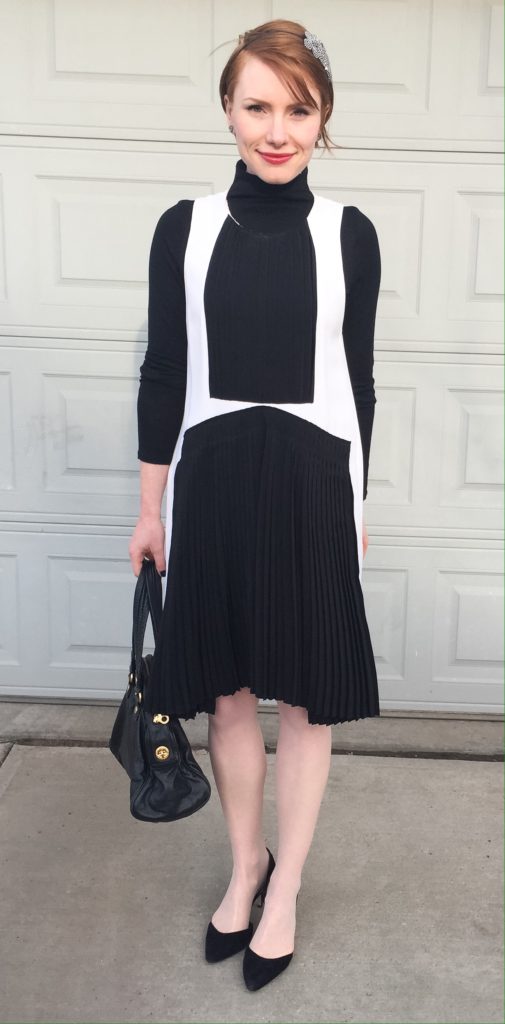 I added my trusty leather jacket instead of a dressier coat because I liked the juxtaposition with the elegant dress. This jacket is really good at juxtapositions. I never thought I could become so devoted to a casual topper, but here we are. Although I am loath to dictate must-have closet items — being a firm believer that there is no one-size-fits-all answer — I would strongly encourage everyone to consider a leather jacket. It doesn't even have to be real leather; mine isn't, but looks great anyway. Actually, I love mine so much, I nearly bought a back-up when I recently came across a similar jacket (also by Joe Fresh) at Red Pony. Cue the sad trombone: it was the wrong size. Thankfully, my current version shows no signs of wear yet, so I am sure I can get a few more years out of it before the need for a replacement becomes critical. However, much like denim jackets, leather jackets are tricky — they're not all created equal, and fit can make or break the right jacket. Which is to say: if you find your magical unicorn, don't hesitate to take it home, immediately.
P.S. The ballet was great. This was my second year getting season tickets, and I have loved the experience so far. I am a hardcore home-body, so it was nice to have the extra push to get out of the house once in a while, and the Alberta Ballet has never disappointed. I'm excited for next season … maybe I'll see you there.