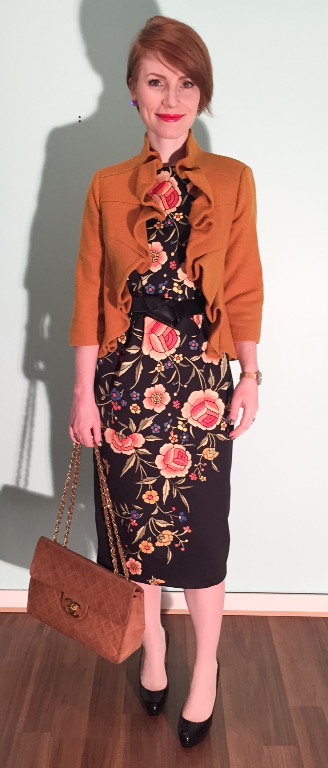 As soon as I saw this dress on the Red Pony Instagram feed, I knew I would have to have it. I am a sucker for florals, and I am a sucker for embroidery, so a faux embroidered floral print? Instant heart eyes. I'm also crazy for midi sheath dresses at the moment, even though they probably stumpify me more than I realize. Oh well. The heart wants what it wants and I, for one, can apparently deny it nothing. The dress was new with tags, but Red Pony prices are pretty reasonable, so my heart's desire was, for once, perfectly accessible. Ahhh, if only it was always so easy! *cough* Valentino Rockstuds *cough*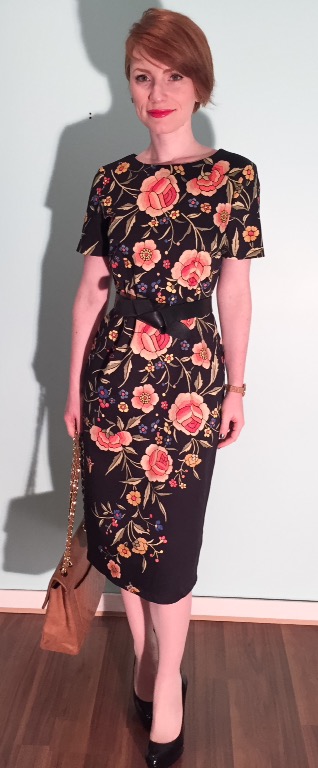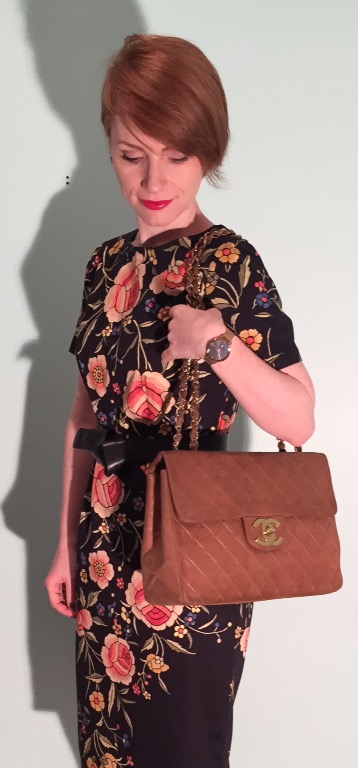 A quick review: the dress is from ASOS, and the quality is on pair with my other ASOS dress. Which is to say, the quality is Zara-like. The cotton fabric feels okay if perhaps a little bit stiff, but there is no lining and no pockets. The sizing is disappointingly inconsistent. This dress is a US size 8 which, unlike my other ASOS dress, is definitely at least one size too large all around. I bought the dress with the intention of having it altered to fit, but after wearing it once, I have postponed my plans. The sizing issue is most prominent in the waist, but there it is easily remedied with the use of a belt. The loose fit through the hips doesn't bother me as much; the dress would probably benefit visually from being slimmed down, but (from a comfort POV) I actually prefer it not to be too form-fitting on the bottom. The dress fits well in the shoulders and arms, which is nice, because I don't feel restricted when I'm working at my desk — an activity that takes up a good chunk of my day. Bottom line: I may eventually get the dress tailored, but I am in no rush for now. I'll wear it again, once or twice, and then decide.
As for the rest of the outfit, I've learned that dark florals really pop when paired with non-black toppers. Luckily, I have a few of those in my closet. This mustard/marigold jacket is a good choice; the cut complements the silhouette of the dress well, and the colour picks up on the floral pattern, brightening things up. I chose a very plain (black) belt this time, but I am excited to play around with some more adventurous accessory options next time.
All in all, this was one of my fave outfits of the month.