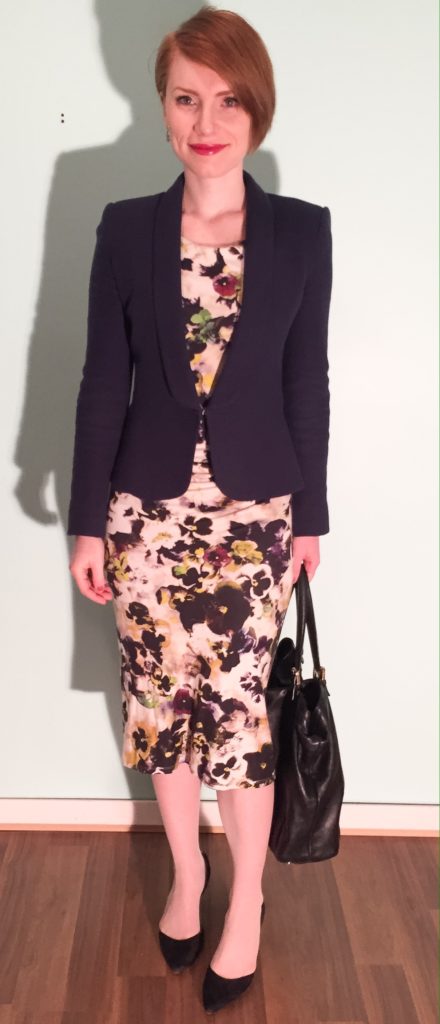 It is surely no secret that I love florals, but not all are created equal. In my hierarchy of favourite flowers in print form, pansies are pretty high on the list. They're so lively and colourful. Needless to say, I was immediately drawn to this Paul Smith dress; there is no mistaking the flowers on it, although the print itself is somewhat abstract. As much as I love pansies, that is a good thing; it takes the dress away from whimsical territory.
Here's a better look at it: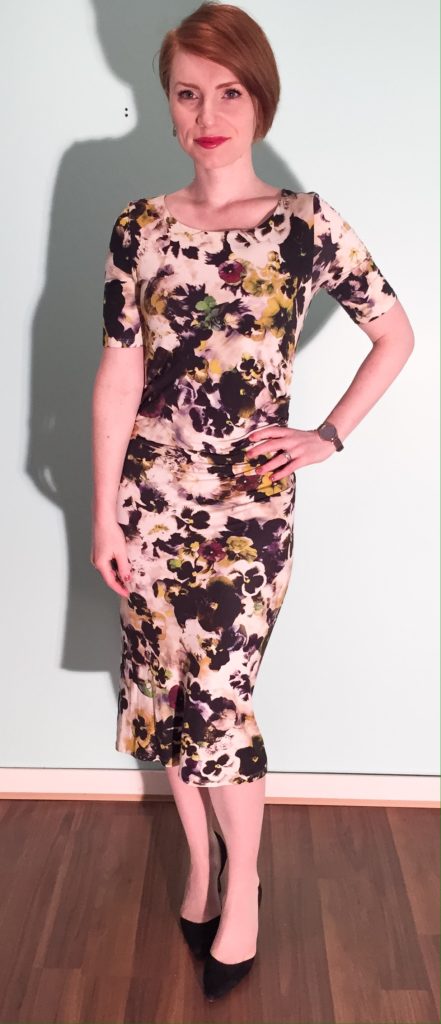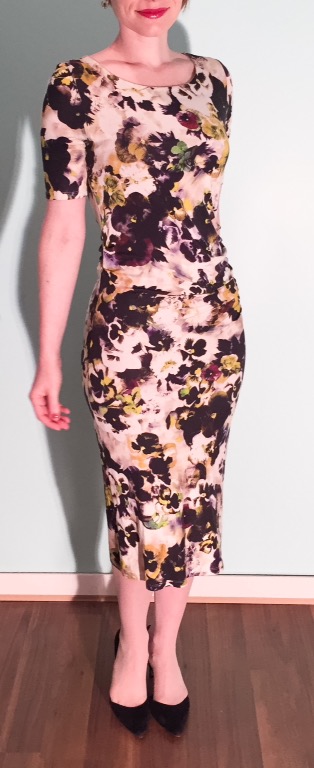 The dress is made from that uber-soft jersey that drapes nicely without clinging to jiggly bits. It feels like pyjamas, which is always a nice feature in a work dress. I am crazy about midi dresses at the moment (in case you couldn't tell from my recent posts), and I like that this one has a slim silhouette on the bottom half to keep things from getting too dowdy. The sleeves are also a nice touch, since it means that (a) I can wear a topper without getting all bunched up in the arms; and (b) I can take off my topper in my office without worries.
For work purposes, I typically need to add a blazer to my dresses and I picked this Zara one to accentuate my waist. The slightly flared peplum is lovely, and the waist sits just right for a dress pairing like this. As I had to attend a client event in this outfit, I kept the accessories very understated, but I am looking forward to exploring the colour mixing possibilities of this dress.