As I mentioned in my original post, this skirt was one of my favourite pieces from this year's clothing swap. And here it is, in its inaugural outfit. I knew right off the bat that I wanted to pair this skirt with this marigold yellow blazer and, indeed, they are a great match. This is the kind of heat-to-toe Anthro look I can get behind; the twee factor is very low here. Midi length everything is my jam at the moment, and I have all the more reason to love this skirt because it is soft, stretchy and comfortable as pyjamas. The material moulds nicely to the body but has sufficient weight to it that it doesn't highlight every lump and bump. Win-win.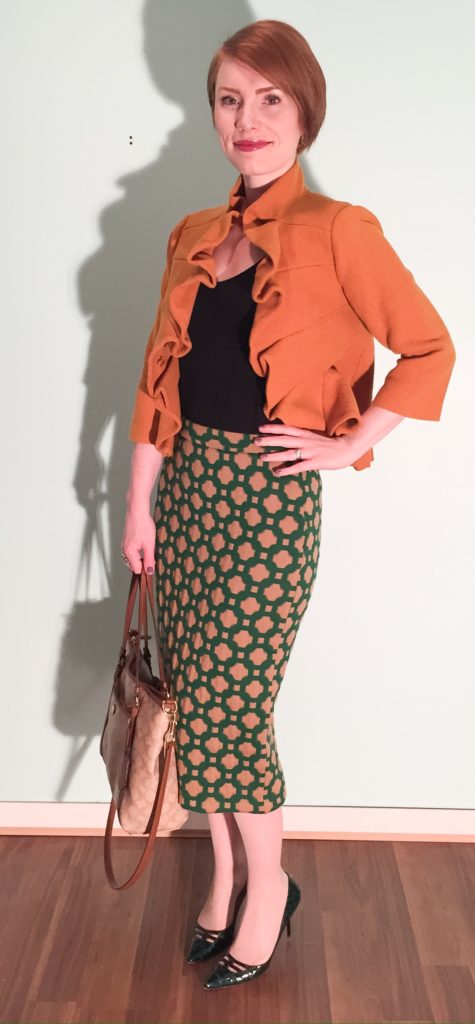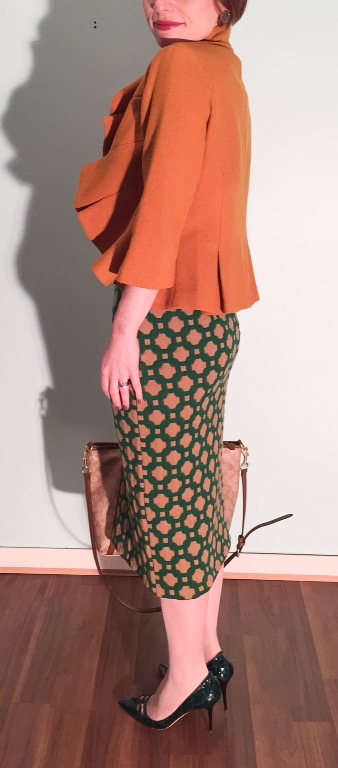 I don't often wear bright green, but when I do, I double down.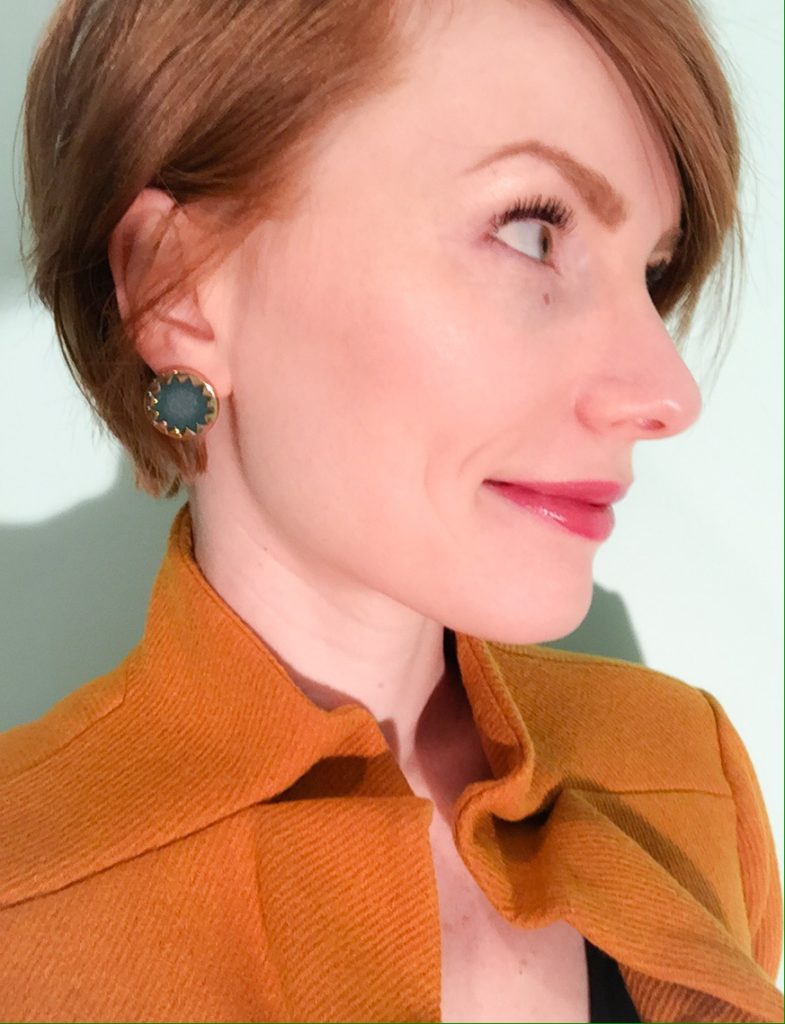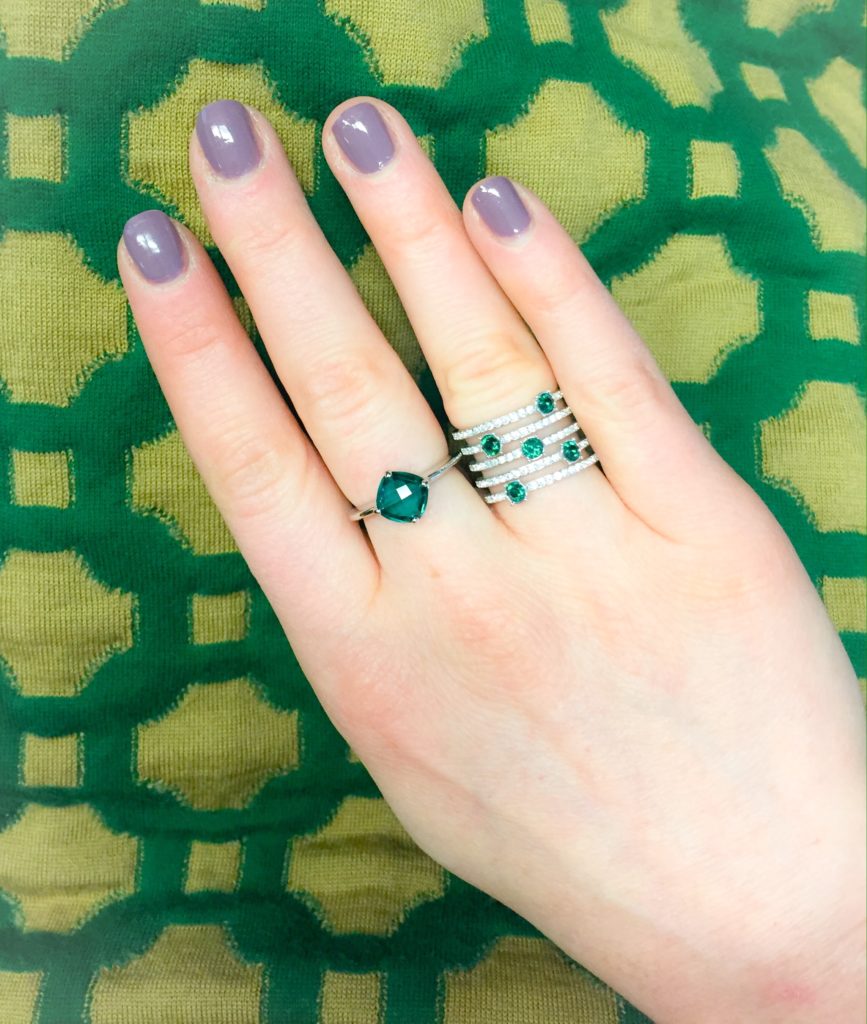 I was initially going to wear black accessories with this outfit (shoe & bag) but decided to save those for the next outing of this skirt; instead, I went with my go-to neutral bag these days, the monogram canvas Coach tote. Again, I wish it was plain beige or camel as opposed to a print, but that's the only quibble I have with it. The colour is very versatile (it helps that the print is pretty faint) and the material feels pretty indestructible, which is always nice in a work bag. The shoes look almost black, but are in fact a green/black leopard print. They are as awesome as they sound, but I rarely wear them — because I'm hardly in green. Hopefully, I can start to remedy that now. You might say that this skirt came to me at a perfect time.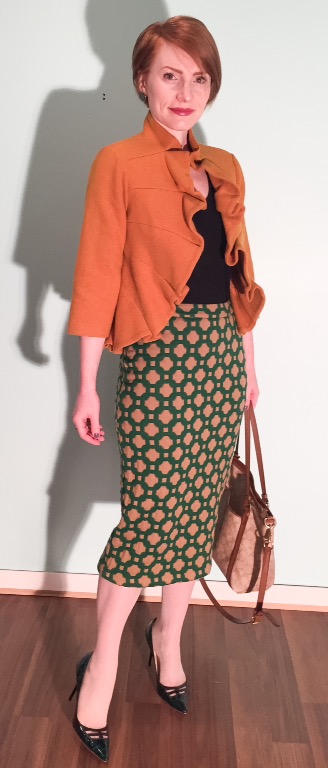 As a bonus, here's another take on the skirt — I wore this to the office (leather? gasp!) on a stat holiday when no one was around to be scandalized: