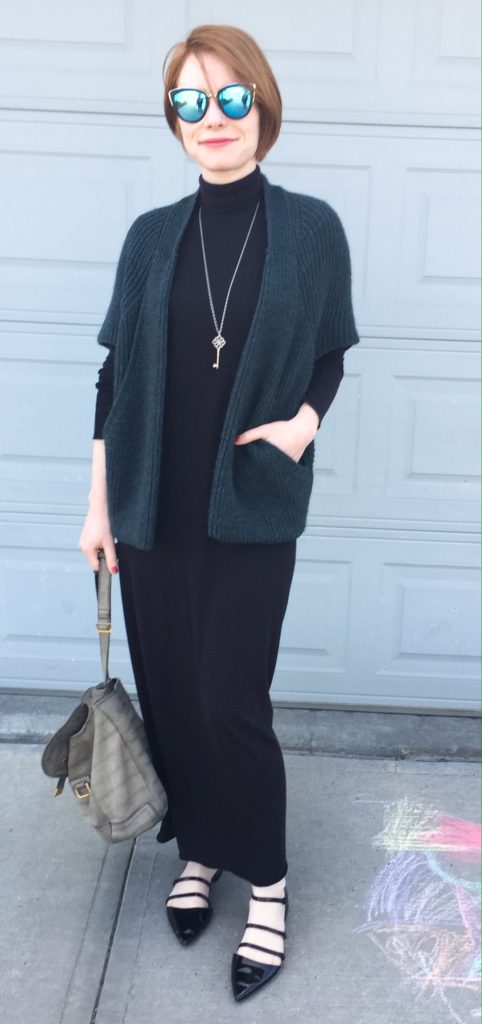 I mean, this is probably more "shapeless" than "slouchy" but the latter sounds better somehow, so let's go with it. Because, boy, I love this outfit a lot. Is it gauche of me to say that, as the person responsible for said outfit? I don't know, but I stand by my pronouncement: this outfit is awesome.
Awesome to wear, at any rate.
Which raises the question: is the awesomeness of an outfit measured by how it feels to wear it, or by how it looks? Since I wasn't wearing this particular outfit at the office, I'm going to vote for #1 … even if, as a blogger, I probably should pay more attention to #2.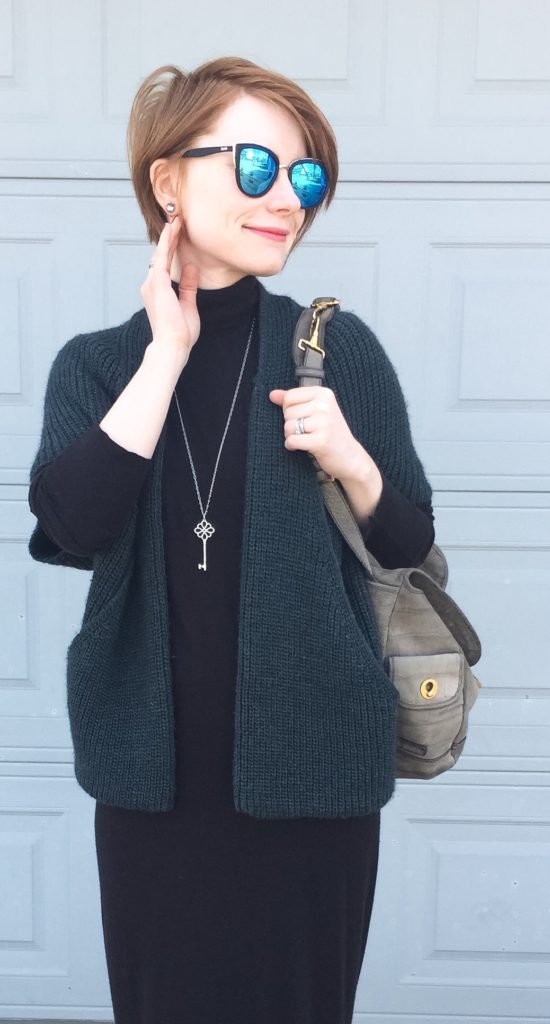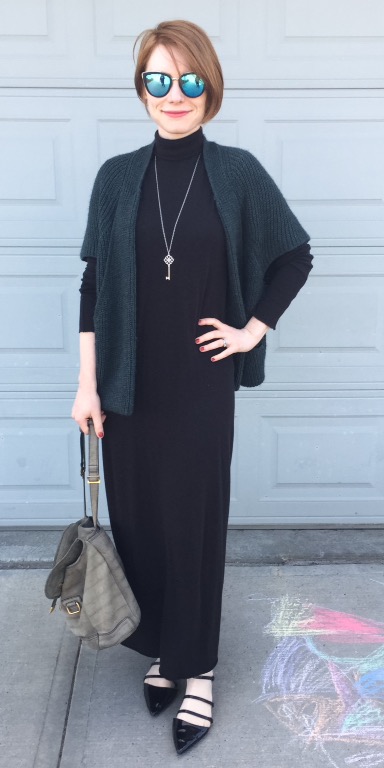 Weird tangent aside, how about that outfit? The dress is by Rick Owens, which makes me feel extra cool even while looking like a garbage sack-wearing person because we all know that RO is impossibly cool, and some of that coolness is surely transferrable. The sweater is Elsamanda, which is a brand that sounds vaguely familiar to me though I can't put my finger on why. Previously spotted at Winners, perhaps? Google suggests that there is some connection with Anthro, but I am skeptical. The tag says "made in Italy" which is also a nice bonus. Also nice? The colour. I love it. I love me a chunky knit too; it's one of the few things I miss when the summer comes. Luckily, in Edmonton, I can count on chunky-knit-appropriate weather for a little while longer. Hashtag: always looking for that silver lining.