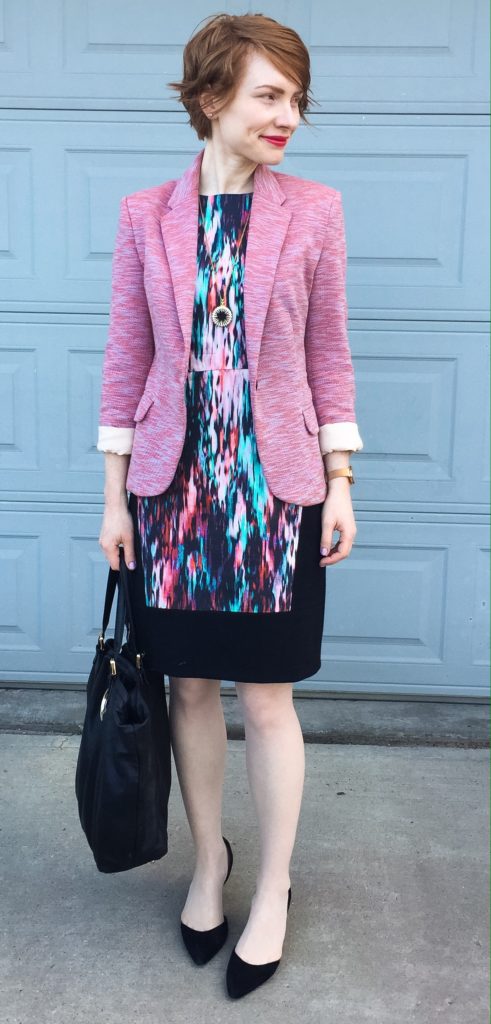 It's the "difficult blazer" again! Admittedly, it works pretty well with this dress because of the colour palette. It IS, however, a lot of print, if you take into account the subtle heathering pattern on the blazer. Nonetheless, there is enough black in here to balance it all out. When in doubt, add black. That's my motto. Or, at least, one of them. It's hard to commit to just one, you know?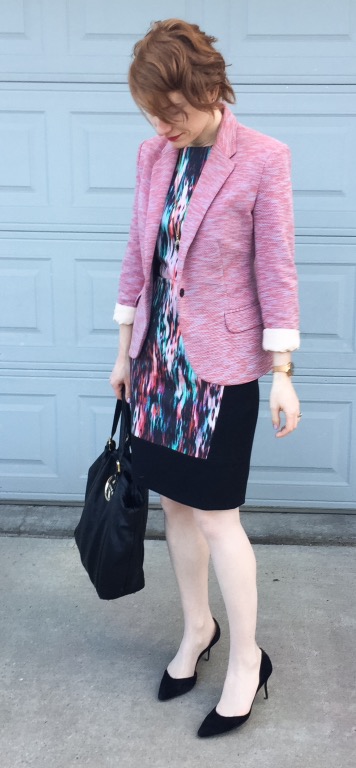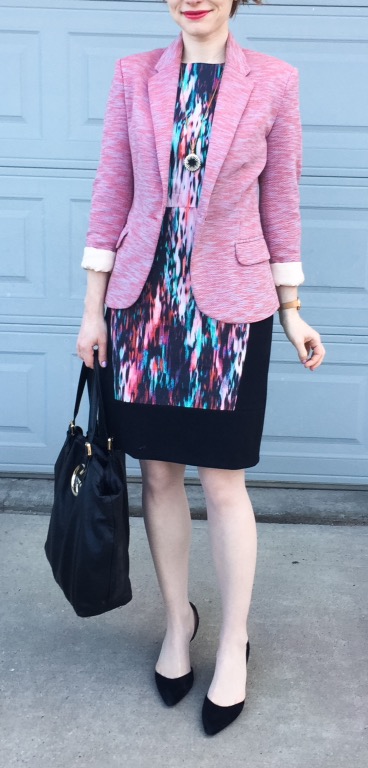 I am still not convinced that this blazer is a wardrobe star, but I will admit that it's pretty comfy. The dress is also stretchy, and therefore comfy, which is as good as it gets for an office outfit. Spending 8 hours in a chair in front of my computer really calls for all the comfort I can get. It also probably limits my ability to reach new sartorial heights but … ah well.
In completely unrelated news, Rimmel has decided to suddenly discontinue my beloved Color Rush line of lip crayons. To say that I am devastated is not a huge exaggeration. I have been using these almost exclusively for at least 2-3 years, and nothing else I've tried from time to time has even come close to comparing in terms of the quality-cost equation. So I need your help. Tell me your favourite lip products, but please keep in mind: (i) drugstore brands preferred; (ii) lip crayons or similar, not lip glosses; (iii) the cheaper the better. And go!