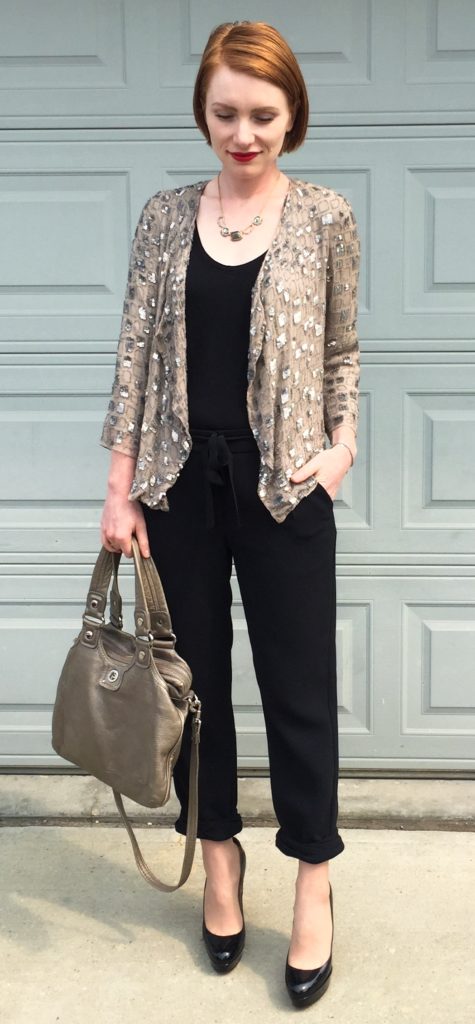 A sequin jacket is a bit over-the-top for an average day in the life of Adina. On the other hand, a birthday is a once-a-year kind of deal, which justifies all the sequins, no? This is what I told myself, anyway. For my birthday dinner this year (which, full disclosure, happened on a Monday at 5 PM, lest you think my life is all glamorous and stuff), I pulled out my new-to-me Parker jacket AND the Loubs. Hey, I love any excuse to get a little fancy.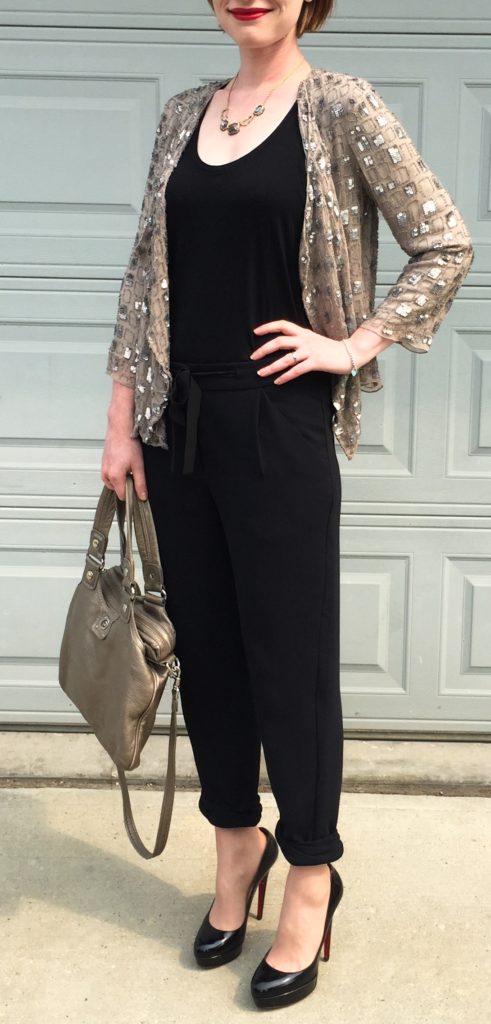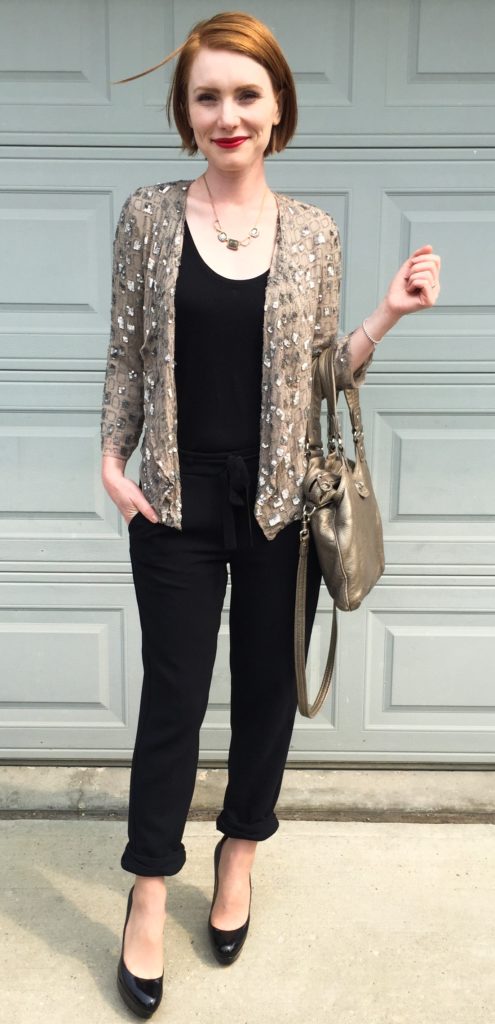 So as not to let things get too out of hand, I kept everything simple with a decidedly non-fancy "column of black" consisting of an old Gap tank top and my favourite new (to me) Aritzia joggers. It's a formula that works both for the office and for casual (or fancy) occasions. Which reminds me: I need to put it back into my work rotation.
Everything but the bag and necklace was thrifted; the bag was an eBay score, which means 90% of the outfit was pre-loved. Not a bad showing, and more proof — if proof was still needed — that a well-stocked thrift store is a woman`s best friend. Sequins and all.