I mean, obviously, that is a slight exaggeration, but c'mon – how lovely is this skirt?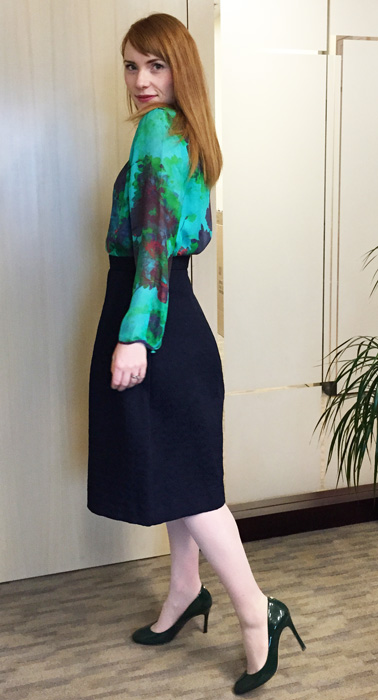 I used to be a die-hard pencil skirt fan, but after returning to work from my last mat leave that started to change. I think a big part of the reason is that, unless a pencil skirt fits perfectly, it can be such a fussy garment. My weight has fluctuated quite a bit in the last 6 months and, well, you can start to understand my frustration with the old standby silhouette. Enter this Zara number. I'll be honest: I paid way too much money for it (full retail price!) … aaaand I have no regrets. It's incredibly flattering, notwithstanding the high waist and the past-the-knee hemline. It has a lovely, almost bell-like shape, but without any extra pouf around the mid-section (on the contrary). It is, quite simply, a skirt I could wear every week. And I plan on doing just that.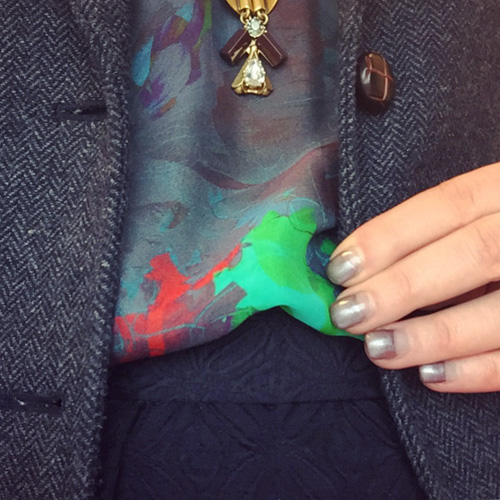 I was a little concerned at first about how the skirt would work with blazers given its silhouette (high waist, midi length, full skirt), but I think I've hit on a good pairing. This J. Crew Factory tweed blazer nips in at the waist just enough to give the outfit some structure and help me avoid looking like I'm wearing a sack. Agreed? .