Happy Friday, friends! How is January treating you? If you're like me (and live in an equally cold climate), you are probably heartily sick of winter by now. All I want to buy right now are summer clothes. Pretty, pretty, summery summer clothes. Yeah, I'm really sick of winter.
Erin Fetherstone Dress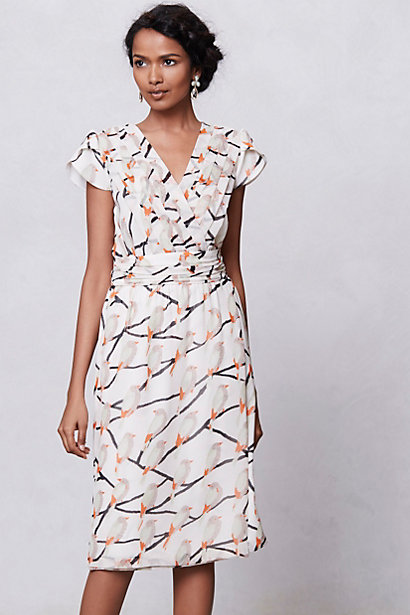 Found this dress when I was looking up "bird dress" on eBay. I am, um, a little bit obsessed with bird prints at the moment. And how pretty is this one? I'm patiently waiting to find it for a good price, but if this winter doesn't let up soon, I may crack and splurge instead.
Anthropologie Heartstamped Skirt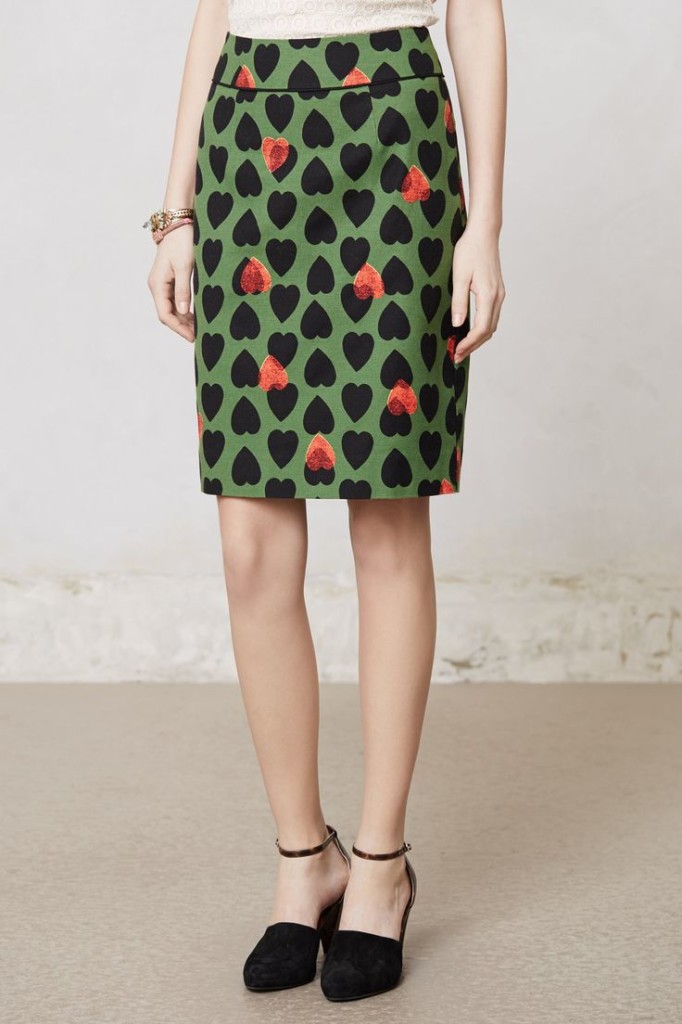 Also randomly found this on eBay and fell for its ridiculous adorableness. It's probably waaaay too twee in real life, but I would be seriously tempted to make it work, somehow, anyway. Talk me out of it, peeps!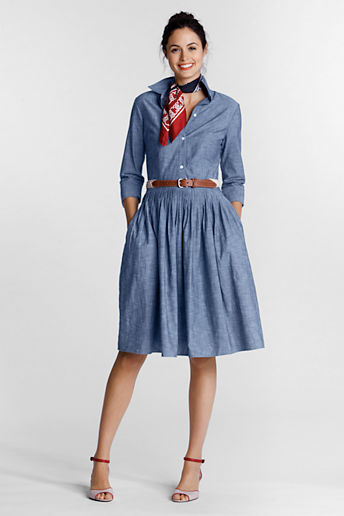 So, Lands End has the cutest models that can make any old rag look like a great idea. Take this chambray shirt dress; "old rag" might be a bit overstating it, but tell me honestly – what are the chances it would look this cute and twirly in real life? On me? Pretending for a second that it would, I would wear the heck out of it in the summer.
J. Crew Downtown Field Jacket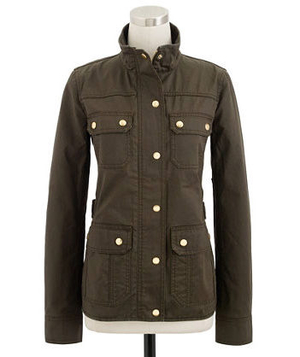 Okay, this doesn't exactly scream "summer", but it would be a great spring coat, and I need one. I think it would work great with my casual dresses and skirts, as well as jeans, which would be a bonus. Not a bonus? The price. Sigh.
Sam Edelman Sophie Sandals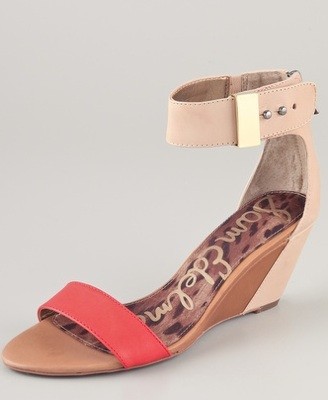 Little known fact about me: although I have a lot of shoes (a LOT!), I don't have many sandals. Part of that has to do with the fact that I hate showing my feet (or, rather, I hate feet, period). Part of it … I don't know. I just don't have a lot of sandals, ok? I really want to try the whole colorblock trend, like this version. Bonus: ankle cuff.
Have a great weekend!