What I Wore: Grocery Shopping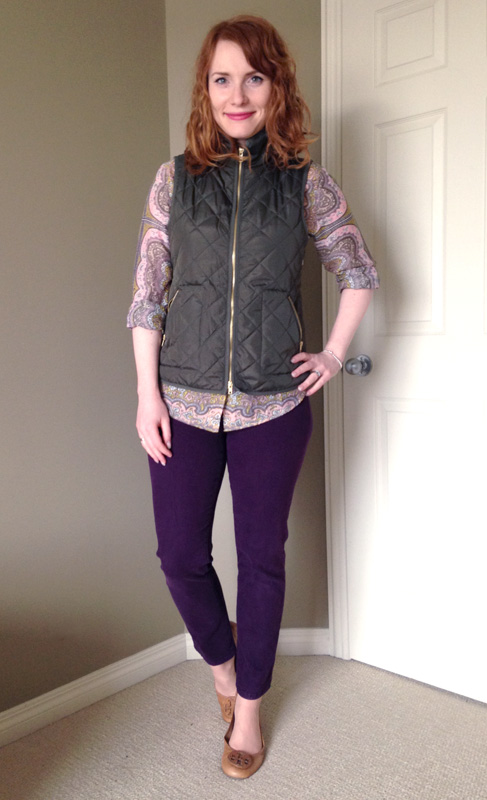 Kids, this is what happens when you sleep on wet hair. Just don't.
Moving on to the outfit, this is formula dressing at its best better than average. Pick a shirt – any shirt – from my closet, throw the vest on top, don't forget pants, and done. It's practical, it's comfy, I could wear some version of this every day. Oh, my glamorous life. The missing exclamation mark is intentional, in case you're wondering.
I don't really have much more to add, so I'll pull the ole blogger manoeuvre and wrap up the post with a question: what's your easy outfit formula?
(And, hey, if you want to reciprocate, feel free to leave me your question(s) in the comments.)