What I Wore: Shopping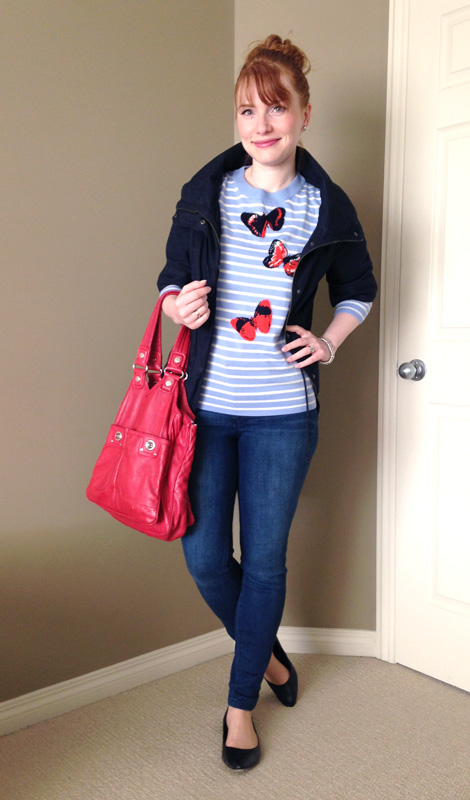 So, yes: this is my favourite sweater. You wouldn't know it from the frequency with which I wear it, because I'm one of those weird people who "saves" her nice clothes for "special occasions". Which, in my current life, happen about once a month. And only If my social calendar is unusually busy. I'm trying to stop this nonsense, so I wore this sweater on a random Tuesday to the outlet mall. Unfortunately, this is evidently not my lucky sweater; I hit up the Crew Factory store in hopes of finding my wishlist floral necklace … only to be told it had already hit the clearance rack and sold out. Insert sad face.
On the bright side, I was wearing my favourite sweater, and that's pretty good for a Tuesday. To further ease my disappointment, I bought this cute striped top at the Gap outlet.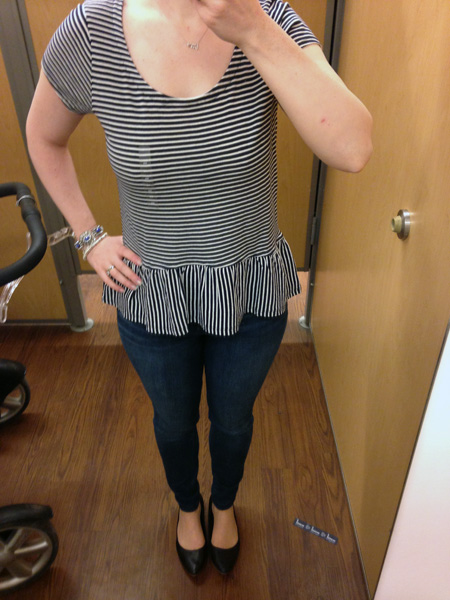 Do I need another striped top? What a silly question.
Of course I do.