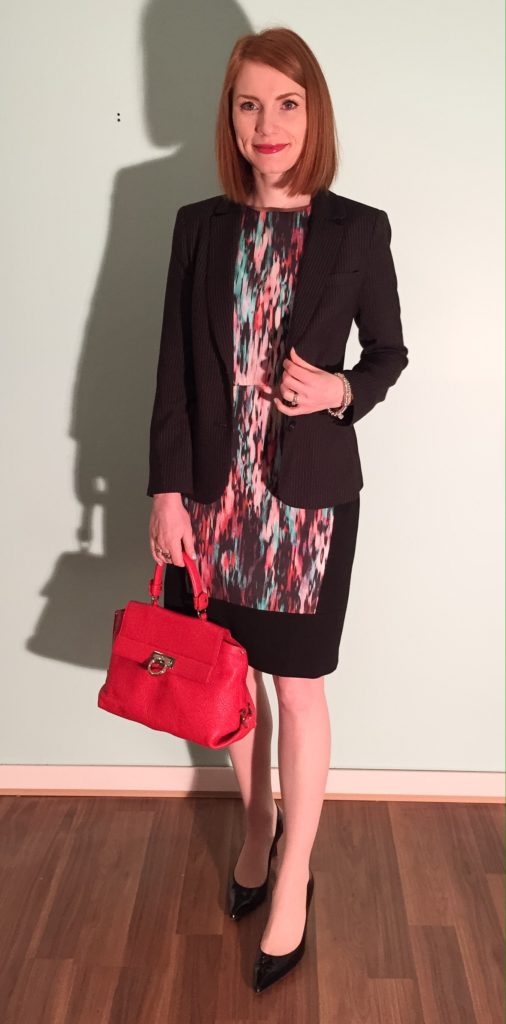 This Judith & Charles dress is one of my favourite pieces to wear when I need to look "business-y". It looks polished without being too staid, and bright without being cartoonish. In my line of work, I have to walk a fine line — having sufficient gravitas to be taken seriously, without appearing unapproachable or intimidating to the kind of clients with whom I usually work. I think (or hope) this dress helps me to do that. Although I have paired it with bright accessories for the office in the past, on this occasion I stuck with more conservative options. [I wore the red bag to work, but brought my large black tote to the off-site client meeting.] The pinstripe in the jacket added some subtle visual interest, but overall the effect was low key.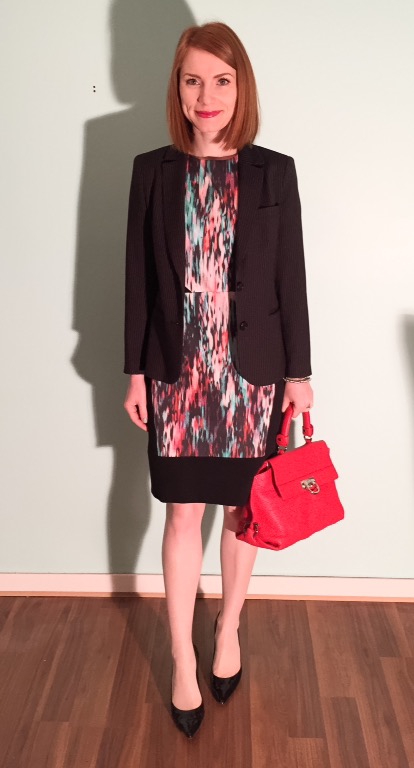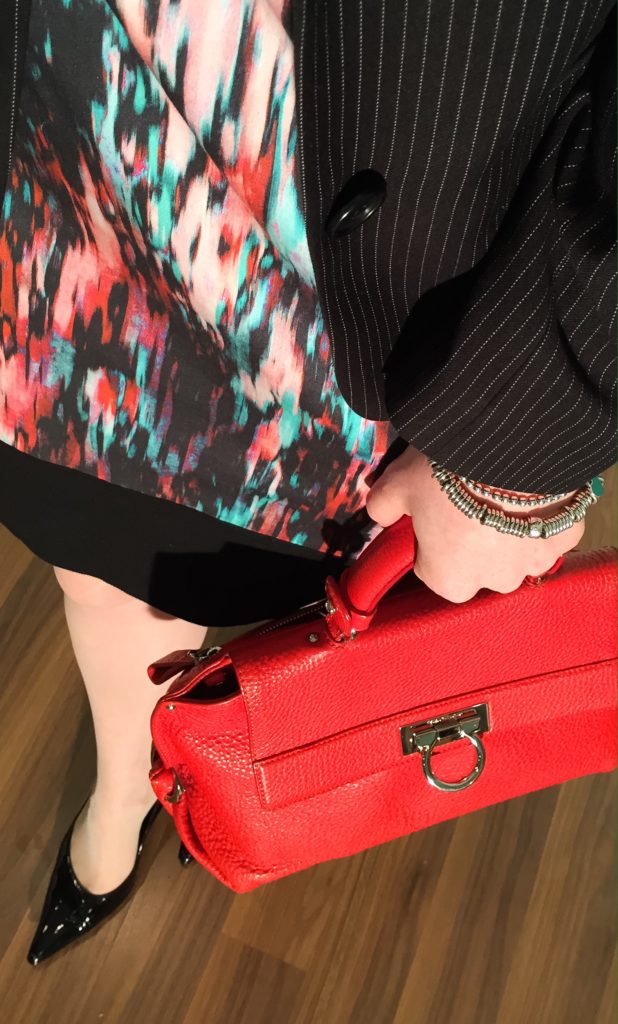 Outfits like this one are not necessarily my favourite, but needs must and all that, and I think it's worthwhile putting them on the blog from time to time for a dose of (unglamorous?) reality. I feel pretty fortunate to be able to wear things that are more "my style" most of the time; I would have way less fun with clothes if my work dress code did not align at all with my personal preferences.
On that note, I'm curious: does your work code allow you to wear things you like every day, or do you have to "sacrifice" your personal style to pratical considerations? If so, how does that impact your attitude to clothes generally? Also speaking of professional dress, I would love to hear your thoughts on this article.