What I Wore: Brunch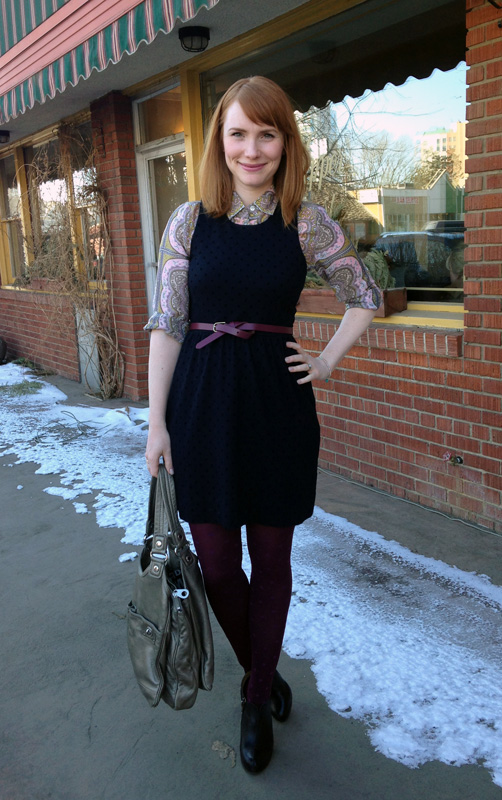 I like this outfit a lot, and I promised you would see it again, and here we are.
I also like this shirt a lot, despite the fact that it's paisley and pink, which sounds terrible but isn't. And I like this pairing of pale pink and burgundy, which reinforces my belief that burgundy is the new black. Here's an indoor shot to get a better look at the colours.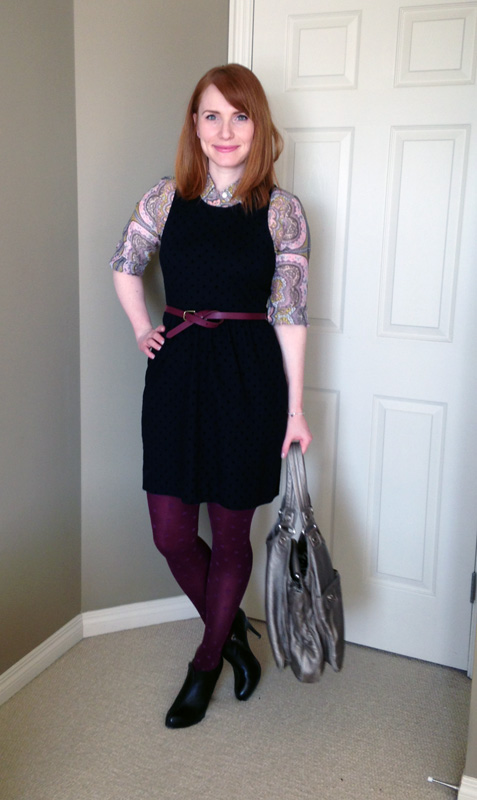 Also, polka dots. Lots and lots of polka dots.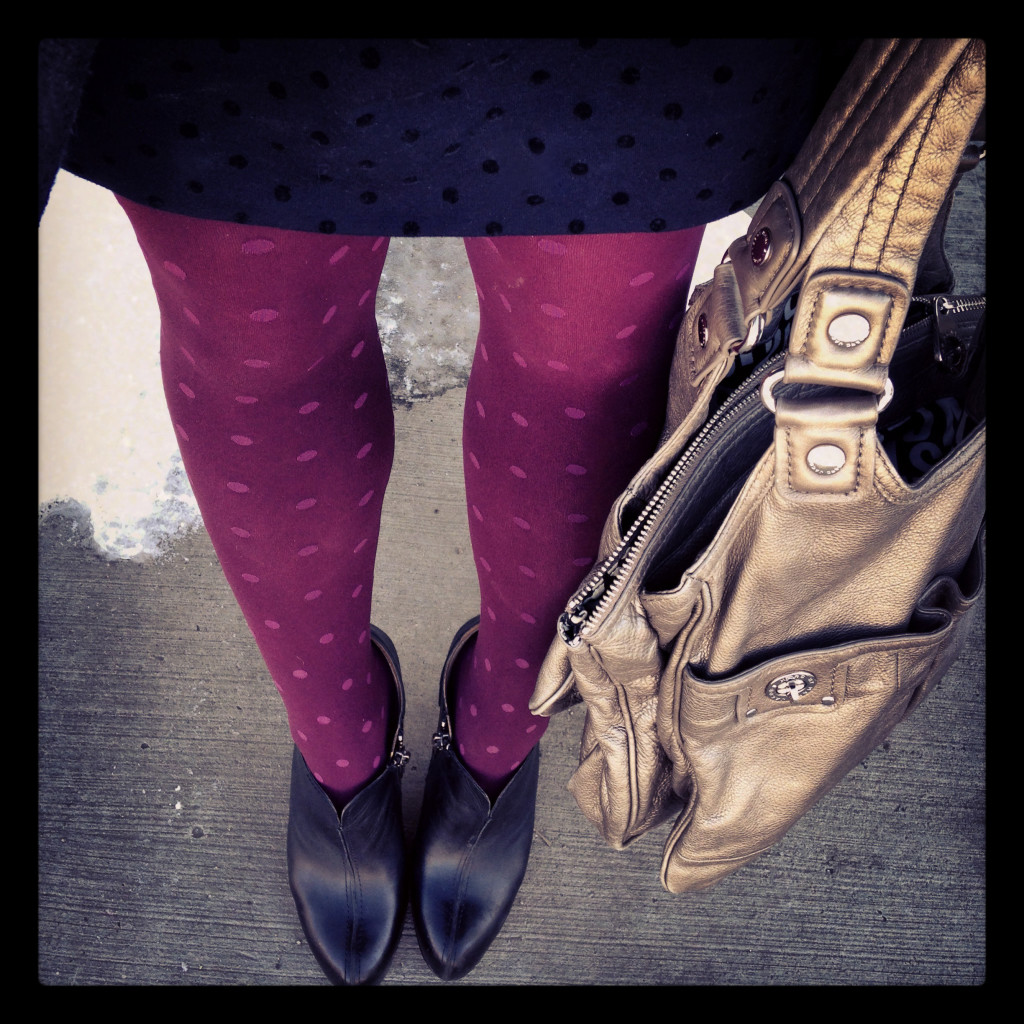 Oh, and sticky toddler fingers on my dress. Of course.