What I Wore: Woeful Saturday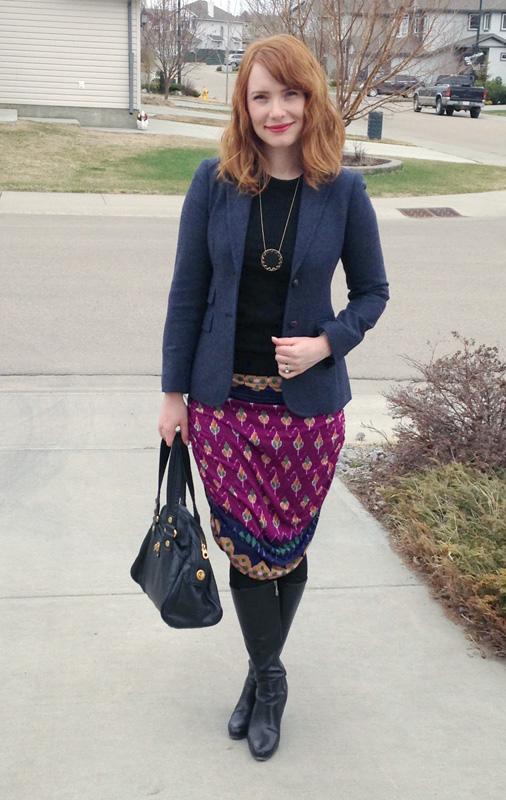 I wanted to call this "Professorial Boho" because, in my head, all professors wear tweed, all the time. It just comes with the territory, doesn't it? (Along with elbow patches, tortoiseshell rim glasses, and black turtlenecks. It is known.) But I am willing to concede that this might not, in fact, be the case aaaaalways and rather than confuse you, I changed the title. Which is really neither here nor there. Ahem.
This was not the outfit I had in mind when I started getting dressed, but I really liked how it turned out. I'm a big fan of the cut of this J. Crew Factory blazer, which manages to fit my chest without making me look like a rectangular box. That's nice, isn't it? Of course, I ended up being over-dressed for the occasion (a Saturday morning outing with the family, which quickly turned into a tragi-comedy of mishaps and minor meltdowns – so, only slightly more woeful than a regular Saturday chez nous), but as I always say: when the going gets tough, the tough dress up like they have somewhere better to go.
Close-up shot!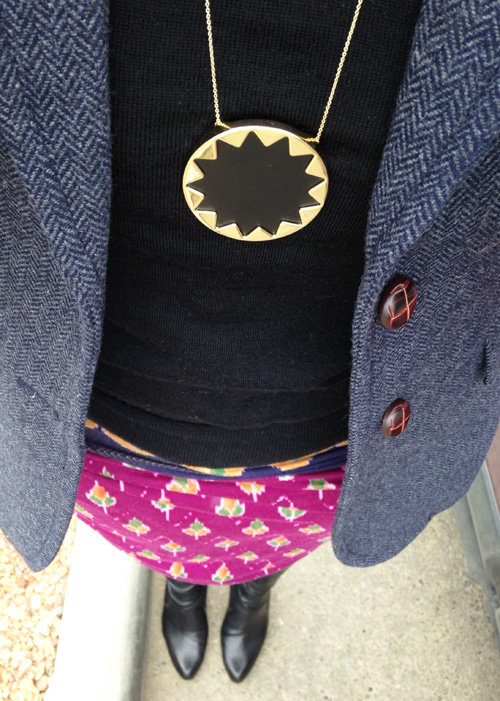 I swear that sweater looked clean when I picked it off the closet floor, and I don't recall doing an impromptu army crawl through a dust pit that day. Hmmm …