What I Wore: Family Visit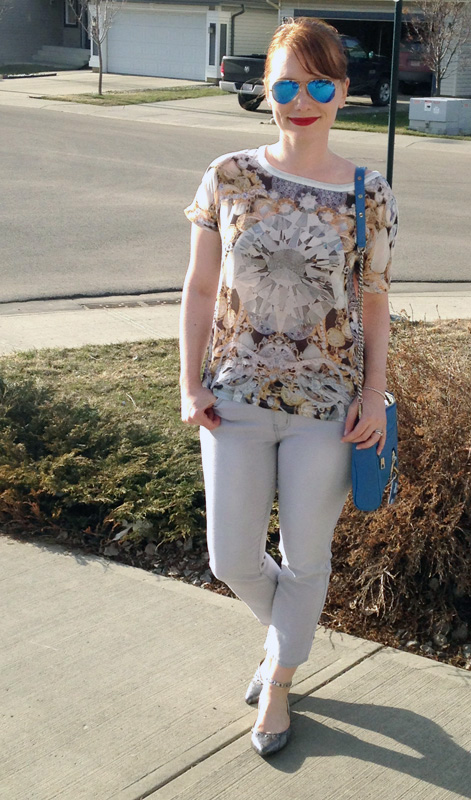 I pondered the white jeans dilemma for weeks, and came nowhere near an answer. The dilemma is this: I want to wear white jeans this summer; I really really should not attempt to wear white jeans, this summer or ever. I have 2 kids under 3, which means that (a) my clothes are never 100% clean, and act as beacons to all manner of stains and questionable substances, and (b) my hips have been through a lot recently, and deserve a kinder fate than being encased in white denim.
And yet.
I really want to wear white jeans this summer.
So a light grey pair will have to do. Compromises.
It was warm – positively summer-like – for about 5 minutes a few weeks ago, so I had to bust out this outfit. While the jeans were a somewhat thought-out purchase, the top … is another story. I mean, it had to have been a moment of hysterical blindness or something because – hello, early-2000s eye-searing pattern. Did I mention it's sheer-ish? On the bright side (and bright it is), it's the perfect weight for a hot day and has a cool hi-low thing happening. See: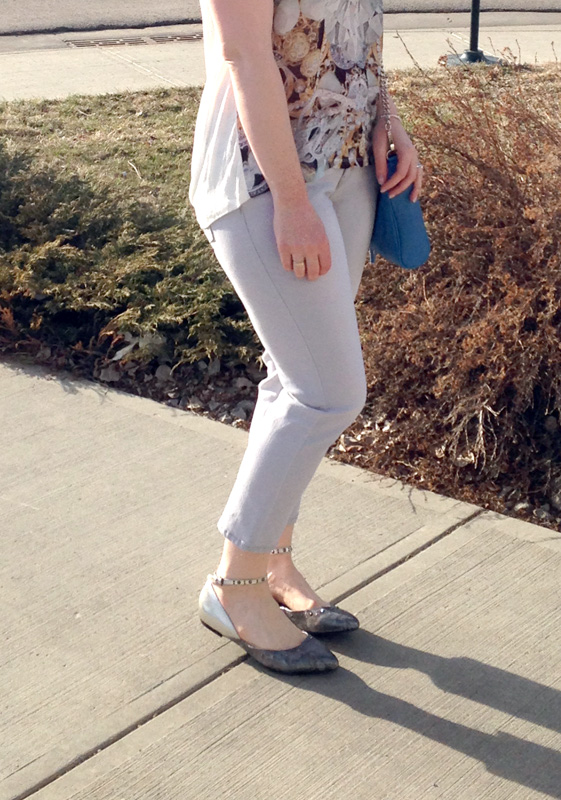 Also, it was $13 at Winners, so hey – it could be worse, you know.
Action shot!