What I Wore: Running After Kids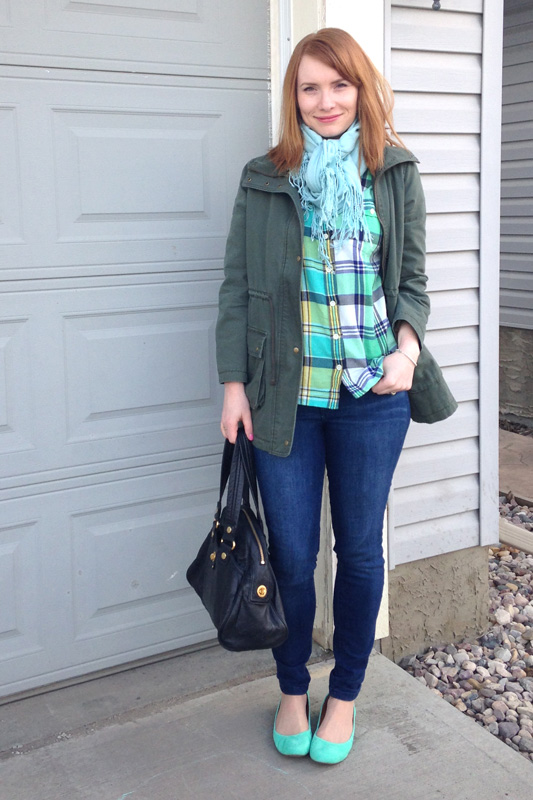 Ready for another dose of glamour reality? Feast your eyes on this fashion statement. In fairness to my flannel, it is perfectly suited for the tasks most frequently at hand: running after kids, deciphering toddler melodramas (which requires a primal-screams-to-English dictionary), and disposing of toxic substances. Some days – more than I'd like to admit here – I don't reach even this level of put-togetherness; it's sweats and a T-shirt that saw its glory days about 47 wash cycles ago.
But on this day, we were visiting the grandparents, so I not only upgraded to jeans and a button down, but I even wore a pair of "nice" flats. Visiting the grandparents is serious business. There is candy involved. And the kids usually get some treats too.