What I Wore: Car Shopping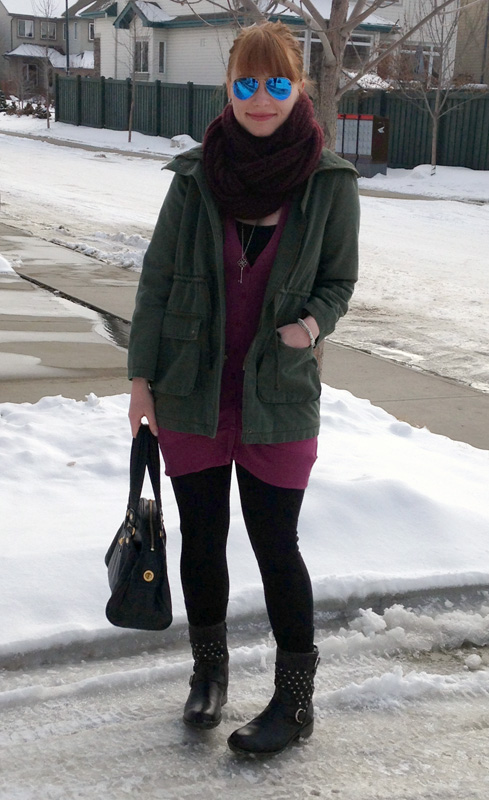 A few weeks ago, my husband and I decided that time had run out on Old Faithful – the car we bought from my dad right before we got married. I can't believe it's been 4 years already! Anyway, we're creatures of habit, so off we went to the same dealership that originally sold Old Faithful to my dad, along with 3 of its subsequent siblings. (Yeah, my dad is a creature of habit too.) Previously, I'd been car shopping exactly zero times, so I didn't exactly know how to dress to best express my message. That message: don't upsell me, I'm not gullible. I still don't, but this is what I wore. You can't go wrong with killer boots, am I right?
And yes, I wore leggings as pants. If that doesn't say "I mean business", I don't know what does.
Also, my kid is still cute. Check it: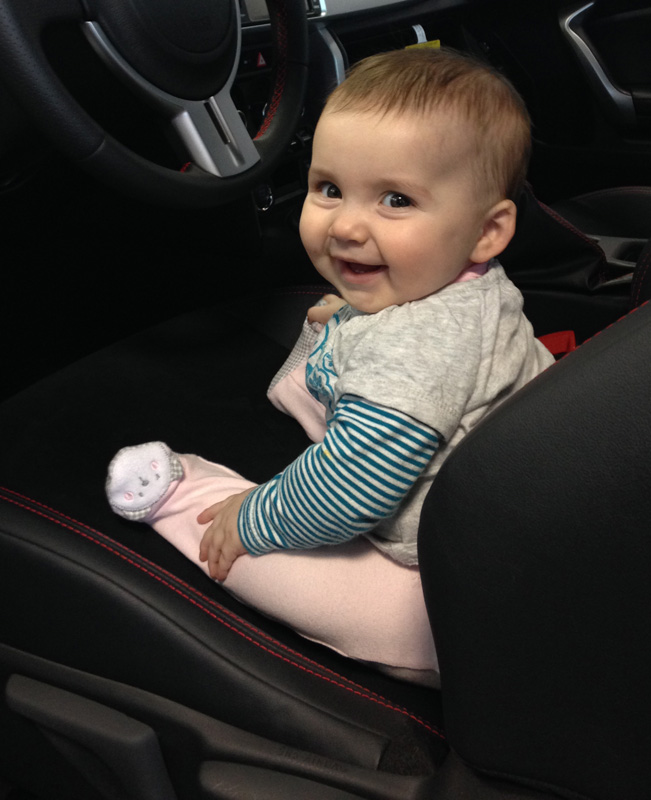 That's all she wrote.