What I Wore: Here and There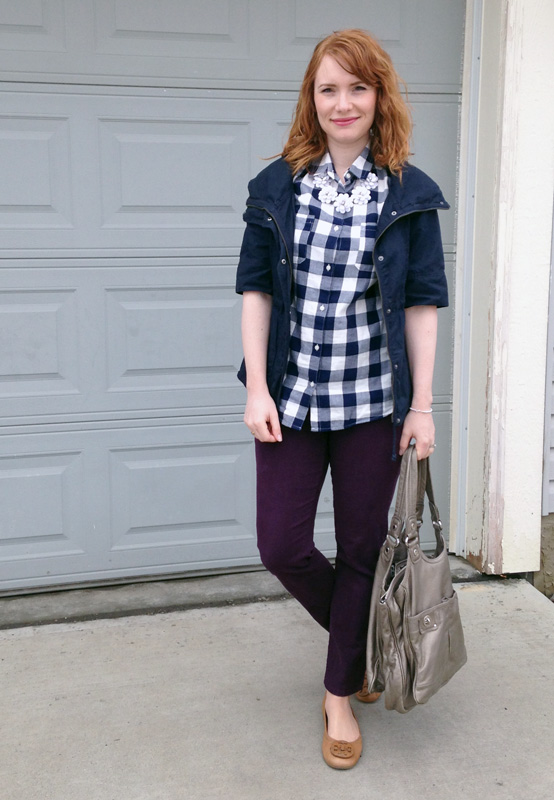 It seems to be all the rage nowadays to call yourself an introvert, but the sucky thing about actually being an introvert is that, some days, you just want to crawl into a hole and hibernate for a couple of decades. And the mostly-awesome-but-sometimes-enormously-exhausting thing about kids is that, well, they're always there. And they need you to be there too. Physically and mentally. I am luckier than most when it comes to child care, but even so, some days … I'm really, really tired. And I really, really wish that life came with a pause-and-be-hermit button.
What does that have to do with my outfit? Well, I still need to get dressed on those days, and sometimes I make an effort, and I end up with an outfit that looks like I made an effort. Other days, I end up with an outfit that … doesn't. This was one of the latter. But: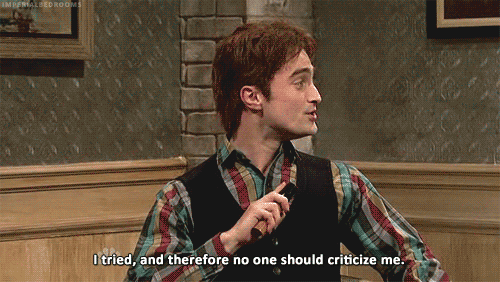 [I should probably embed this into every post.]
Sometimes, I also try for a do-over. Like so: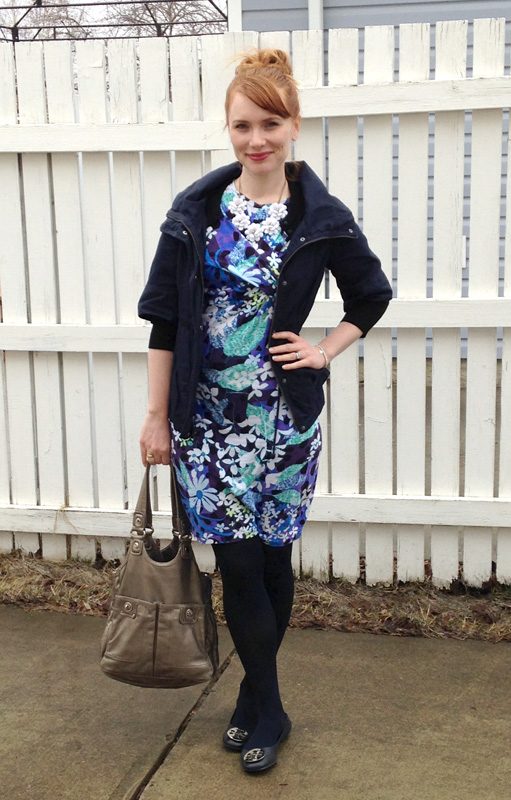 When you hit on a combination that works (more or less), it's nice to have the option to be lazy and just tweak a few things here and there, as opposed to putting together a whole new outfit. Is this one an improvement on the original? Eh, let's call it a toss-up.