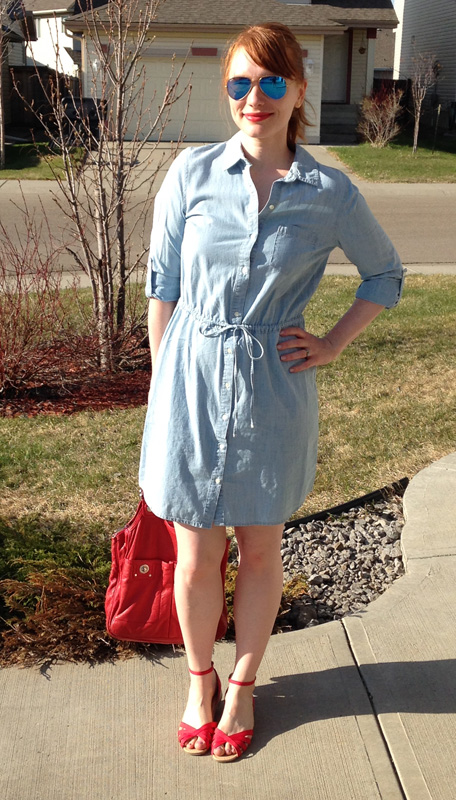 Behold: the finest in potato sack couture! But seriously, you guys – I love this dress. Like, marriage-material kind of love. Even though it makes me look like … well, a sack of potatoes. I'm not even gonna apologize for loving it. I love it that much. And it cost 14 whole dollars, which is a ridiculously low price to put on true love, but never change Old Navy, because in addition to run-on sentences I also love a cheap find.
So. Much. Love. You guys.
Blergh!
Ok, so all that aside, this is barely an outfit. Don't hate me, ok? It was a warm afternoon, and this dress beckoned, and then my new Gap Outlet sandals winked at me, and I just had to put this on and call it done. And I know I'm going to do it again, because I basically want to live in this dress all summer long.