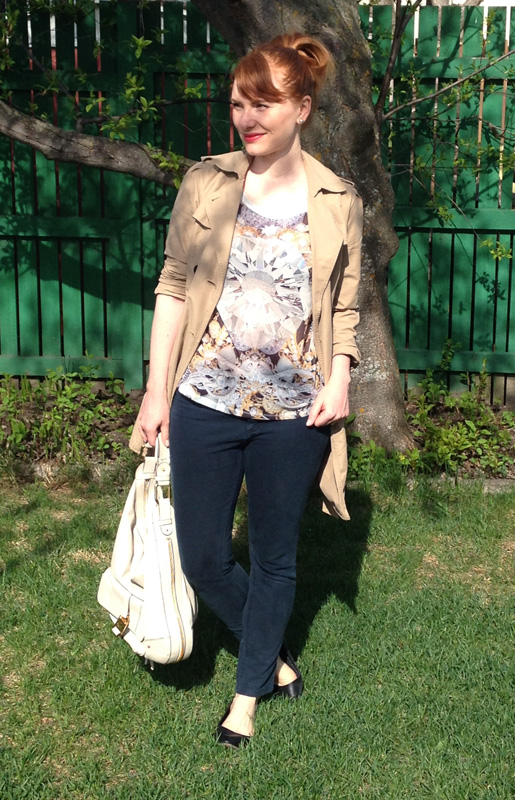 I was thinking the other day about just how much I end up squinting in my photos. I swear, you guys, I do have eyes! But they're very sensitive to light (wah wah) and when it's sunny here, it's capital-S sunny, which all adds up to the very finest Squinty Blue Steel. (Also, I would like to point out that I'm not purposefully trying to give Jon Hamm a run for his money in these pants. I have no idea what's happening here, but I don't approve. It may be time to retire these pants to strictly playground duty.)
I still hate my trench, and I still can't stop wearing it. Mary, Mary, quite contrary – hey, look at that!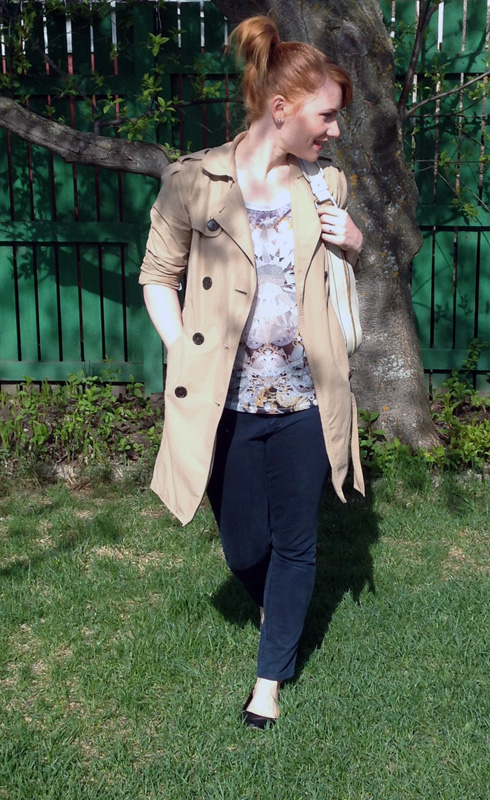 Pretties!
I love spring summer our indeterminate-warm-weather-season. It's probably going to snow tomorrow.