What I Wore: Monday Morning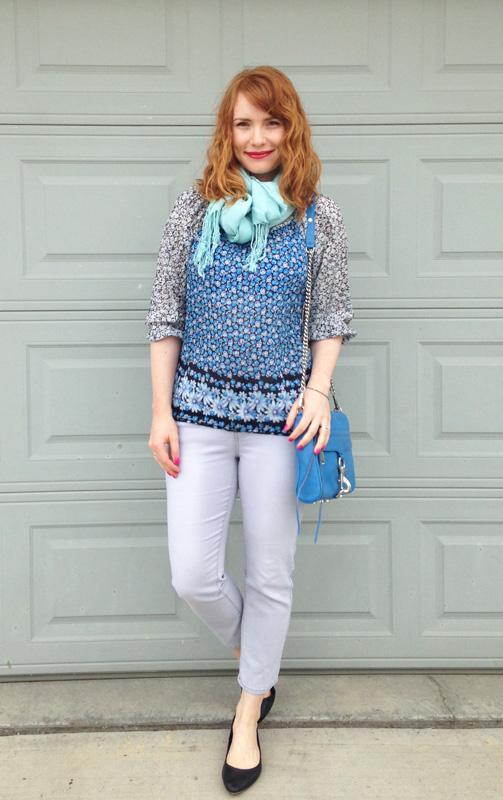 More new things! As you might have deduced, I'm currently in my Blue Period. (I'm not promising masterpieces every time, mind you. Even Picasso must have had his off days, and I'm no Picasso.) These jeans you've already seen before, and the Anthro blouse was a consignment impulse buy back in May that was supposed to make up for the fact I missed out on this top. It's … not really all that similar, but I'm digging it nonetheless. I'll be wearing it a lot this summer, I'm sure.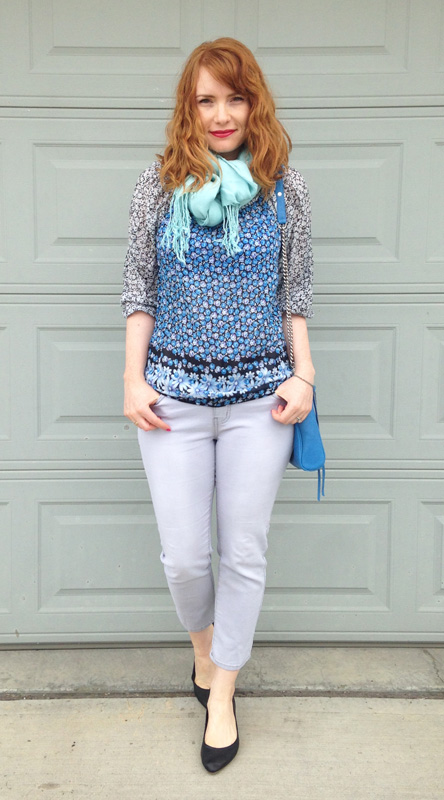 As soon as I get through a few more new things.