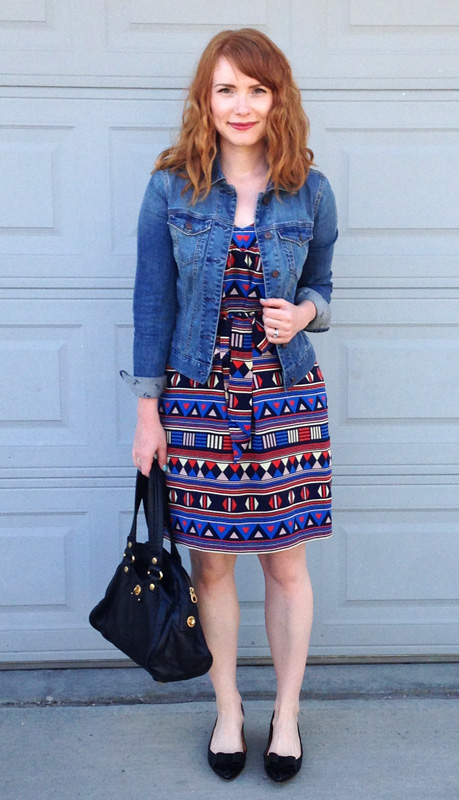 So, I almost passed on this dress. I walked out of the store and left it behind, because it wasn't on my monthly shopping list and I was trying to be good. Bwahaha! But seriously, how can anyone walk out on a $50 silk dress when it looks this cute? Impossible, I say. Apart from the fun geo print, and the lovely colours, this dress has a little backstory: it was from the Marc by Marc Jacobs 10th anniversary collection. Being the MbMJ fan that I am, that little tidbit tickled my collector's fancy. And here we are.
Seriously, how cute is it?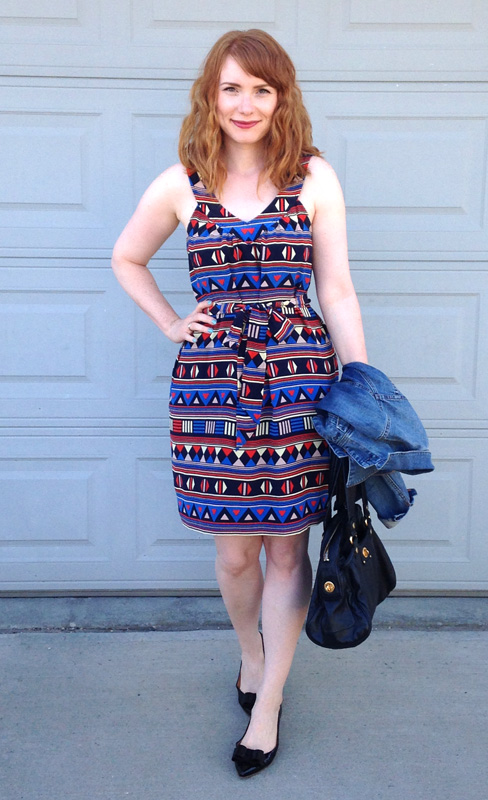 So cute. Is it a little "young" for a 34-year old? Ehhh … you might have a point. But! I feel like a 22-year old most days (and 13 the rest of the time), so I'm technically dressing for my inner lamb, not the outer mutton. Or, um, something like that. Cute dress, you guys! Can never pass up a cute dress.