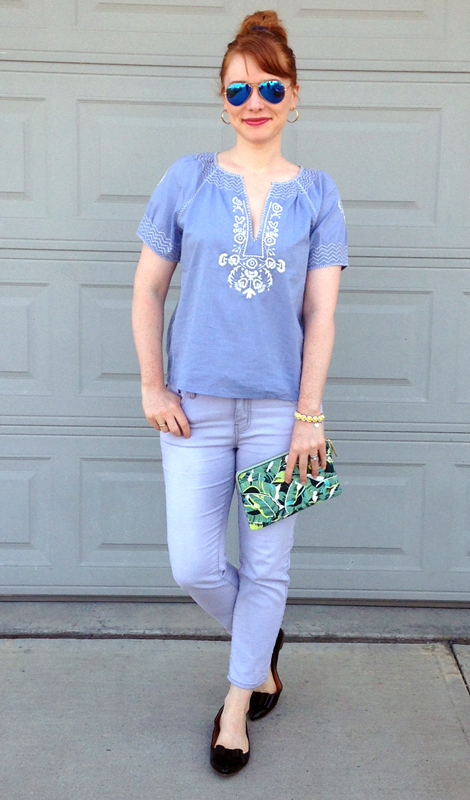 This outfit is all about 2 of my fave purchases of the month: that Gap clutch, and my J. Crew factory top. So what if they don't really go together? My love is the glue that holds it all together.
Bwahahahaha.
Ok, I'm back. I felt very summery in this outfit, even though my shoe choice kinda dampens the vibe. I even dug out my ancient hoop earrings (Banana Republic circa last decade), which always scream "summer" to me for some reason. Here's a closer look at my other joolz: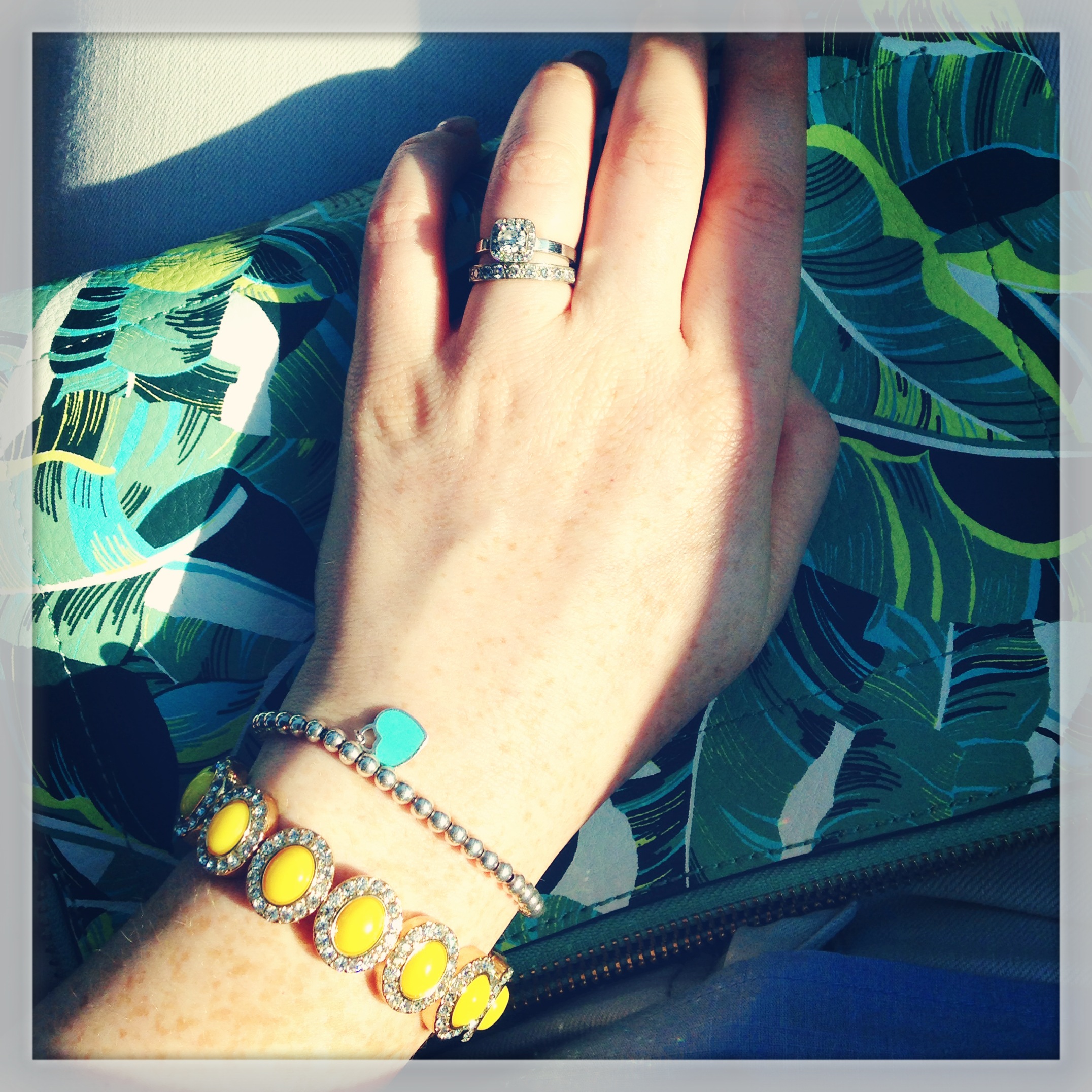 Yellow is kind of an underrated accent colour, no? But I really dig it with blue. And grey. I assure you that, weirdly lit photos aside, my jeans are actually grey, not light blue.