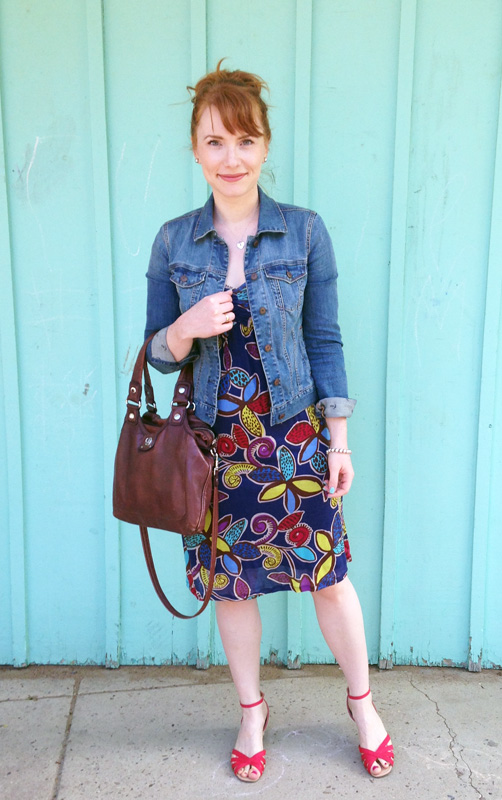 This is not a brand new piece, but it's … newish. New-adjacent. It's a bright, cheerful dress, which is basically the opposite of my current mood. Dressing as an antidote to The Funk? Sure, why not.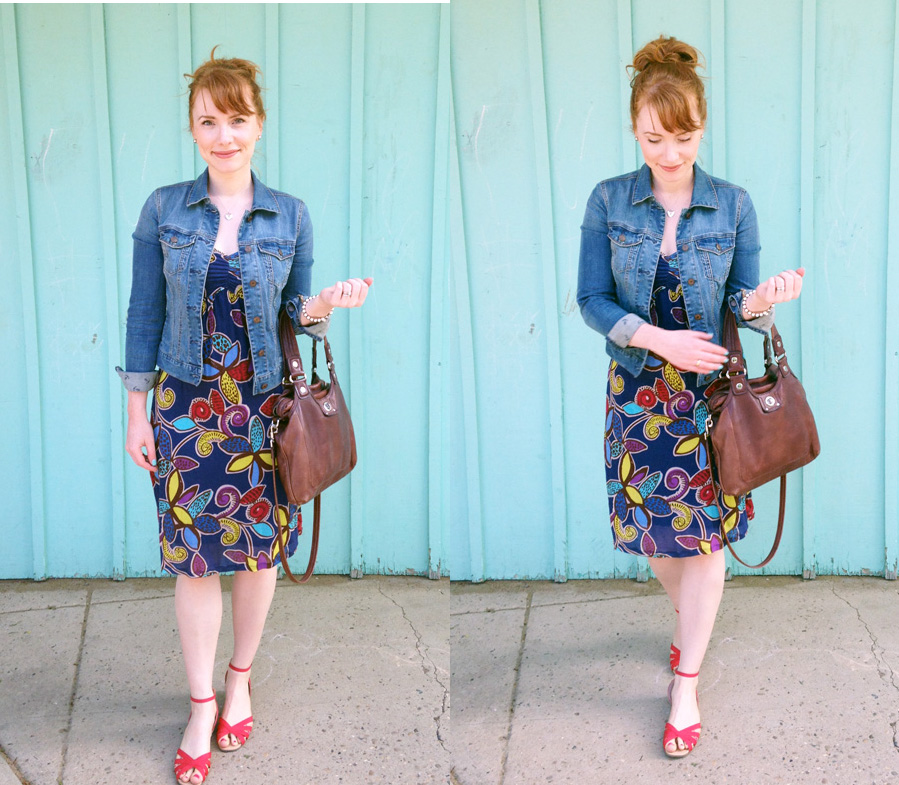 But, wait! The bag is new! My long-awaited Mag bag. She was everything I'd hoped for … and a disappointment. Style- and function-wise, she is perfect.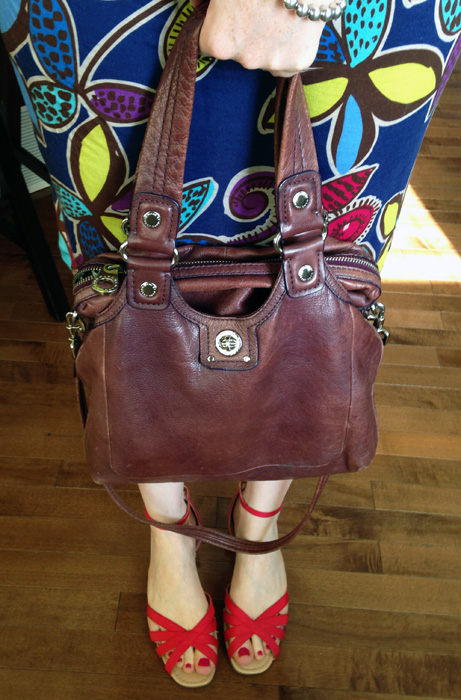 Honestly, if you're looking for a casual bag that still looks put together, this is it: a hobo/satchel/cross-body hybrid of perfect dimensions. My disappointment stems from the condition of my particular bag. I knew she wasn't in perfect condition from the eBay listing, but I had irrationally hoped for better. I don't mind the general patina (as my husband says, it adds character to a good bag), but I'm really sad that the original burgundy colour has worn off to a reddish brown. Sigh.
So ends my Mag bag saga … for now.
Happy July 4th to my American readers! And TGIF to the rest of ya!