What I Wore: Weekend Playdate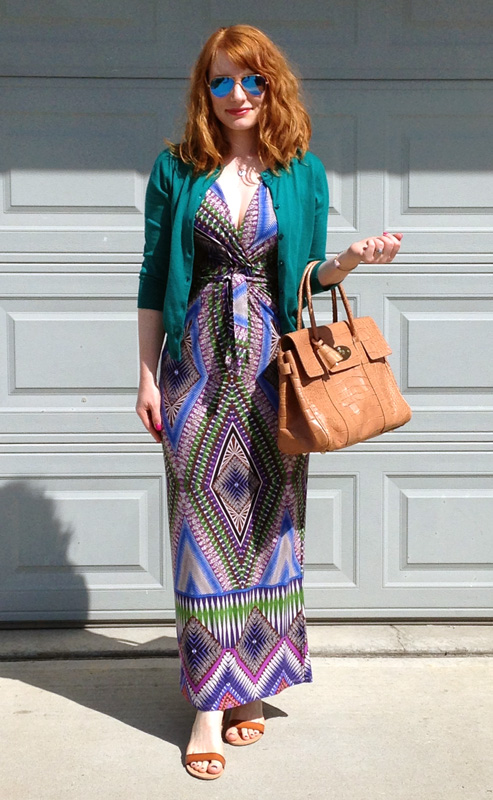 With the 30 x 30 challenge fiiiinally over, of course I had to wear all the new things. I promised I would, and I'm a woman of my word. So. New things! (Just not all of them, because that would be impossible considering my, ahem, shopping habits.)
First, a maxi dress I thrifted sometime last fall; it meets my not-really-exacting maxi dress requirements by being (a) under $10, (b) bright; and (c) cotton blend. It does hug the body a little more than I'd like, so I'm officially on the lookout for a second (more hands-offish) maxi dress for days when a big lunch is on the agenda.
Second, my newish Mulberry Bayswater bag. Can you believe I bought her all the way back in February and never wore her? Well, until now. I was going to wait until September, because she's more an office bag than a mom-of-wildlings bag, but my patience and willpower have limits. So, at the risk of looking ridiculous, I brought her out to be paired with a cheap 'n loud maxi dress. If that's not the epitome of hi/lo pairings, I don't know what is. You better believe I guarded her closer than Castle Black.* I'm happy to report she suffered no ill effects on her first outing.
Oh, and this is what I wore earlier on the same day (hello, fickle Edmonton "summer" weather):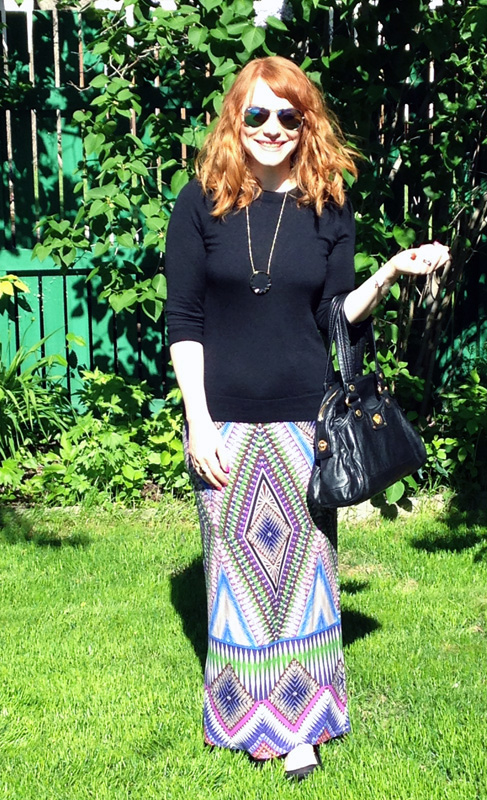 * I'm still in the throes of Games of Thrones withdrawal. Bear with me, and if you're feeling especially charitable, send me pics of Kit Harington. Bless.