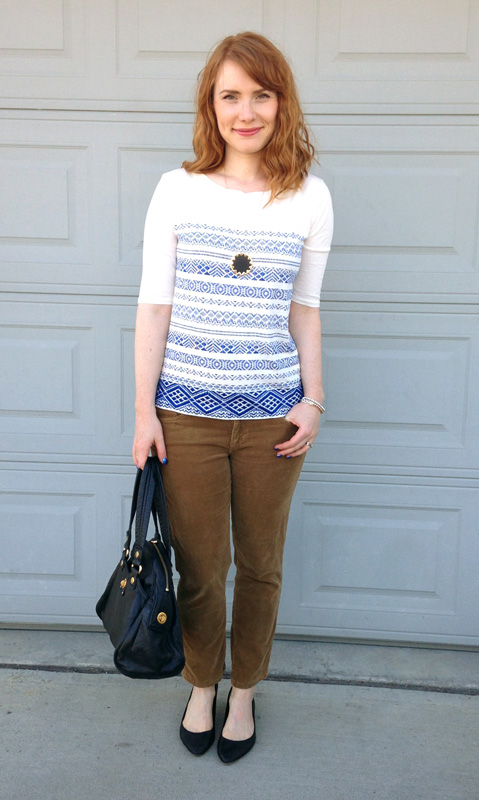 As you might remember, this is the top for which I broke my June shopping ban (on June 3rd or something equally ridiculous). Not the only thing for which I broke the ban, mind you – just the first. Ahem. I regret nothing. It's cute, and blue, and stripy, and cheapish, and I stand by my regrettable-but-not-regretted decisions.
Are you getting bored of my predictable colour combos? Sorry, if that's the case. Not sorry about wearing them, though. Blue + tan is my jam. It even rhymes.
This guy's also my jam: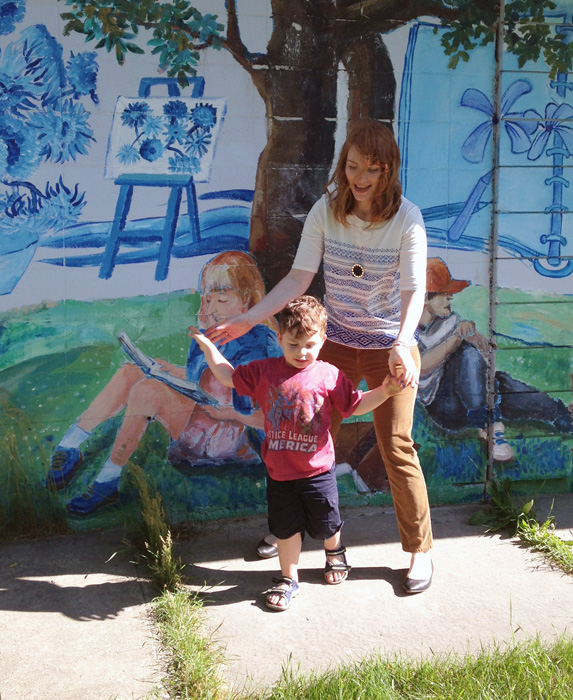 He's turning 3 soon. I'm in denial. It doesn't help that he recently discovered the hair on his legs ("like daddy!"), and proudly announced that he's going to be a man, and go to work, and have his own tools ("like daddy!").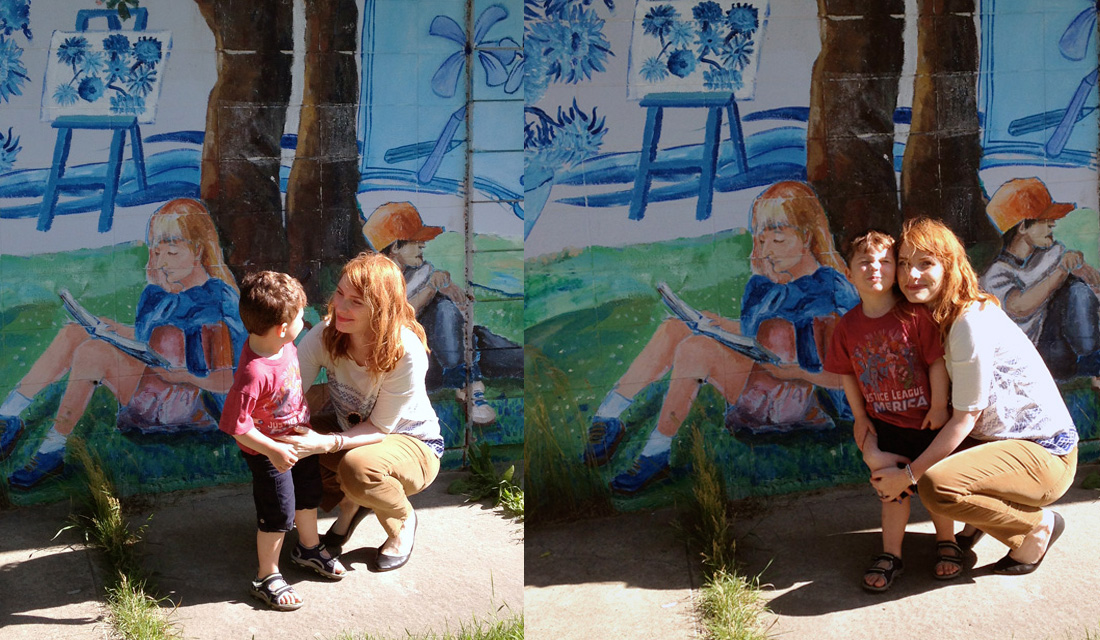 I. Am. Not. Ready.
Siiiiiigh. Oh yeah, style blog. Once more with feeling.