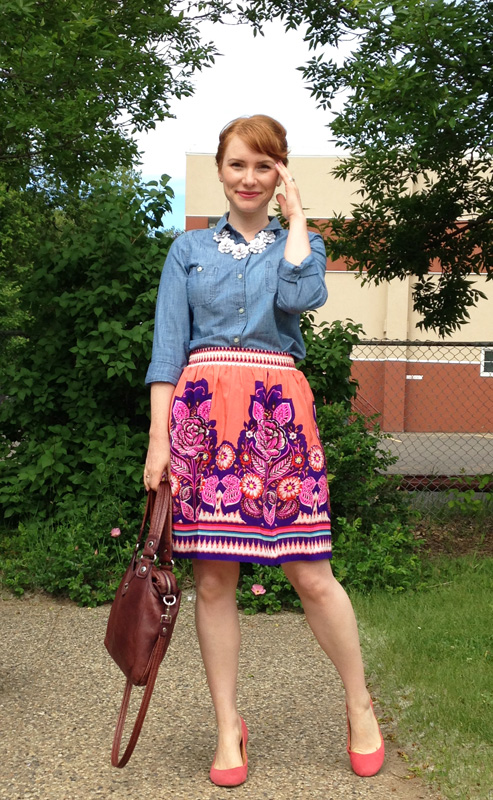 If these photos look weird, it's because I was trying out a new photographer. A three-and-a-half foot one. (He had some help from dad, although he certainly knows his way around an iPhone. Parenting fail or genius blogger move? You decide. Just don't tell me.)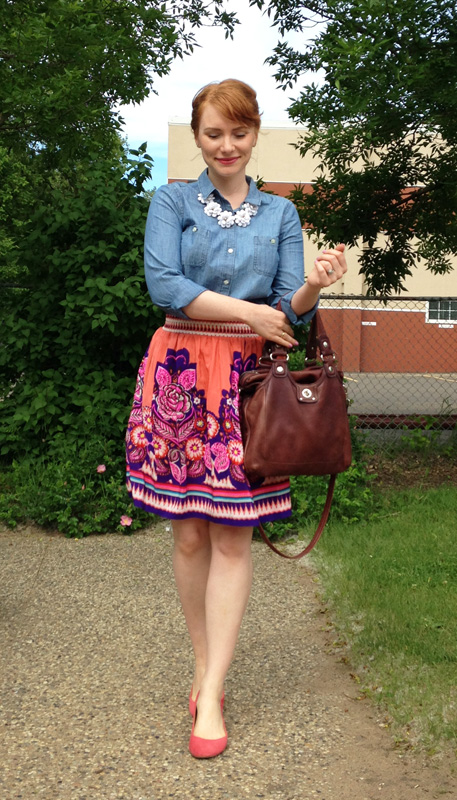 So, the title. I have had terrible luck with Anthro skirts in the past. I adore them, but I always seem to buy ones that just don't work. First, there was the Eva Franco skirt I bought … twice. I loved it, but I just couldn't get it to mix with the rest of my wardrobe. Next, there was the Leifsdottir skirt I fell in love with on eBay. I should have read the reviews first, and realized that my "optimistic" sizing decision was, in actual fact, just plain insane.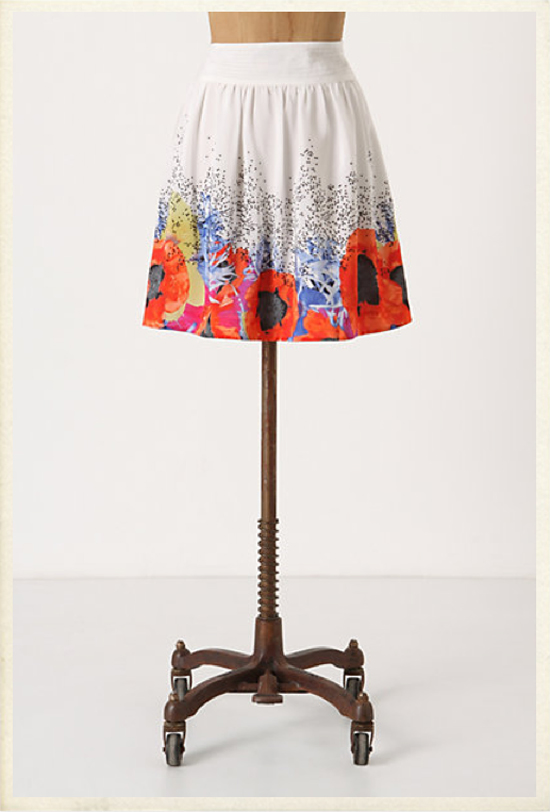 The skirt I bought was a size 4, and although I can technically zip it up (under my boobs, more or less), it poofs out weirdly and barely covers my ass. I'm selling it, if anyone is interested.
With all that history, I was wary when I saw this skirt on eBay. I immediately adored the print, but I held off on pulling the trigger for a couple of months, waiting for a price low enough to make any eventual disappointment bearable. I also sized up, just in case. I got a size 10, and thank the lord. Even though it's an elastic waist, the 10 just barely fits. I have to wear it pretty much around my natural waist (I.e. higher than I like) for it to feel comfortable. But it does fit, and this is only a minor grumble. Although … the colours are quite neon-y, far brighter than the stock photos had me believe. So … that would be two minor grumbles.
Still, I like it. It's cute, yes?
I think we can safely invoke that title.