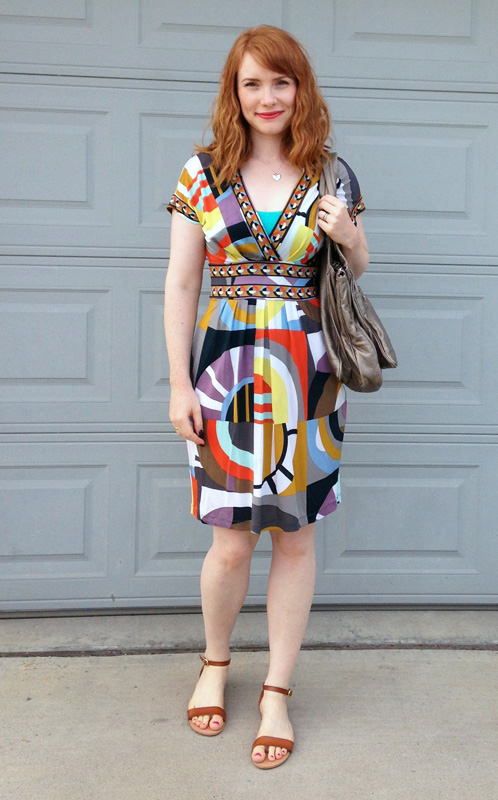 I mean … right? "Technicolor" is the best way to describe this, I think. It's a perfect summer dress for me because (a) it's some type of rayon jersey, so it feels nice against the skin in hot weather, (b) it's comfy and flattering, and (c) it's a colourful print. Pick a colour, any colour, and it's pretty much guaranteed to work with this dress. Just swap out your accessories, and you have a bazillion outfits.
This is not my first colourful BCBG schmatta. I buy at least one every year. (See (a), (b), and (c) above.) They wear well, but I like to cycle them out regularly for some variety. I bought this one on eBay for under $40 shipped, which is the right price range (for me) for that sort of exercise. For anyone inclined to give it a try, this dress pops up on eBay regularly, although you have to search around for it because descriptions on BCBG dress listings generally suck. (Try "geo print" or "multi print" as additional search terms. I've also seen it described as a "mod print", which … ooookaaay.)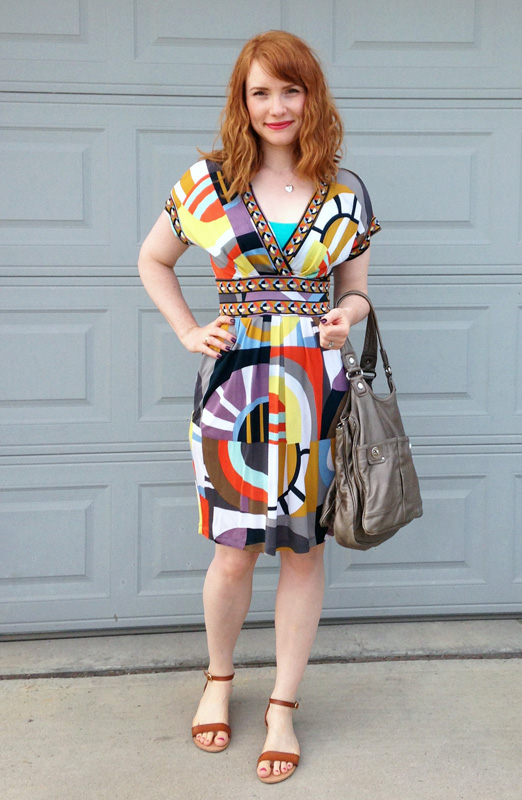 Just one caveat. I hand wash all of my BCBG dresses, and never had a problem.* Until this dress. This dress ended up with significant water marks. (Not quite full-on colour transfer, but these sort of greyish watermarks/lines.They come out in the wash … only to reappear somewhere else, depending on how the dress dries. Note: I'm afraid to put the dress in the dryer, so I'm not sure if that would solve the problem. Anyone?) I washed it 2 or 3 times to try to get the marks to be as unnoticeable as possible, but they're still visible up close. So, moral of my caveat: if you buy this dress, dry clean it.
But, listen, it's still a perfectly workable dress. See: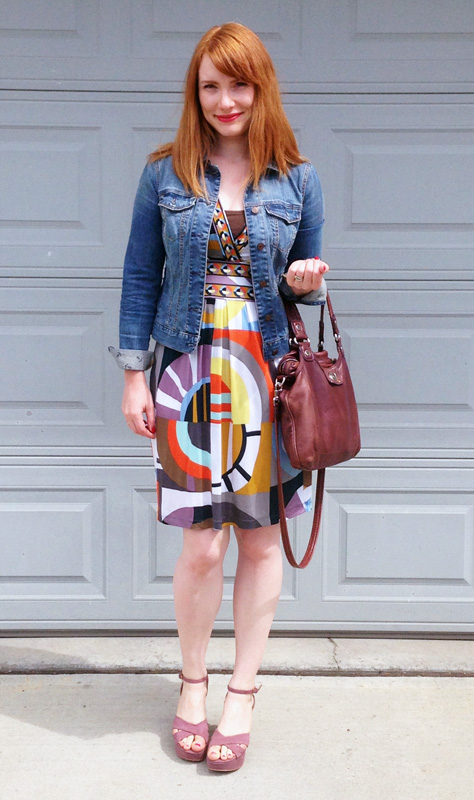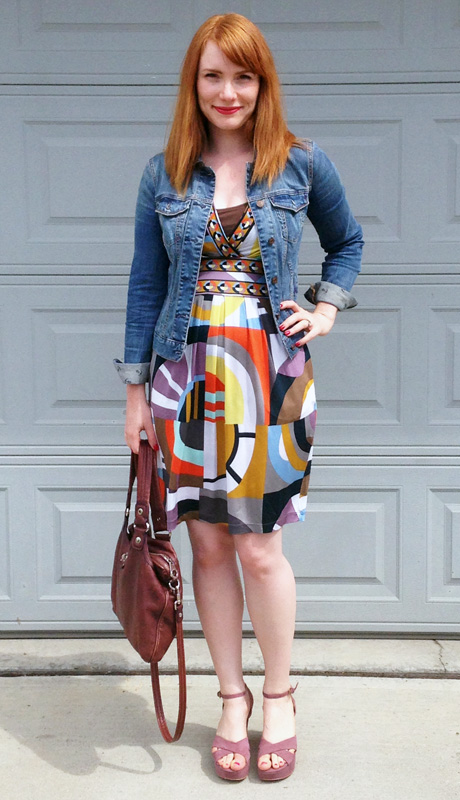 * My other two BCBG dresses have tags indicating "hand wash cold, lie flat to dry". This one came with a missing care tag, so I'm not sure if the instructions were different. The material feels the same.